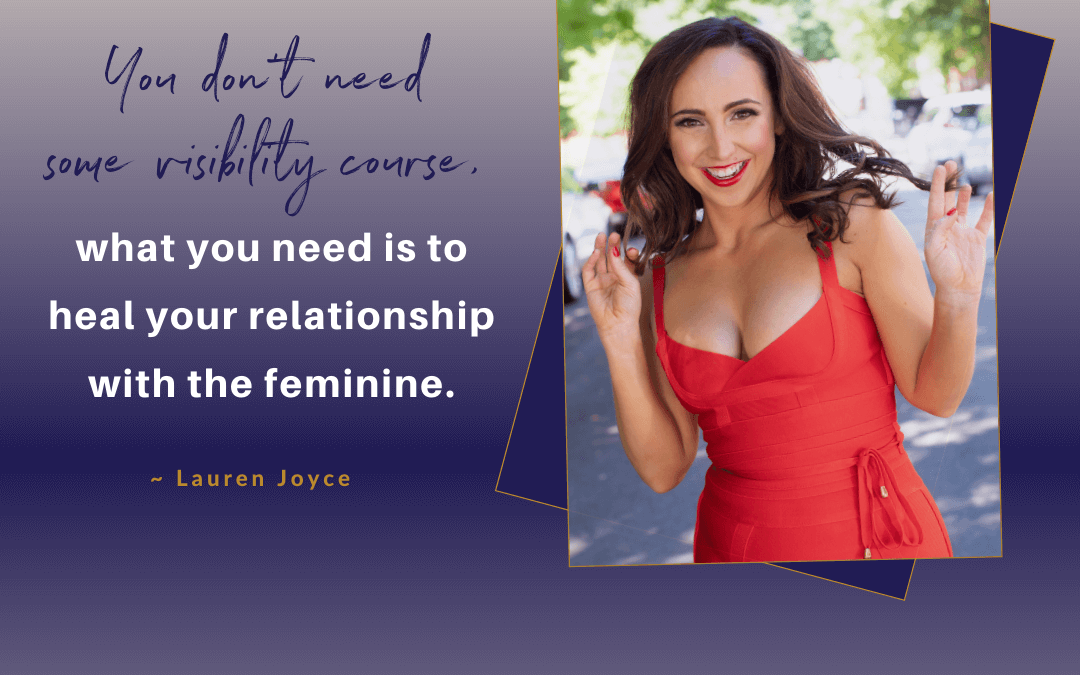 The Loss Of The Divine Feminine And How To Reclaim It with Lauren Joyce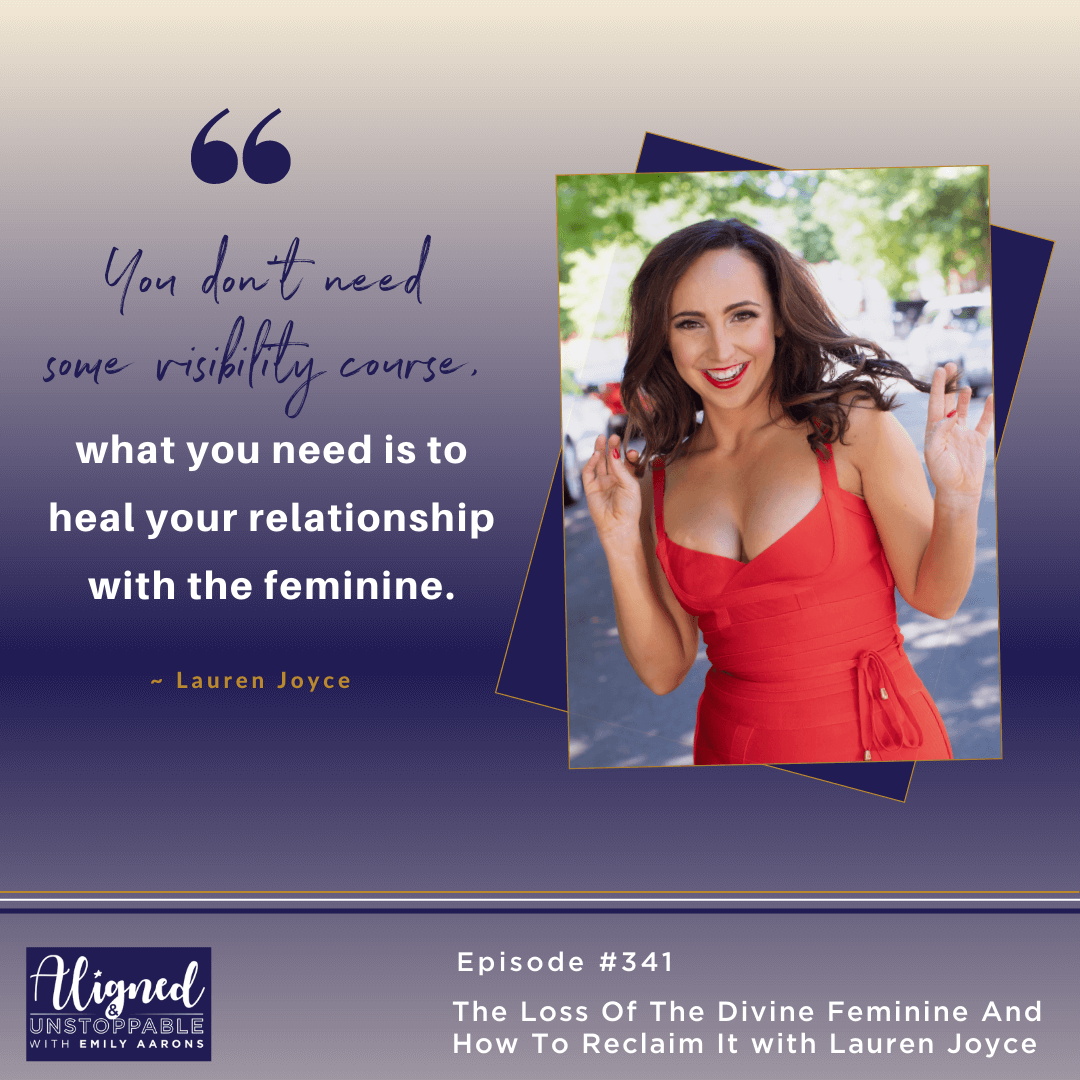 I'm so excited to have Lauren Joyce on the podcast today to talk about the loss of the divine feminine and how you can reclaim it.
Lauren has created the brand The Magnetic Woman™, but today she shares how she would've NEVER expected to find herself here. In fact, she felt like she was anything but magnetic!
After 10 years of catholic schooling, self-proclaimed good girl syndrome, perfectionism, and overachieving… she was definitely a product of the patriarchy and wasn't even questioning it.
But after experiencing a loss in her mid-twenties, she realized that she didn't want to spend her life disconnected and unhappy.
Lauren shares her story of how she reclaimed her own feminine power and how she helps others to connect to their truth, sensuality, and full expression of themselves.
This is a juicy episode that every woman should hear!
Highlights you won't want to miss:
[1.17] Lauren's story as a sex intimacy, feminine empowerment coach, and mentor.
[5.12] A bigger and deeper meaning to her life and how it came in.
[8.47] Helping women connect to their feminine power, their truth, their expression through reclaiming these parts of themselves.
[12.01] The history of the Goddess and how the patriarchy became the "gold standard" and created shame for women over time.
[16.01] How the feminine wound affects our ability to show up live and be visible.
[25.02] This is how you can tap into the divine feminine, Priestess, Goddess energy.
[33.12] Adding more physical pleasure to your business (Yes please!)
[49.00] No "enoughness" fairy is going to come along and tell you that you're enough – you've got to claim it yourself!
Resources to take you deeper:
Action Steps To Align Your Biz:
Try adding rituals into your day that brings you pleasure. Lauren shared how her morning coffee and journaling routine are her favorite way to start the day, what can be your new favorite? Is it a bath with rose petals? Coffee with your favorite oat milk? Savor it!
About Lauren
Lauren Joyce, The world's top Embodied Feminine Leadership Mentor and founder of The Magnetic Woman™. Lauren is on a mission to help women reconnect to their Feminine Power to create the life, relationships, and impact they desire through healing, embracing, and celebrating their sensuality and sexuality!
Love this episode? Tune into the next one!

Please consider subscribing to this podcast and leaving an honest review. Your ratings and reviews really help and I read each one.