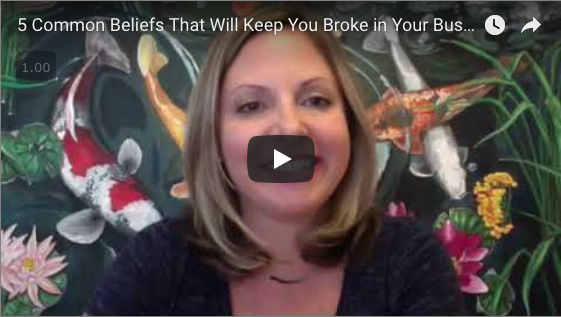 "Confidence comes AFTER courage."
As you may have heard, I've been sharing some pretty raw stories of how insecure and fearful I used to be in my business. (Watch it in my 2-Part video series over on Facebook)
That quote above is from me, it's something I learned after a major mindset shift happened for me after what was easily the worst time (financially) in my business.
I had basically NO CONFIDENCE…
I couldn't contribute financially to my family…
My fears were blocking me from creating any sort of strategy to get out of my vicious negative spiral…
And the best thing I could do was pray for a miracle.
Honestly, that miracle came in June of 2016 when I met James Wedmore.
Back then I was majorly stuck in my feelings of inadequacy. I lacked the confidence I *thought* I needed in order to succeed in my business.
Turns out, it wasn't confidence I needed, it was to release my limiting beliefs of how I *thought* a profitable business ran…
And simply put, if there's one thing I can share about James is he's changed my life.
In short, following what James has taught helped me shift out of employee mindset and fully step into the role of a CEO in my business like never before. I went from making barely $13k per YEAR to 10X'ing my income and creating a profitable 6-figure online empire!
What James has taught me time and time again, is that "what got you here won't get you there." I knew deep down that things had to change, but I didn't know HOW.​
I had the pleasure of sitting down with James, who's now a dear friend in addition to being my mentor, to discuss simple mindset hacks that can seriously help you shift out of employee mindset and into thinking more like a CEO.
All my love,
Emily
P.S. EXTRA CREDIT!!! If you're anything like me, you're also a little obsessed with personality type quizzes…another gift James has given is THIS FREE Entrepreneur Assessment inside his "Bizflix Video Series Portal" to uncover what type of entrepreneur you're being right now!
Also, once you take this quiz, COMMENT BELOW and let me know what you got…I seriously love this stuff so much!