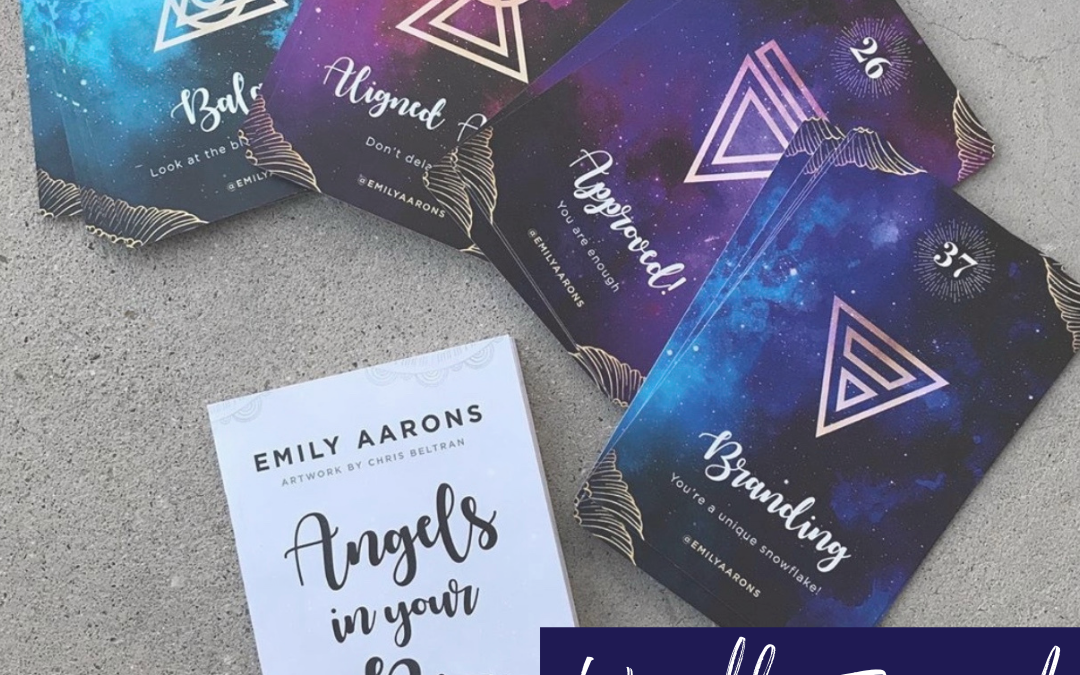 Angels in Your Biz Weekly Forecast June 14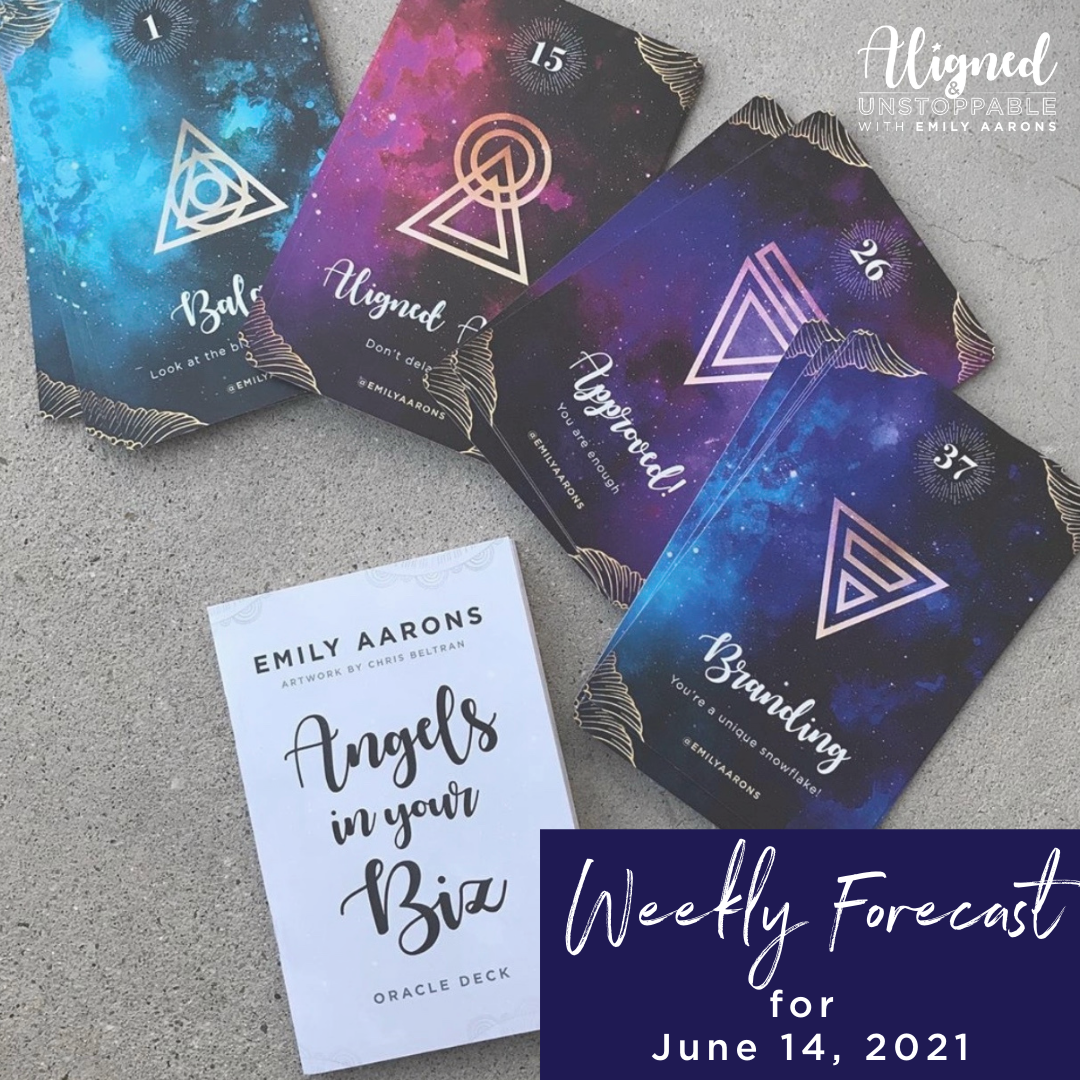 Episode 272
Happy Monday, June 14th!
If ever there was a week that UTTERLY aligned with my mission it's THIS week! Angels are really wanting to remind you how imperative it is to have the right support system around you in order to manifest your dreams.
The BEST news is, my Align & Activate Mastermind is literally this and I will brag to say there is no other Mastermind that gives such high-touch support and deep therapeutic healing WHILE providing cutting edge strategy and ancient spirituality, all rolled into one experience!
June 14 Energy Forecast:
35. Support: Your angels are here for you now and forever
Do you feel supported in your business? Your angels are reminding you that THEY are here now and forever as your invisible support system. When times get tough, and you feel alone, they will always be here for you. If business was easy, everyone would be doing it! There may be underlying worries or doubts inside of you today, but please let them go. You have nothing to be fearful of. As soon as you get those doubting thoughts, please hand them over to your angels and open up your mind to healthy and abundant thoughts instead. What's the BEST outcome for your situation? Focus on that and seek business friends who believe in you to keep you accountable. You've got this!
​
​
14. Visualize: See it. Be it.
Don't phone it in! If you can't visualize your best life ever, get someone to help prompt you. Who do you admire or look up to? What brands catch your eye? What celebrities do you follow? What you see in them is a reflection of what's possible for you too. If you can see it, it's already yours. Angels are standing by waiting to deliver all your heart's desires right now and every day after. Be clear with what you want and know you're worth it. Your mind wants to help you get it sooner than later, but don't be impatient! The universe is conspiring to help you. What if that wish were coming true today? How would you act in response? Show gratitude for that vision already happening and for every single day that you're aligning to it.
​
​
21. Manifestation: You are a manifesting machine
You're literally a manifesting machine. Your thoughts are electric, and your body is magnetic. When your thoughts and feelings align, you can manifest instantly. Forget "realistic" or "timing"; you're the one with the power. Today is the day to proclaim what you desire and by when. Release any stories around your wants and repeat this mantra: "The more I say yes to my desires, the more the Universe says yes to me." Start small with a quarter, then a parking spot, then go wild; you deserve it!
Love this episode? Tune into the next one!