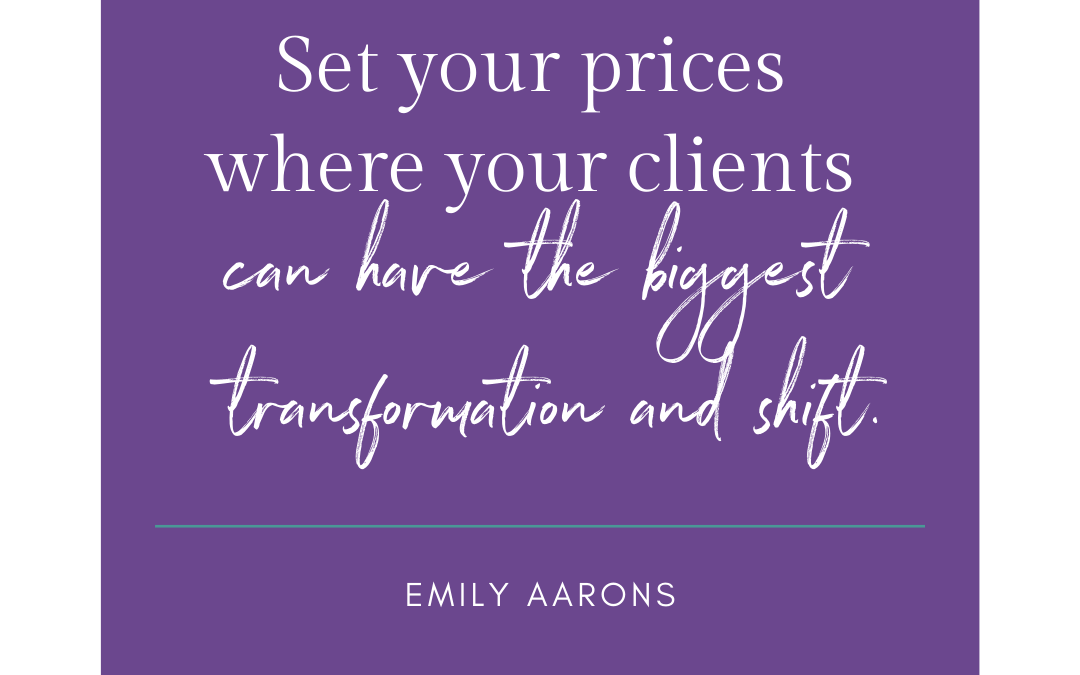 The Best Way To Handle The Fear And Uncertainty Of Raising Your Prices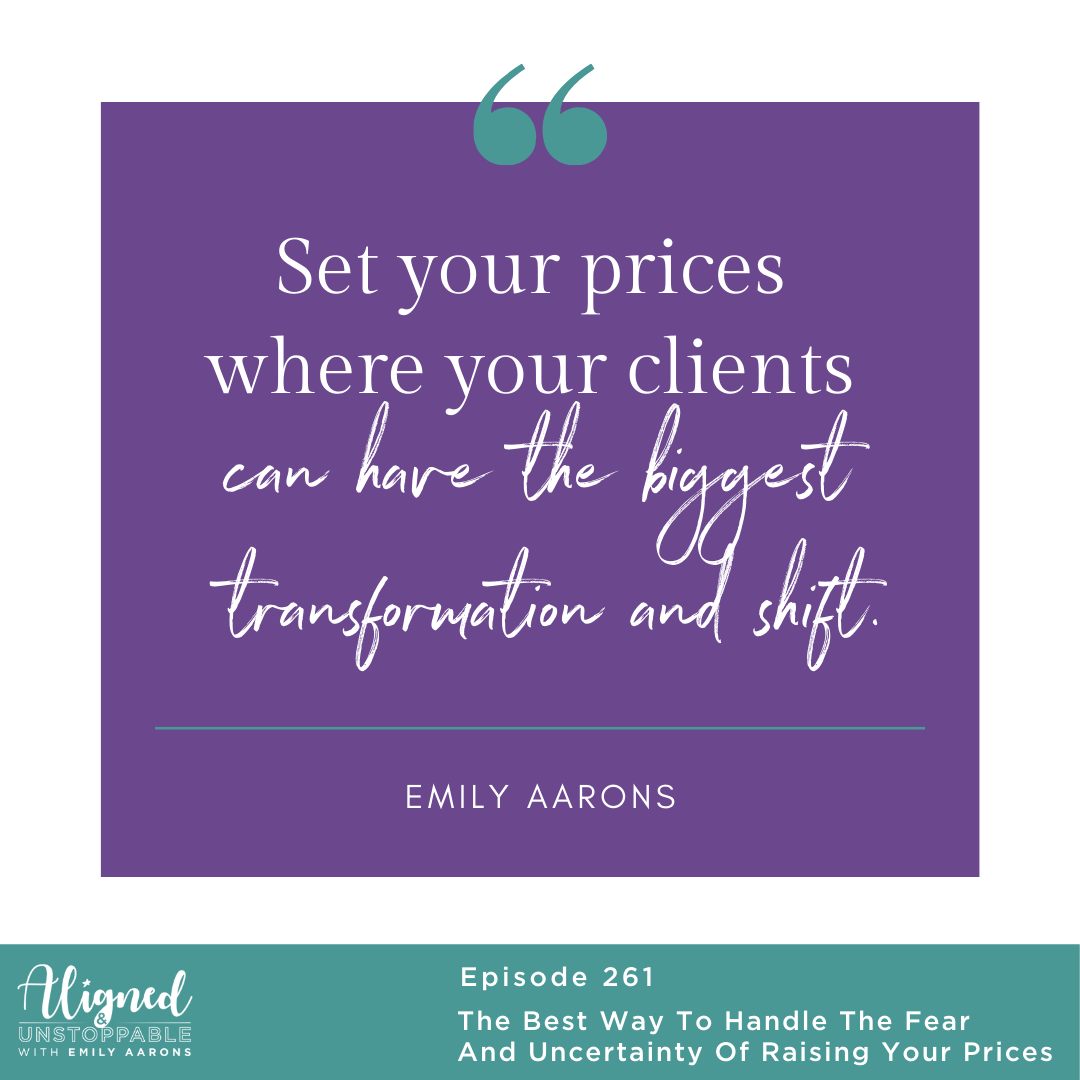 Healers! Spiritual entrepreneurs! You would not work in a corporate job where year after year you didn't get a pay increase….you would leave!
But when you finally get the courage to raise your prices, if you are not aligned behind the number and HOW you do it – it can feel scary and you may feel push back from your clients.
This episode comes from a question in the Mastery & Ascension membership where one of our members raised her prices (as she should!) and felt a drop in income instead of an influx of abundance. She came to the FB Group to ask for support.
There is so much to unpack here!
I'm sharing how to stay in alignment so you don't blow out your energy system or manifest your clients disappearing when you raise your prices.
This topic is so important because in the course of your business if you want longevity and fewer hours, you will have times, hopefully, many of them, where you raise your prices as you grow your skills
Highlights you won't want to miss:
[2.28] It takes a lot of courage to increase your prices and the energy of it shows up in your field (for better or worse!)
[4.00] You won't believe what happened when I increased my prices for the first time by $5
[4.42] Nervousness, trepidation, F.E.A.R. that the clients will leave me – is not the way to ask (been there!).
[5.58] The question to ask yourself when you feel it's time to increase your prices.
[6.26] We have to come at this differently. I share how to get support from your higher self.
[11.00] How to call in that badass "I know what I'm doing" and "I'm worthy energy".
[18.21] Actionable tips to help you!
Action Steps To Align Your Biz:
Why not try calling in your Higher Self for support in the way I shared in this episode? What do they say your prices should be? Did you see how it correlates to your clients and their energy systems too?
Tag me on Instagram with your "Aha's!" and your action steps @emilyaarons.
About Emily
Emily Aarons is a business alignment coach who helps entrepreneurs use their intuition to grow their business.
Love this episode? Tune into the next one!