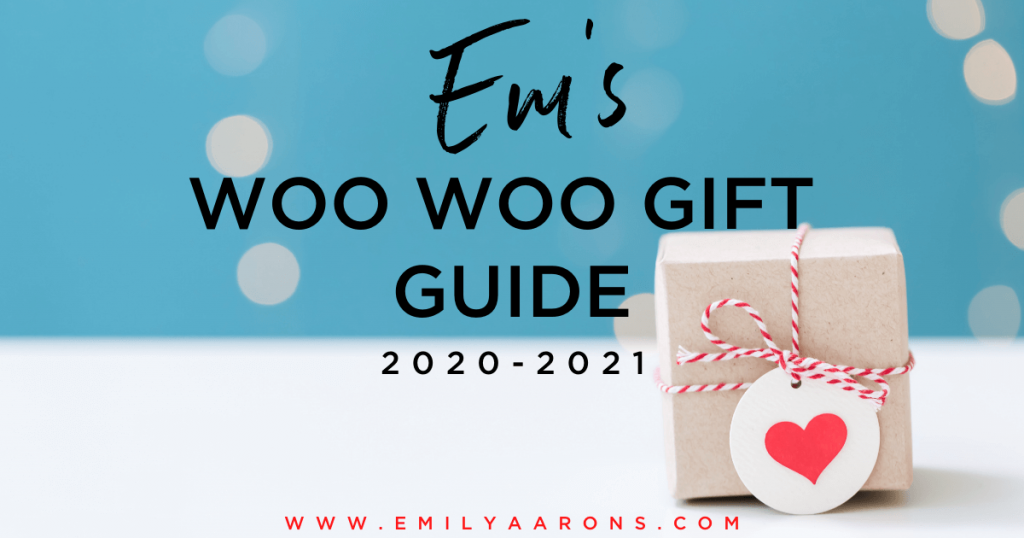 Whether you're having trouble shopping for friends and clients, or you just want to give your loved ones some AWESOME ideas for YOURSELF…
I present to you my very special PDF WOO WOO GIFT GUIDE!
This magical PDF includes easy-peasy direct links, so you can save it for your reference or send to loved ones! You can also view the suggestions and links below.
CLICK & SHOP DIRECT ("We are a participant in the Amazon Services LLC Associates Program, an affiliate advertising program designed to provide a means for us to earn fees by linking to Amazon.com and affiliated sites.")
BOOK GIFT IDEAS
OTHER GIFT IDEAS
Essential Oils – Thieves, Lavender, Eucalyptus, Frankincense
Crystals – Smokey Quartz, Rose Quartz, Amethyst, Selenite
Yoga Classes, Mat and or Bag
Meditation Pillow
Crystal Bowl
Weighted Aromatherapy Pillow & Eyemask
Buddha Statue
Manuka Honey
Ruins Stones
Kombucha Kit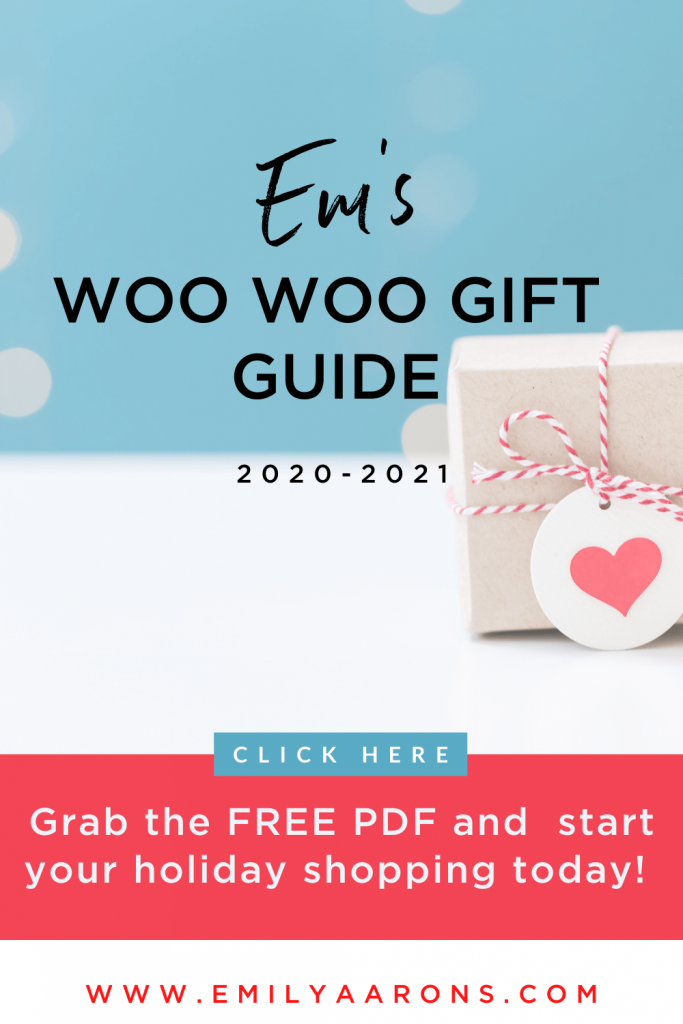 EXPERIENCE GIFT IDEAS
Drum Circle
Hair Treatment
Sound Healing (Local)
Goddess at Home Pampering Party
Plant Based Chef Cooking Lessons
Craniosacral Healing
Crystal Energy Healing
Foot Detox
Couple Massage – At home
Salt Cave Experience
GIFT IDEAS FROM STORES
Herkimer Diamond Earrings (Laura Stark)
Gemstone Bracelet (Zenly Beads)
Acupressure Mat (Uncommon Goods Site)
CBD Oil and CBD Honey
Wishing you a happy holiday season filled with love and light!
XO – Em