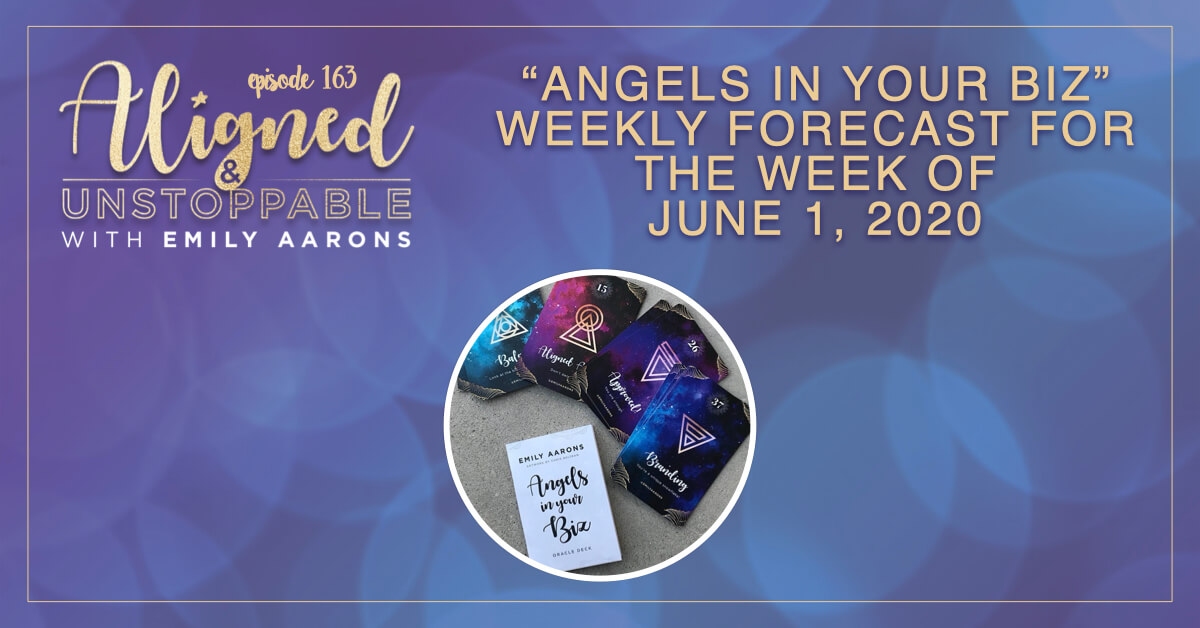 Episode 163
Take this week for yourself…I want you to empower yourself to do what's right for YOU. The cards this week are asking you to take action on that ONE big idea and trust you're the perfect person for the job!
You can search for "Aligned & Unstoppable Podcast", listen and download our episodes on iTunes, Spotify, Stitcher, Google Music,  and IGTV. Watch us on Facebook anytime.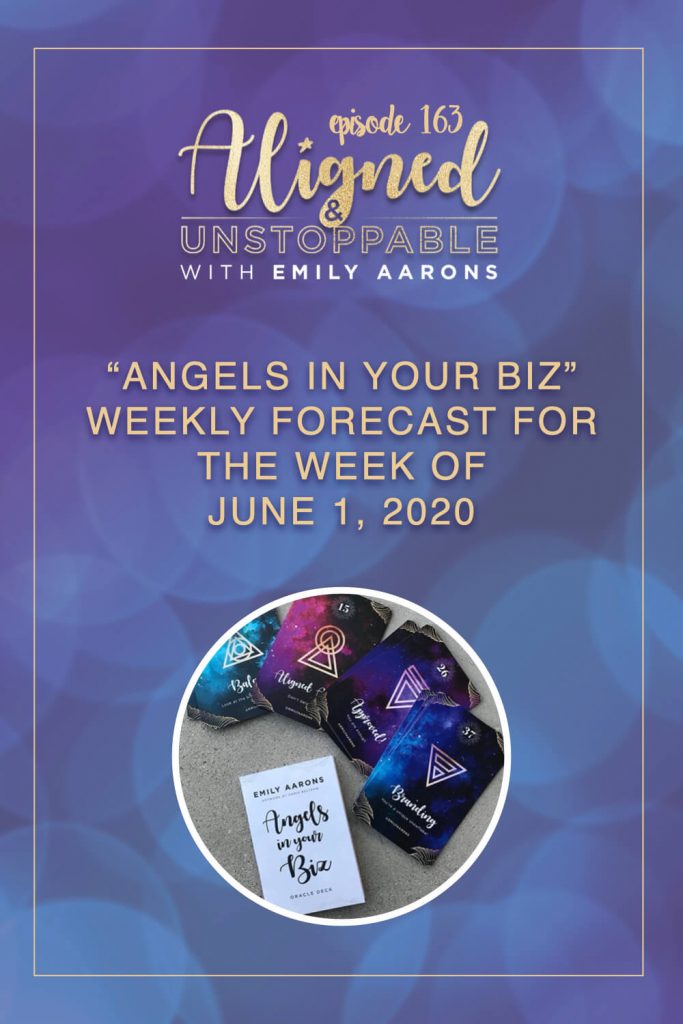 JUNE 1 ENERGY FORECAST:​
36. Trust Your Gut: Your body knows the truth
You've been doing the head stuff for way too long! Overthinking, over-analyzing, and second-guessing. STOP IT! Get out of your head and into your gut. It knows the truth, but first, you need to trust yourself. There's no way to begin trusting others if you don't trust in yourself. Your gut is like your body's second brain. It's also like a lie detector. It wants you to know something. Quit trying to make sense of a situation, and just go with the knowing of your brilliant gut instinct. You don't need to justify yourself for having this intel, just roll with it. The more you take action and trust your inner knowing, the more your inner knowing strengthens. Your angels also want to validate that YES, you are strengthening your intuition by doing this practice. There's really no risk either! How's the alternative working out for ya?
34. Power: You're the expert
You're the expert; OWN IT! Your guidance is asking you to stop looking outside yourself for validation. You are ENOUGH. Please stop comparing yourself, your business, or anything else to other people. Chances are you're not even comparing the right things anyway! They don't have what you do, sister, not even close. Maybe there's a part of you that doesn't fully trust in your own uniqueness, but your angels do. If you're open to it, they'd like to reveal it to you now. Pulling this card also means you're on the brink of stepping into your power on a whole new level. It takes courage to be you, are you ready to go to that next level?
10. Prioritize: Pick ONE thing

Have you been feeling overwhelmed recently? The angels are reminding you to pick the ONE thing that will move you closer to your big goal and only do that. It's also a good time to look at delegating tasks that are just keeping you busy. Simply focus on serving at your highest level and do the work to support that direction.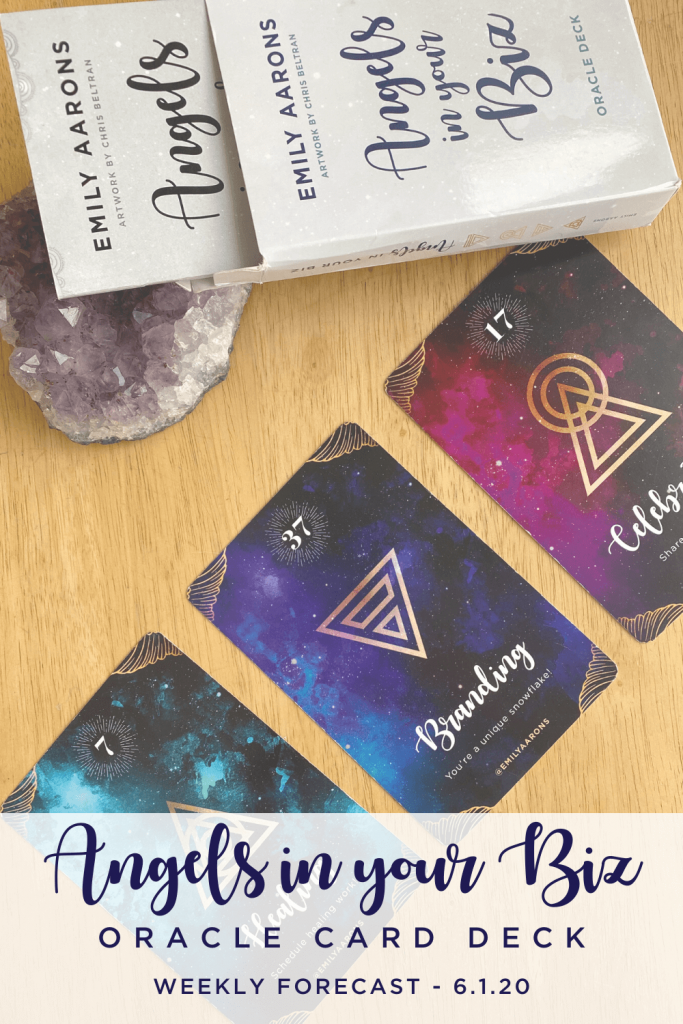 > > THANKS FOR LISTENING! GET MY FREE ABUNDANCE MEDITATION HERE!
Ready to dive deeper? Join the Mastery & Ascension membership to learn the spiritual tools to break through your blocks, align with your highest self, and gain clarity to become FULLY Aligned & Unstoppable! Simply CLICK HERE to join!