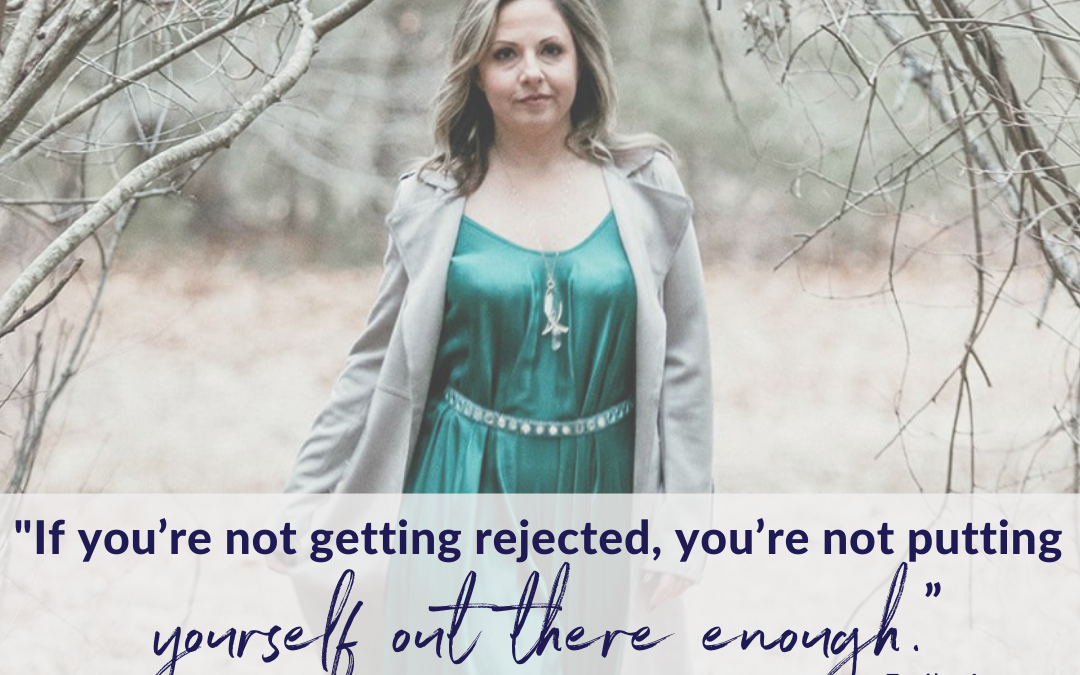 If Fear Of Rejection Is Holding You Back, You Must Listen To This
Fear is just a feeling…
You can try to ignore the fear and do the thing anyway, but my suggestion is to identify it and lean in.
Especially when it comes to the fear of rejection. Because the fear of rejection can hold you back in your biz!
If you're not getting rejected, you're not putting yourself out there enough.
Knowing how to:
lean into the rejection
turn it into opportunity
all the while nourishing yourself
is what will help you take your biz to the next level.
In this episode, I share my experience with rejection and the information I tell the people in my mastermind about how to use the objections you receive as a tool to grow instead of quit!
If the fear of rejection has been holding you back, you must listen to this episode!
Highlights you won't want to miss:
[1.14] How to "lean in" to the fear.
[3.58] A personal example of rejection that I experienced.
[7.01] If you're not get rejected, you're not putting yourself out there enough.
[9.36] How to deal with rejection and turn it into something that helps your biz.
[13.35] It's not about you, it's about them. But learning how to lean into that fear makes it so you can grow and move through the fear.
[14.40] How to nurture and support your energy when it comes to rejection (because we're all human!).
[17.25] The importance of self-care when you're committed to serving at your highest level.
Resources to take you deeper:
Action Steps To Align Your Biz:
Put yourself out there! Seek out rejection and write down every single objection that you can think of. Every single one! Then write down the answer to that objection so you know how to answer it.
Please consider subscribing to this podcast and leaving an honest review on iTunes.Your ratings and reviews really help and I read each one.
About Emily
Emily Aarons is a business alignment coach who helps entrepreneurs use their intuition to grow their business.
Love this episode? Tune into the next one!