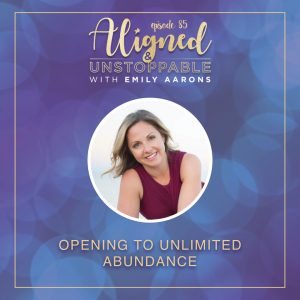 Abundance Week is December 4 – 10, and you can get on the waitlist now!
When you register for Abundance Week you'll be signing up to:
⭐️ Clear the 5 Most Common Abundance Blocks
⭐️ Attract soulmate clients
⭐️ Release fears of visibility & judgments of others
⭐️ Catapult your confidence
⭐️ Shift into an abundance mindset
> > THANKS FOR LISTENING! GET MY FREE ABUNDANCE MEDITATION HERE!
Ready to dive deeper? Join the Mastery & Ascension membership to learn the spiritual tools to break through your blocks, align with your highest self, and gain clarity to become FULLY Aligned & Unstoppable! Simply CLICK HERE to join!