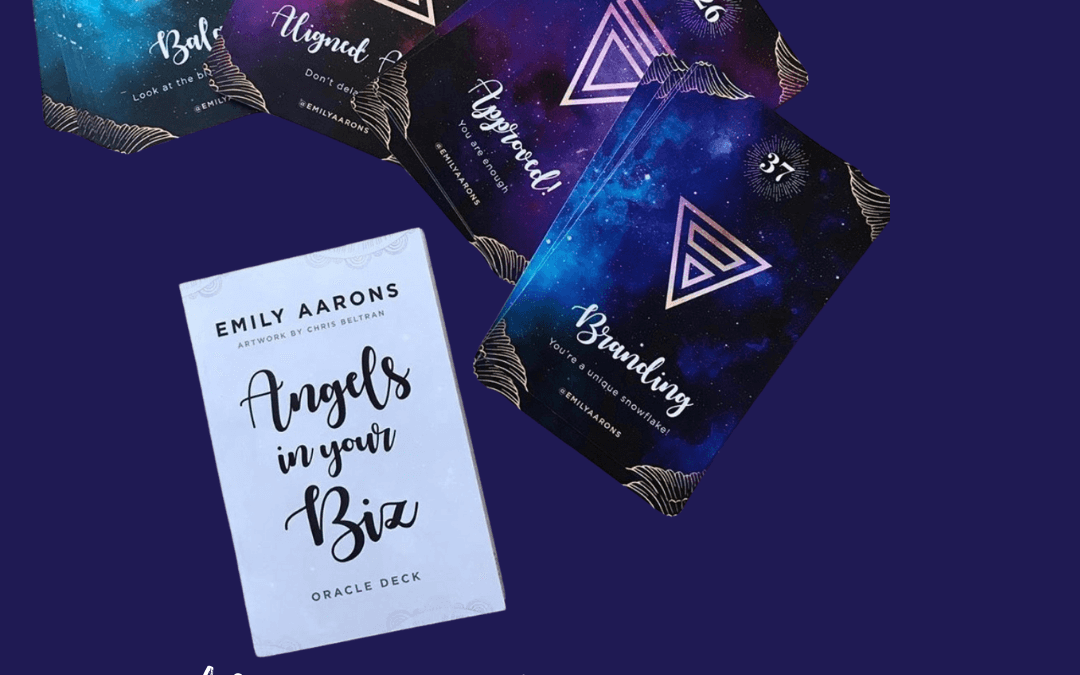 Angels in Your Biz Weekly Forecast December 7
This week Spirit is asking you to start following your little intuitive bread crumbs…there's something magical waiting for you!
December 7 Energy Forecast:
26. Approved!: You are enough
If you're seeking someone to validate your work or effort, here it is! We see you and we LOVE you! Your angels want to send you this message: YOU ARE ENOUGH. Nothing added would make you any greater, nothing taken away would make you any less. You are PURE, FREE, FOREVER. (Chant Sanskrit: "Amaram Hum Madhuram Hum") It's easy to get worried about what others think but that's none of your business. Please see this as a sign that whatever has been keeping you up at night is going to go perfectly…if you let it.
8. Overthinking: Get out of your head and into your heart
Uh-oh! Right now you're out of alignment and you may be trying to control too much. It's time to get out of your head and into your heart. Stop right now and place both hands over your heart and say: "I release all of my limiting beliefs, negative self-talk, and worry over to my angels." It's time to STOP, DROP, AND ALIGN to your highest self, connect with your soulmate client, and listen to what they are praying for from you.
2. Breakthrough: Keep on going!
You're right there! Keep on going! You're on the verge of a huge breakthrough! Embody the best you possible…aka your highest self. What does a successful person act like? Now, close your eyes and embody their behavior, attitude, and demeanor. Then shift your actions to DO the things your highest self would do. Play the part today, not someday. Who are you not to? What you want also wants you. Ask yourself: "How much money/success/love can I tolerate?"
Love this episode? Tune into the next one!