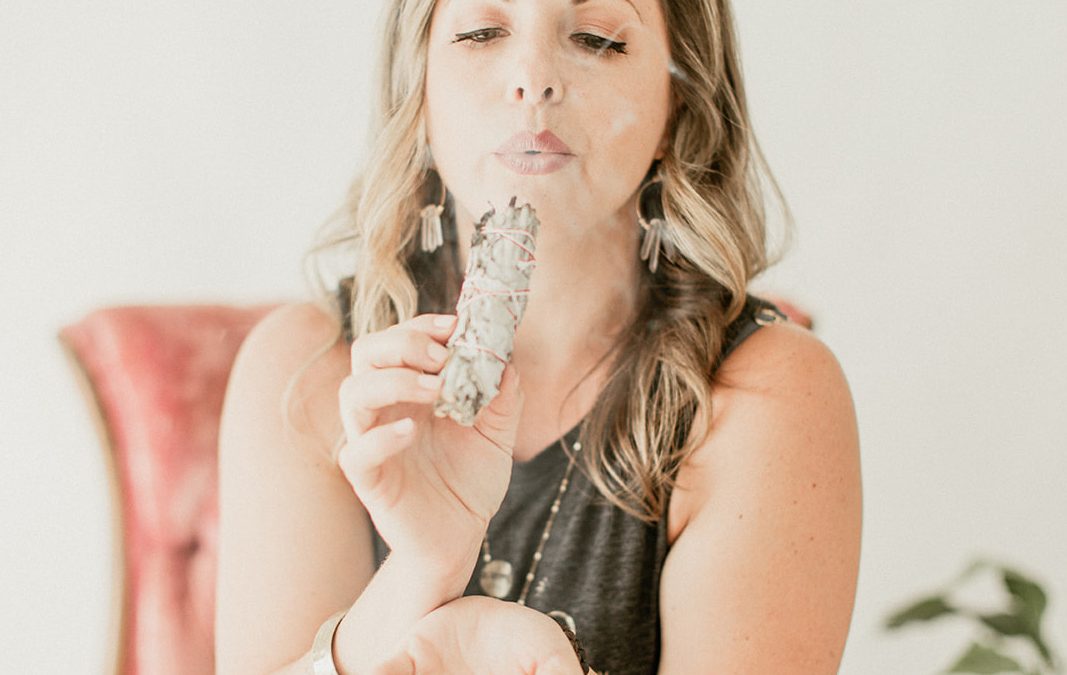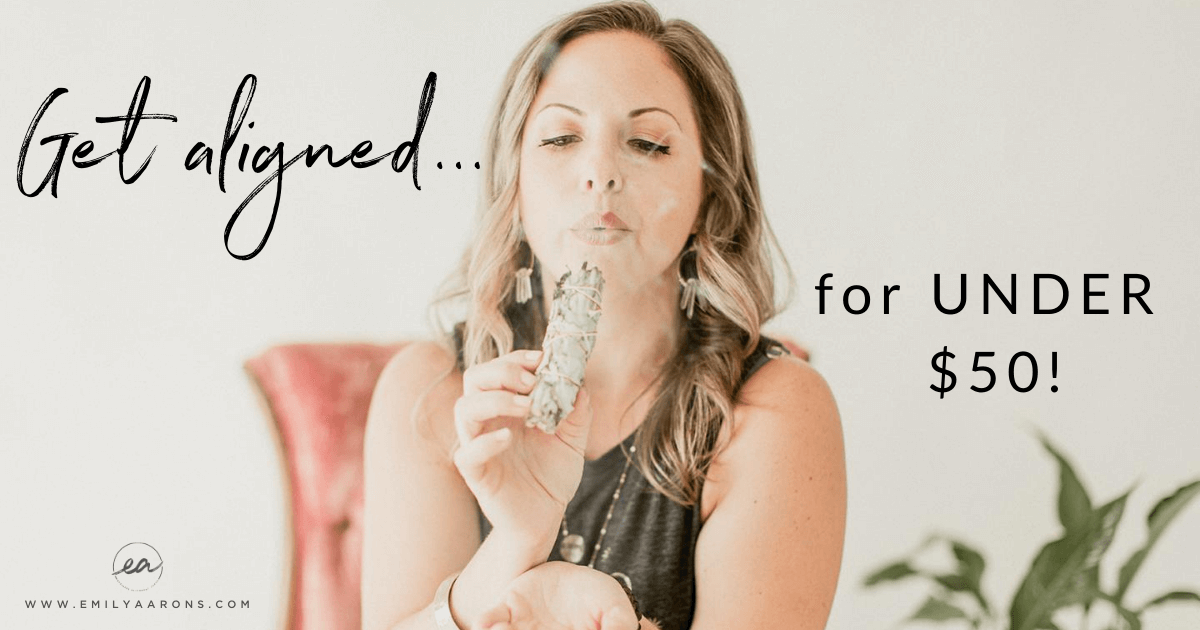 How far can $50 take you nowadays? Have you ever wondered if you can receive help and inspiration for getting into alignment for $50? The answer is… YOU CAN, and there are so many ways!!!
One thing I've learned about myself is that I LOVE to help entrepreneurs with ALIGNMENT…
What IS alignment?
ALIGNMENT is:
? EaseJoy
? Financial abundance
? Awesome energy, health, vitality
? Being able to manifest what you want
? More of the "right" customers
? Being able to rest knowing you're still attracting all the goodies!
You may not know this, but there are tons of ways you and I can work together, and it doesn't have to break the bank!
Here's a list of 8 ways you can get into alignment with me for UNDER $50!
​
1. *NEW* Journey Into Your Akashic Records + Soul Book Workshop ($47) 
In this workshop, I break down what the Akashic Records are, how you access them and why you'd want to, plus tons of FAQ's around discovering your soul's purpose, life path, karma, and so much more. I've also included a separate meditation you can download and practice with as much as you like without having to fast-forward through the class.
​
2. Mastery & Ascension All-Access Membership ($44/month)
This membership features on-demand, energy-infused meditations to tap into your intuition and grow your business. Along with that is an amazing, supportive, kick-ass entrepreneurial group of women cheering you on and offering feedback for each other!
3. Angels In Your Biz Oracle Card Deck ($27 + S&H)
My energy-infused oracle deck is the easiest and quickest way to get out of overthinking and overwhelm and into your heart and into your highest alignment. These cards always deliver insight and wisdom for you to live your best life!
*Free with Annual All-Access Mastery & Ascension Membership! 
​
4. Aligned & Unstoppable Journal ($24 + S&H)
The companion journal to the AIYB oracle cards! Each day you can pull your cards, write what you're grateful for, and any other messages that come up, to hold your vibration all day long! It's made with high-quality paper and it's easy to pack with you anywhere you go!
​
5. Mastery & Ascension STARTER Membership ($11/month)
The STARTER membership is a great way to gain access to my special monthly forecast at a fraction of the cost of the All-access membership. You'll get the channeled energy forecast, PDF workbook, and current monthly meditation by the 5th of every month.
​
6. Intro To Crystals Workshop (EXCLUSIVE email subscriber special $7!!)
If you're brand new to crystals, this workshop is for you! I explain how to clear crystals, work with them, gain powerful messages, create a grid, and more! It's super easy to follow and I make plenty of recommendations to get you started on your path to loving these incredible stones as much as I do.
*Free inside Mastery & Ascension All-Access Membership! 
7. Aligned & Unstoppable Podcast (FREE!)
If you're an entrepreneur and love to learn about business and spirituality or "woo", this is the place to be! I love creating episodes about abundance, manifestation, business growth, and more. Make sure you subscribe!
8. Intuition Week (FREE!)
Back again by popular demand…Save the date for September 21-25!
I sincerely hope this list is useful to you!
Of course, I love providing cost-effective ways to work together and get you aligned to your BEST life!