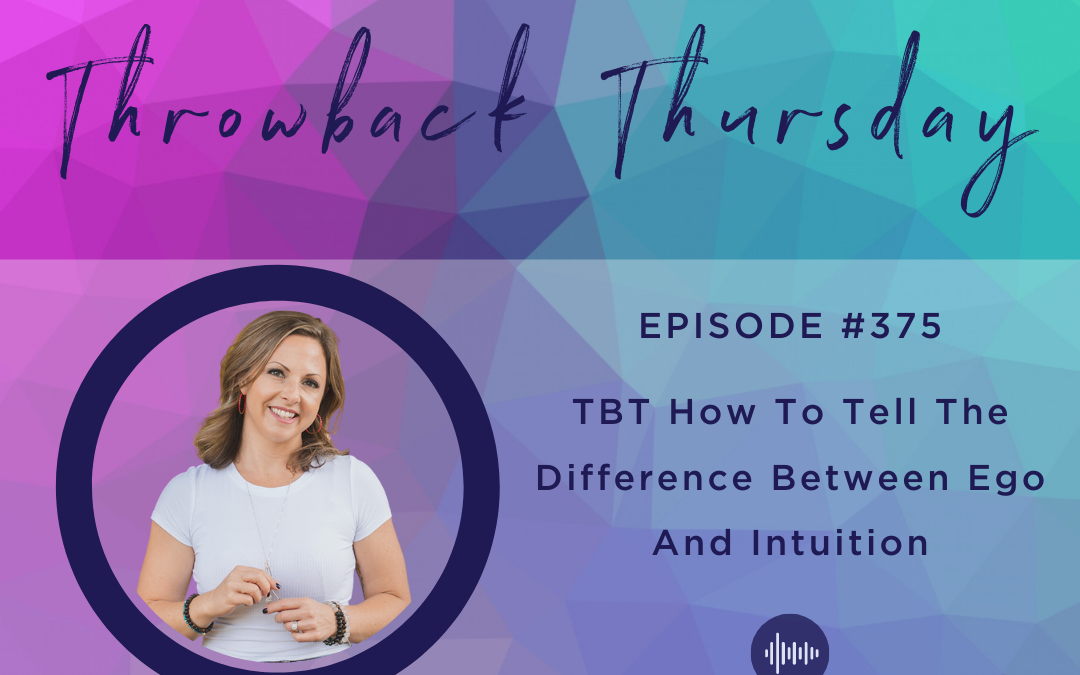 TBT How To Tell The Difference Between Ego And Intuition
For today's Throwback Thursday, we're bringing you back the Aligned & Unstoppable podcast's one of most favorite episodes, episode 151.
In this episode, Emily will answer one of the most common questions she gets asked: How to tell the difference between ego and intuition?
Many people think intuition is a gift that you are either born with it or not and today, Emily will share how she thinks that's not true.
Emily had discovered that there are many ways that we block ourselves from making money and from showing up as our best self and my purpose today is to show you that there is another way to expand into personal and business growth when you to learn tap into your intuition.
Learning how to tell the difference between ego and intuition is easily one of the most important skills you can develop. In fact, it can be the key to unlocking your business growth.
Resources To Take You Deeper:
How to use the power of your intuition to expand and become your best version of yourself.
Why intuition is not a gift, but something you can learn and acquire.
Why your intuition gets stronger the more you listen to it.
How you can use your intuition to run and grow your business.
How can you tell the difference between ego and intuition and how to know which one is talking to you.
Why 95% of the time you are listening to your ego.
The importance of understanding that your ego is usually the one driving the bus.
How intuition sounds more like a whisper.
Why when you start to listen to your intuition and do things you never did before, something starts to shift.
Why listening to your intuition allows you to get into alignment, attract more clients and grow your business.
"Many people think intuition is a gift, which I just think is such B.S." – Emily Aarons
"Your intuition. It starts off as a whisper and the whisper is in your own voice." – Emily Aarons
"Your ego actually isn't a bad guy. It's an asshole, but it's not a bad guy." – Emily Aarons
About Emily
Emily Aarons is a business alignment coach who helps entrepreneurs use their intuition to grow their business.
We appreciate you!
Thanks for listening! You're here to shine your light…and I'm here to make that possible! Connect with me on Instagram @emilyaarons and get the latest updates!
Love this episode? Tune into the next one!
Please consider subscribing to this podcast and leaving an honest review on iTunes. Your ratings and reviews really help and I read each one.