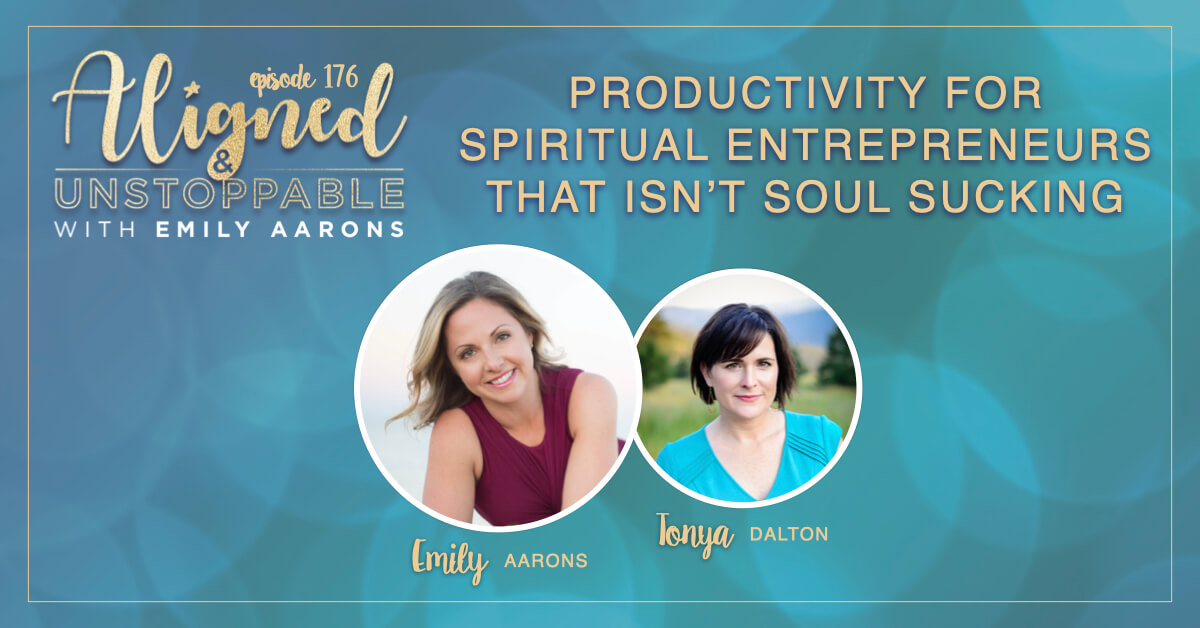 Episode 176
Usually, when people talk about productivity it feels stressful and is focused on quantity. This is NOT that kind of podcast episode.
Tonya Dalton is a productivity coach who knows our days have a rhythm to them, life has an ebb and flow, and she even shares why you shouldn't "eat the frog" first as most people will tell you (what a terrible way to start your day!).
I bought Tonya's book when I found myself being triggered by the idea of productivity and organization when hearing her speak. She was talking about productivity in a way that was so different and could actually help me.
Before implementing her concepts, I would often find myself starting Monday morning looking at my inbox and allowing my day to go into a downward spiral of responding to issues – often forgetting self-care and even the basics like drinking water!
This episode is about taking responsibility for choosing how we set up our day (even Tonya's teenage son is doing it!).
I realized that if I want to live out my heart's passion of serving people then I need to be responsible for how much I can do in a day (hint: it can't be EVERYTHING).
Join us for this honest conversation about letting yourself find your passion if you haven't yet, creating structure for your business and life wherever you are TODAY, and making sure to include some things you wouldn't expect into your idea of productivity (like play!).
It's not often you get to sit down with a productivity coach and talk about how watching episodes of Tiger King (totally guilty of this) and freethinking NEED to be part of your daily schedule.
This is how productivity for creatives and spiritual people can feel, but it takes looking at that word differently.
Listen Now: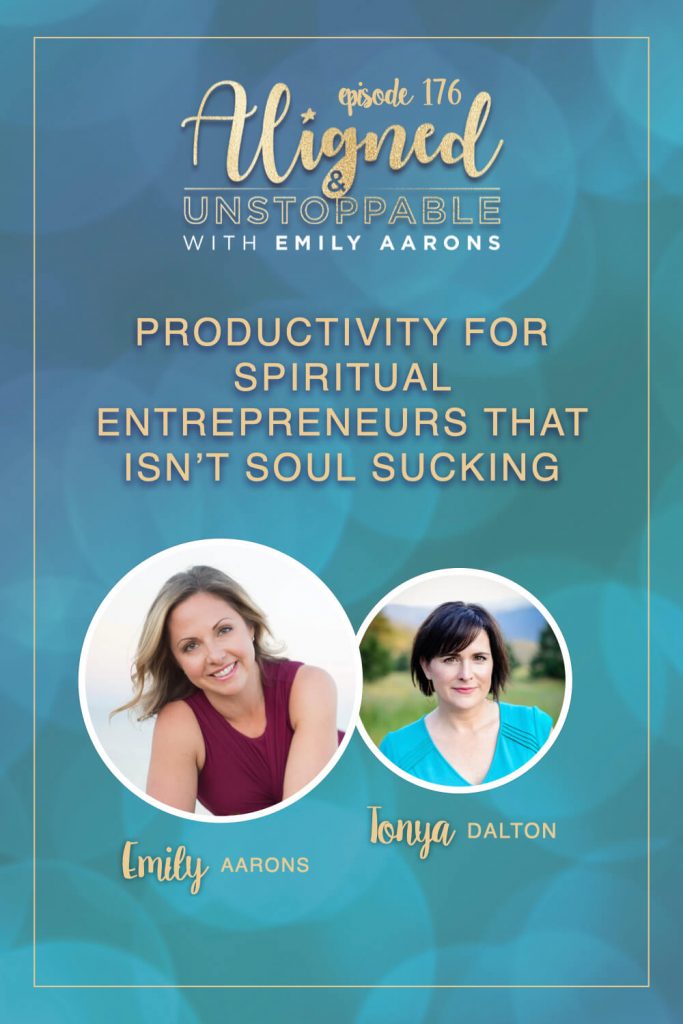 Highlights you won't want to miss:
We think our story is written, but we get to write our stories ourselves.
It's easier to go all-in when you understand your North.
You're probably not going to find your true north on the first "Why"… and how to go deeper.
Make time to invest in yourself (it's the only way!).
How to structure your day differently than we're used to.
Our brain is not designed to work at full throttle all day.
Quantity isn't the way to measure productivity. Being satisfied is often left out of the equation (but shouldn't be).
How to understand what a true time waster is (it's not watching Tiger King, whew).
About Tonya:
Tonya Dalton is a nationally recognized productivity expert, best-selling author, and speaker. She is a growth strategist for female leaders in the corporate and entrepreneurial sectors. She is a Mom to two teenagers and lives in Asheville, North Carolina. Best of all, she practices what she preaches when it comes to productivity and following your North Star.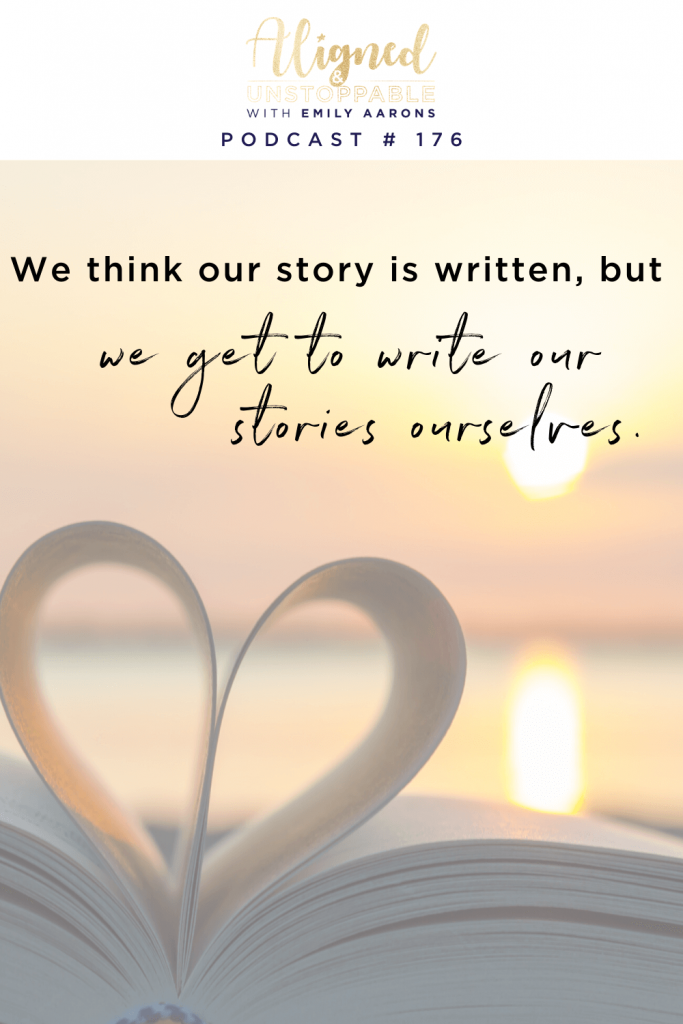 Resources To Take You Deeper:
Please consider subscribing to this podcast and leaving an honest review on iTunes. Your ratings and reviews really help and I read each one.
Listen on: 
> > THANKS FOR LISTENING! GET MY FREE ABUNDANCE MEDITATION HERE! Ready to dive deeper? Join the Mastery & Ascension membership to learn the spiritual tools to break through your blocks, align with your highest self, and gain clarity to become FULLY Aligned & Unstoppable! Simply CLICK HERE to join!