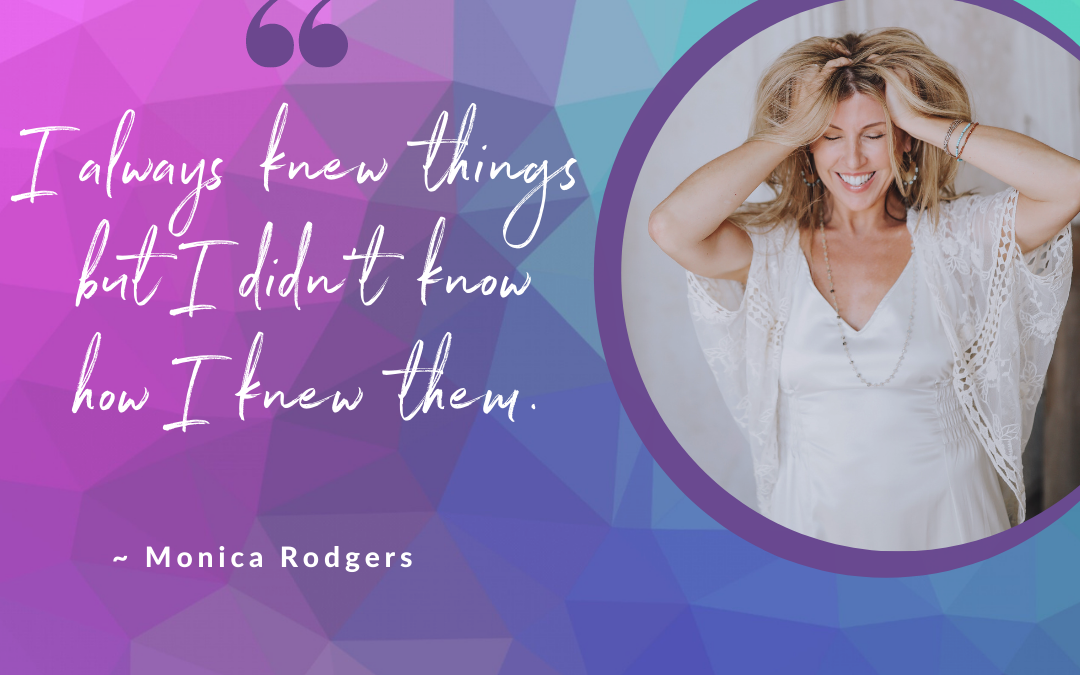 Perfectionism And Healing Our Inner Critic
with Monica Rodgers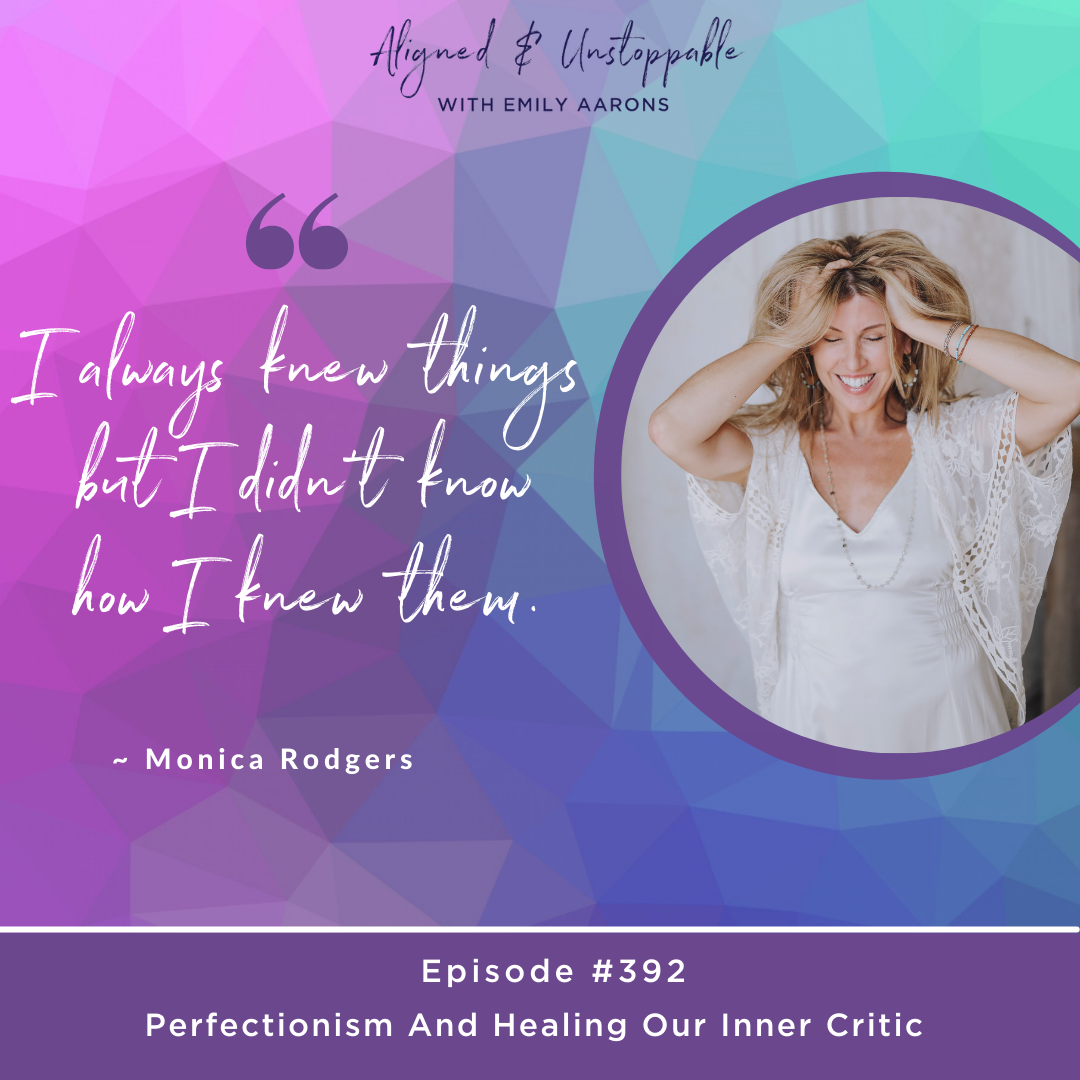 Inner critics, we all have them. But can you recognize yours? Is it so clever you might not even know it's there?
That's just what happened to my guest on the podcast today, Monica Rodgers. It took a moment, deep in the heart of her dark night of the soul for her to hear it. She heard the critical voices that a Shaman had just told her would likely kill her if she didn't learn to speak more kindly to herself.
She didn't know what he meant… until she did.
Settle in for this episode as we go deep into what can happen when you are living a life that doesn't suit you. How change can come in disguise and the blessing of it can be realized later.
There's ALWAYS help available and it can show up in such unexpected and magical ways – just as it did for Monica!
Highlights you won't want to miss:
[4.24] What Monica called "the knowing". Knowing things but not knowing how she knew them.
[12.36] The stories that help us understand the human condition and normalize those initiations in our lives.
[13.22] The point that most people give up! Indescribable loneliness, abandonment, and illness.
[16.16] The point where Monica remembers hearing her inner voice for the first time and how she learned to listen to it.
[19.14] What "Soul Retrieval" looks like.
[20.55] How miracles can show up and the trust it takes to follow the mysterious help being offered.
[25.00] The wake-up call that Monica's inner critic was more harmful than she thought.
[29.00] How understanding the inner critic led to being able to quiet the voices and begin to replace them with compassion.
[35.12] Deprogramming and making our body feel like a safe place to be.
[37.12] How to work with the inner critic to identify triggers and figure out why it's activated.
[39.06] The wounded child who shows up in all of us.
[44.51] Human Design and the inner critic (the shadows).
[55.39] How to find Monica and work with her.
Action Steps To Align Your Biz:
About Monica
Bringing an infectious warmth and playful levity wherever she goes, Monica Rodgers is a tireless advocate for the full actualization of women, inspiring women everywhere that saying "YES to the MESS" is the missing link to self-love and personal liberation and awakening.
Sign up for Monica's freebie at https://jointherevelation.com! 
You can find Monica here:
Love this episode? Tune into the next one!

Please consider subscribing to this podcast and leaving an honest review. Your ratings and reviews really help and I read each one.