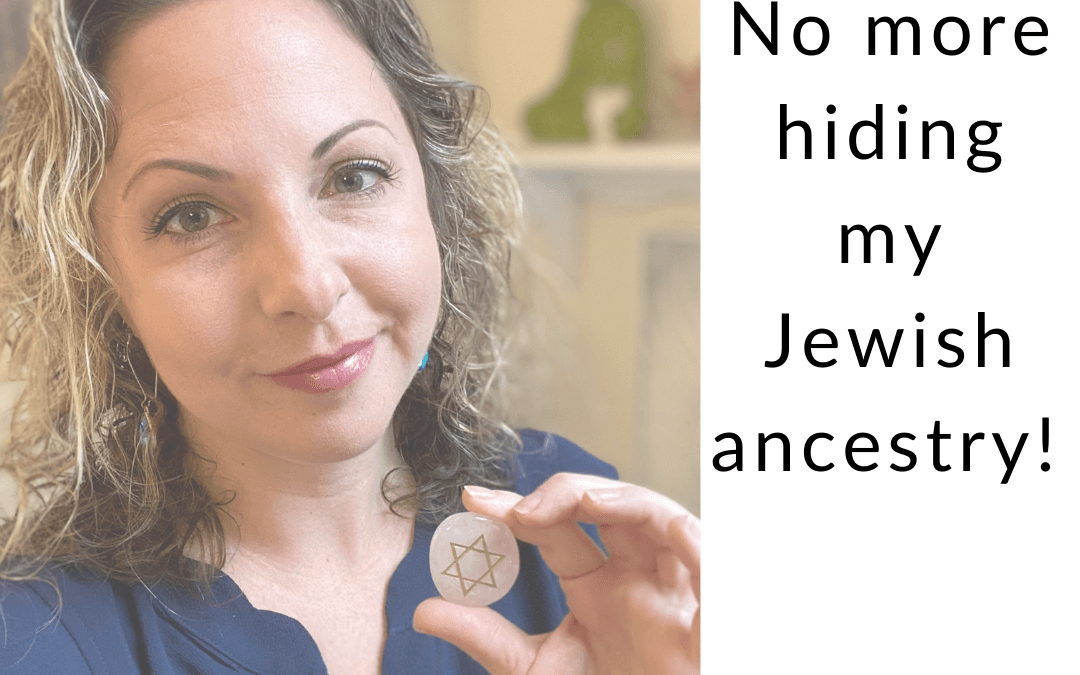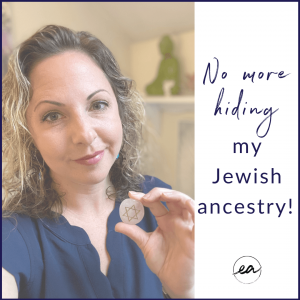 Let me tell you the story behind this rose quartz.
Back when I owned my first wellness center, my client Joanne and I would talk before or after her treatments. I knew she was a psychic/medium and that she was very active in the community and at her Unitarian church. I also knew she was Jewish.
One day I told her I was too and eventually she gave me this crystal. A gorgeous rose quartz with the Star of David engraved in gold. For the life of me, I can't remember why she gave it to me. But for the last 16 years, it's been stored deep inside my jewelry box, hidden.
Hiding my Jewish heritage always came naturally for me. My closest friends never knew because I specifically didn't tell them. Why? I never logically thought about it, but rather I hid being a Jew INSTINCTIVELY.
Recently, I've been more interested in learning about my lineage. Turns out there's a lot to be very proud of, including the fact I'm 85% Jewish. Technically, that makes me a super Jew! Some brag-worthy history includes early settlers to Tucson, AZ arriving in covered wagon, my GREAT grandmother graduated University of AZ in 1901! ?  They ran a men's clothing store through the Great Depression and never lost it! My Jewish family is on both sides and is from Lithuania, Germany, Poland, and France. Of course; even revealing this truth I realize what a fucking privilege to be able to hide. Even if historically my family has been persecuted, how lucky am I to just not tell people if I choose.
Being targeted, hated, bullied, murdered, and abused because of the color of your skin is NOT something many people can hide.
I've come to a place in my life where the work I'm here to share with the world prohibits me from hiding. If you've been hiding your gifts and magic out of fear and please know you've found me… I am committed to keeping a SAFE space to share what might be considered "weird" or "different" and in my ever-growing community, we CELEBRATE those differences.
Black, white, brown, yellow, gay, straight, bi, trans, skinny, fat, tall, short…everyone BELONGS here.  Just. As. You. Are. No more hiding, trying to fit in, or playing small.
Love is love is love. Let's spread it together.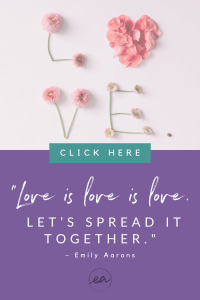 If you are looking for a like minded community to be a part of and be accepted please join my FREE Facebook Community Aligned & Unstoppable we would love to welcome you home.