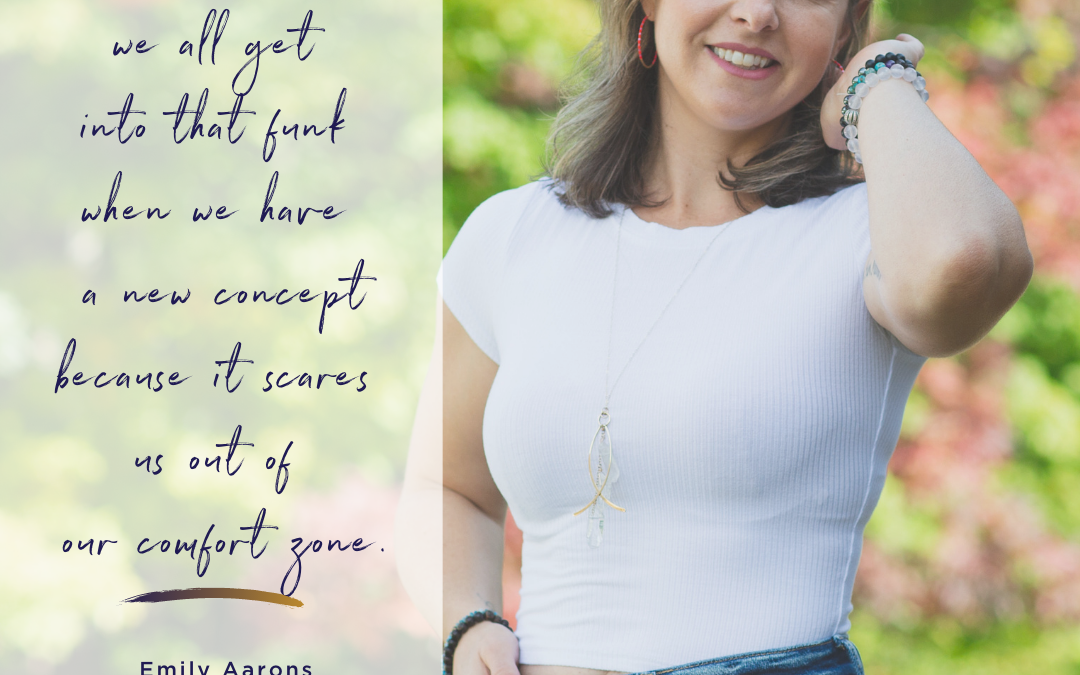 From Imposter Syndrome To Big Dreams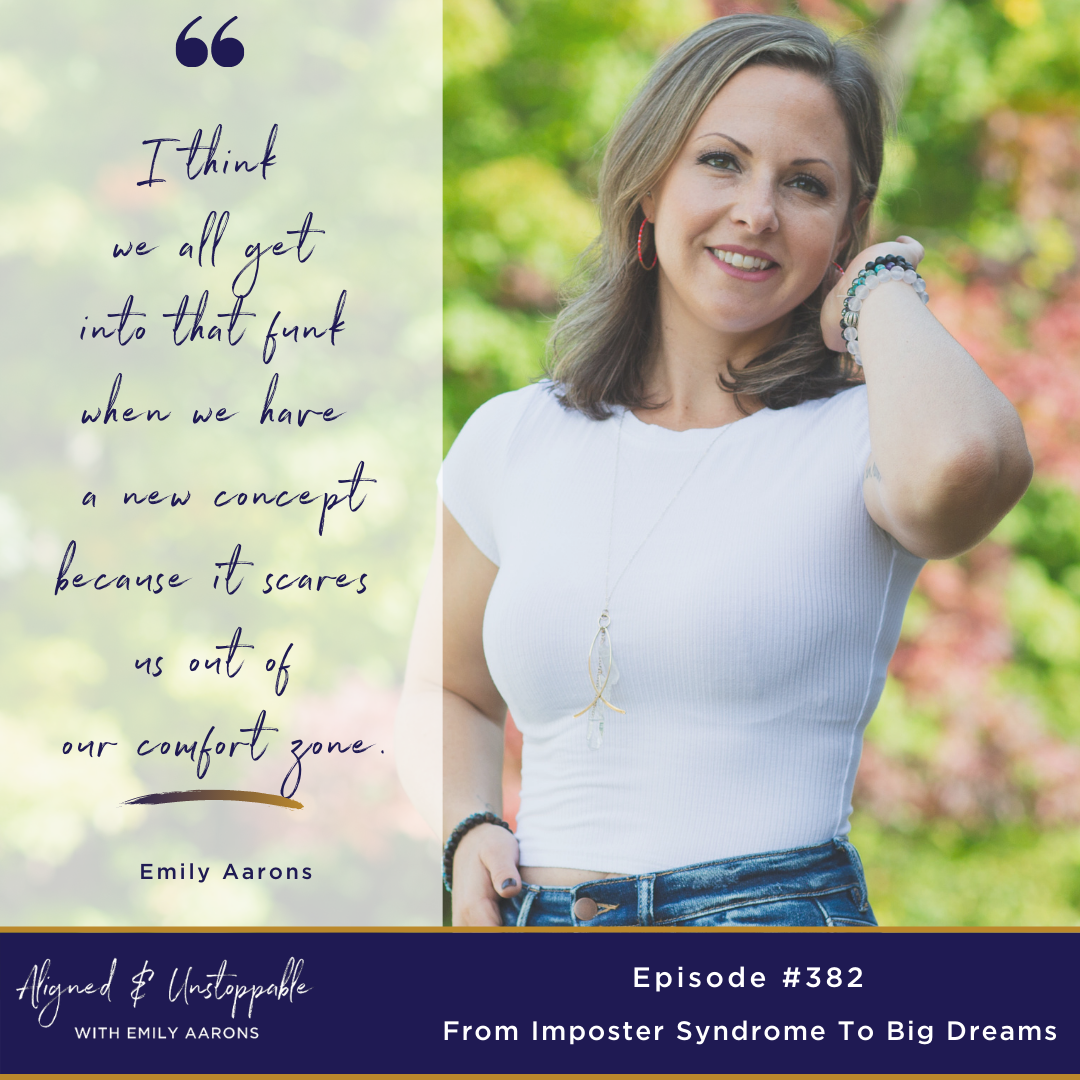 I love sharing the behind-the-scenes of my business because I know so many of you have these same situations. This week I'm talking about what it looks like when your guides give you an idea, it starts as a small nagging until it becomes so strong you know you have to take action.
I'm sharing this episode from a vulnerable place. A place where I don't have everything figured out but I think that's important. I want you to hear your own fears and your own worries in my story because I know that I'm not alone in this and in case it helps in any way.
As spiritual entrepreneurs, we all have strains, stressors, and stretch goals that take us far outside our comfort zone, and I'm no different. I'd love to hear from you in the comments or you can tag me @emilyaarons to let me know what big dream is calling you!
Highlights you won't want to miss:
[1.33] How I process ideas I receive from my guides.
[3.44] Imposter syndrome and the "Who am I to do this?"
[6.02] What we know about stress levels for our kids and teens and why I was hesitant to help them (hint: it had more to do with me!)
[7.28] What to do when you have a BIG DREAM but don't know where to start.
[9.46] My special ask if you want to help me.
[10.10] It's a vulnerable place to share from, but I hope you join me in doing this too.
Resources to take you deeper:
Action Steps To Align Your Biz:
Tell me! If this resonates with you let me know. Are your guides nagging at you to put something out there? Are you doing it?
About Emily
Emily Aarons is a business alignment coach who helps entrepreneurs use their intuition to grow their business.
Love this episode? Tune into the next one!

Please consider subscribing to this podcast and leaving an honest review. Your ratings and reviews really help and I read each one.