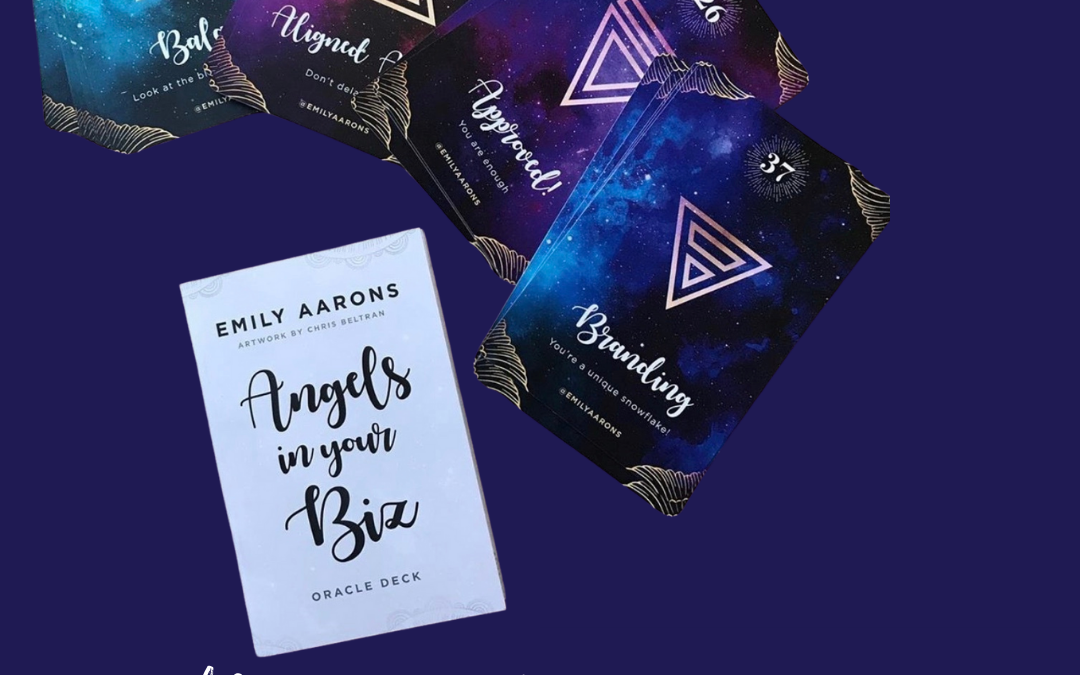 Angels in Your Biz Weekly Forecast November 22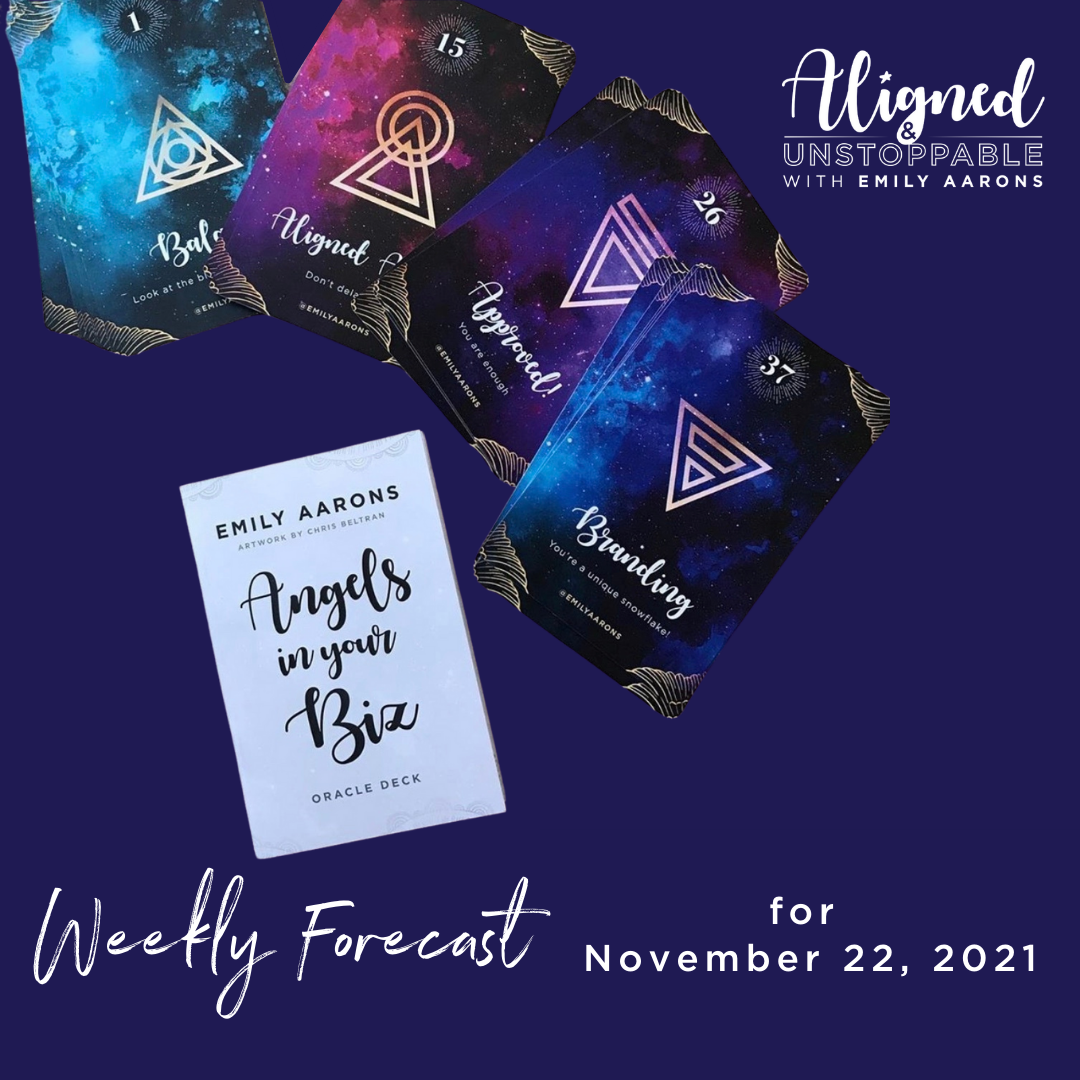 Episode 325
Happy November 22!
Your guides are really asking you to acknowledge how far you've come AND to take space to charge…plus at the end, I offer some really great tips to protect your energy this week and holiday season!
November 22 Energy Forecast:
17. Celebration: Share your SPARK!
Share your SPARK! Every single little micro-win must be celebrated because it breeds more of that good stuff! When you celebrate with deep gratitude in your heart, the universe gives you more to celebrate!
You're in the perfect spot to shout your wins from a rooftop! Your energy is so good right now! Use your wins to attract your soulmate clients like a moth to the flame! Treat yourself to something special today; act as if it's your birthday!
​
​
40. Inspiration: It's your purpose to shine your light
You're a lightworker! It's your soul's purpose to shine your light so that others can shine theirs too. Please don't dim your light because you're afraid of what someone else will think or say. Those people aren't your soulmate clients!
As a lightworker, you can be like a flashlight in a dusty corner; many people don't want to see what's there, so they'll try to dim your light or put it out…they're just not ready to see. Send them a loving blessing and move on. Your actions will inspire others!
​
​
38. Clear Your Energy: Stop, drop and realign with your highest
Are you getting too caught up in your head? Maybe you're not sure what your next steps are? Stop, drop and realign with your highest and best. Your guidance system is here; all you need to do is close your eyes, imagine you're in a beautiful white sparkly bubble, and your angels will do the rest.
Breathe in deeply, let go of anything not serving you, and open up to higher levels of creativity, joy, connection, excitement, and abundance! The world needs you to be in alignment and serving at a high frequency!
Please consider subscribing to this podcast and leaving an honest review on iTunes. Your ratings and reviews really help and I read each one.
You can also listen on:
Love this episode? Tune into the next one!