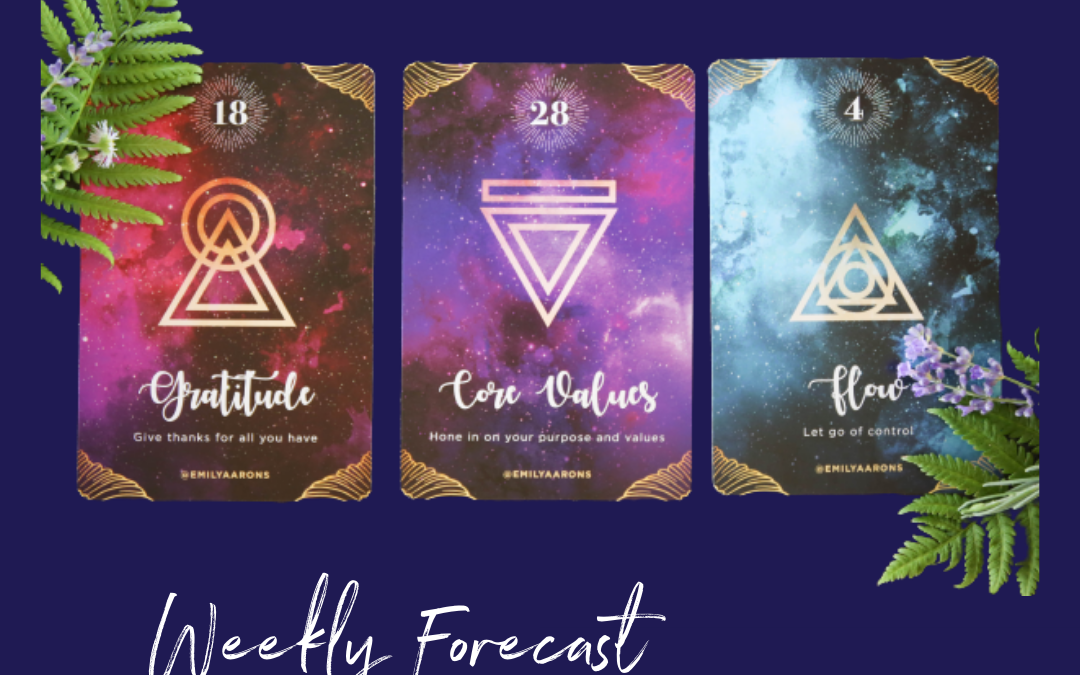 Angels in Your Biz Weekly Forecast October 18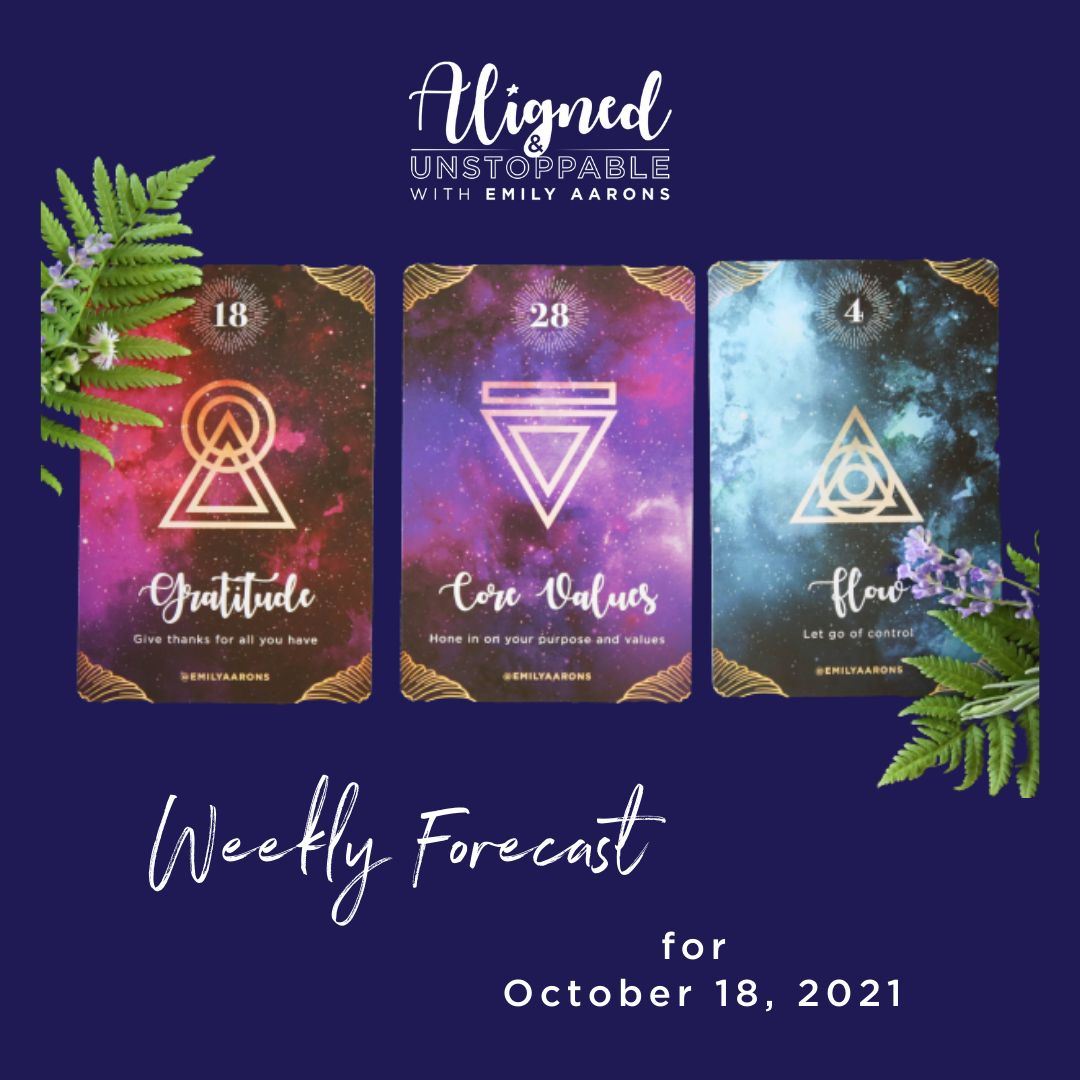 Episode 310
This week is asking you to get crystal clear on your goals because this is a stellar week to magnetize it to you!
October 18 Energy Forecast:
18. Gratitude: Give thanks for all you have
Give thanks to all that IS and all that is coming. If you've been complaining about lack, now is the time to shift that energy into gratitude. Did you know that gratitude and abundance are connected? One does not appear without the other.
Take a minute to write down 5 things you're thankful for right now, 5 things you're thankful for that are coming in the future and 5 things you're grateful for from your past.
Practice connecting into your heart center at bedtime, and imagine you're sending love and light out to all of those places. This practice is especially helpful during the launch period. For those who've already said YES to your offering and those who are about to.
​
​
6. The Golden Arrow: Focus on a specific target
Set your sights on a specific target. If you don't have a goal in mind, create one now. You can't get upset that you didn't find success when you never had a clear goal, to begin with. Allow your goals to be touched by the healing light of source energy. Everything you wish to achieve is blessed. Quit playing small; whatever is in your sights can and will be yours!
​
​
16. Be the Magnet: Harness the power within you>
It's time to harness the power you have within. Focus your attention and thoughts on exactly what you want. Give yourself permission to want whatever you want, even if it's excessive; you deserve it! Release any thoughts of lack, what if, or worry to your angels.
To truly become the magnet you must feel unconditional love in your heart and allow it to expand within and all around you. A magnet never questions if it will attract another magnet, it just is. Who are you not to attract everything you desire?
Your feelings are the magnet, so whether you're feeling good or feeling bad, the universe doesn't care, it will always deliver that to you. Put on some dancing music or watch a funny cat video, get your VIBE high!
Love this episode? Tune into the next one!