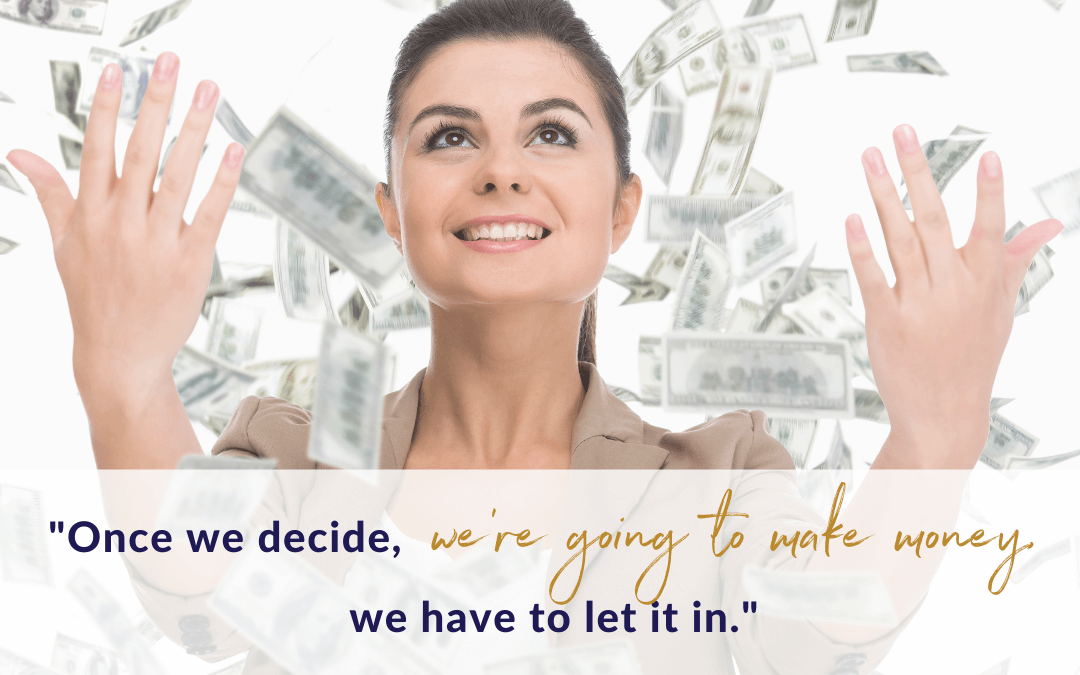 Abundant Decision Making Made Easy – Plus Spiritual Tools To Attract Wealth!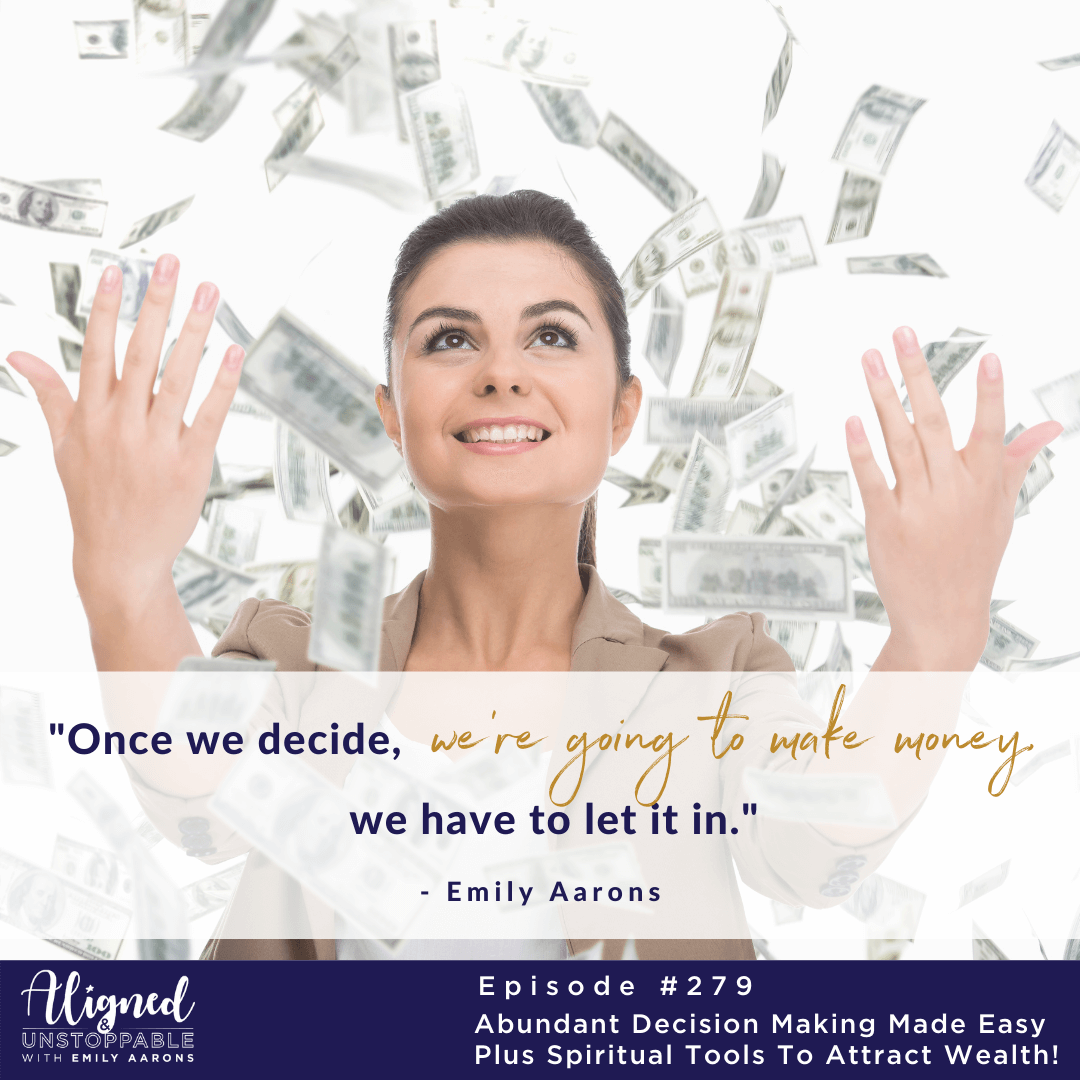 Learning how to make decisions from an abundant mindset is what breaks patterns!
If you are making decisions based on your current circumstances (not enough money, not enough time, or not enough energy) it puts you in a cycle to repeat those circumstances.
It's important to know when you're making a conscious decision or a "broke-ass" decision so you can begin to create those changes you've been praying for.
Because what you focus on amplifies! Do you want to be more anxious, worried, and fearful? Or do you want to be at ease, in joy, and living with more flexibility? (yes please!)
Making conscious decisions is what shifts it.
I call it abundant decision making and in this episode, I'm going to give you some simple ways to make more conscious decisions and also share a few spiritual tools to attract more wealth.
Highlights you won't want to miss:
[4.44] Working through your customer's objections.
[6.15] You have to be willing to plant the seed if you want the fruit.
[7.14] How to make investment decisions from a place of empowerment.
[14.06] What is the mindset of someone who has it ALL?
[17.03] What we focus on grows. The more abundant you feel, the more wealth flows to you!
[18.18] Spiritual tools to help you that you can do right now, TODAY!
[20.28] How to create change if you don't love your life now.
Resources to take you deeper:
Action Steps To Align Your Biz:
Try this when you choose to make a conscious decision: Ask yourself "How do you want to feel in your future life?" Close your eyes and feel into it. Write it down, focus on it during the moon cycles, open yourself up to get there in any way that works for you! There's a great journal prompt you can use in this episode along with some ideas for programming your crystals as an additional amplifier.
About Emily
Emily Aarons is a business alignment coach who helps entrepreneurs use their intuition to grow their business.
Love this episode? Tune into the next one!