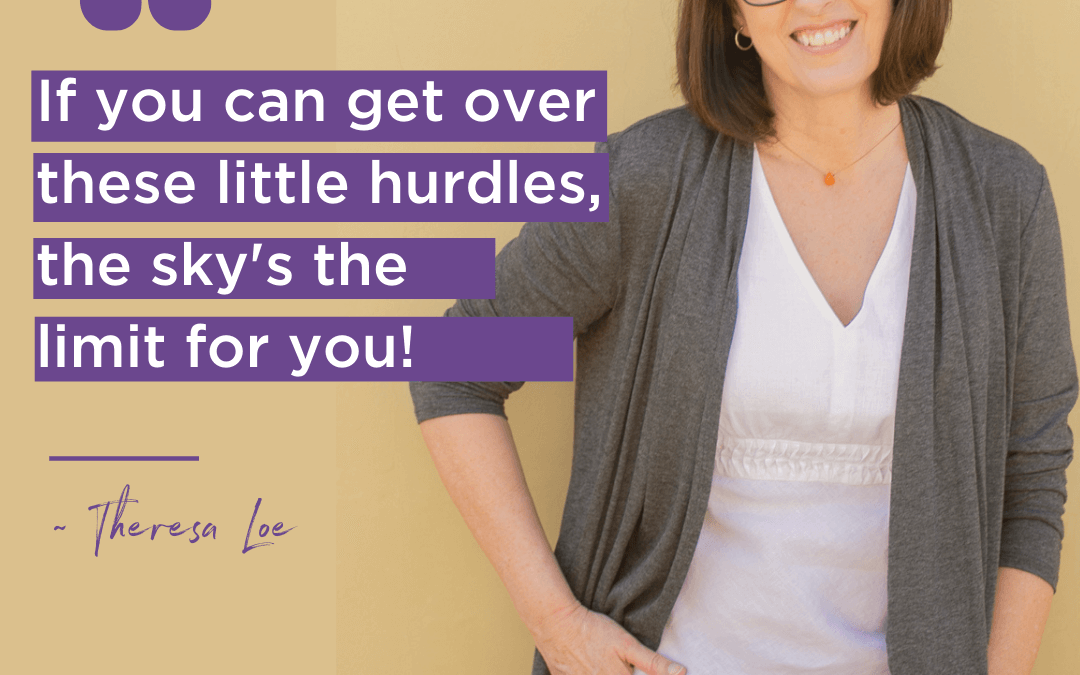 5 Beliefs Preventing You From Having A Stellar And Affordable Team With Theresa Loe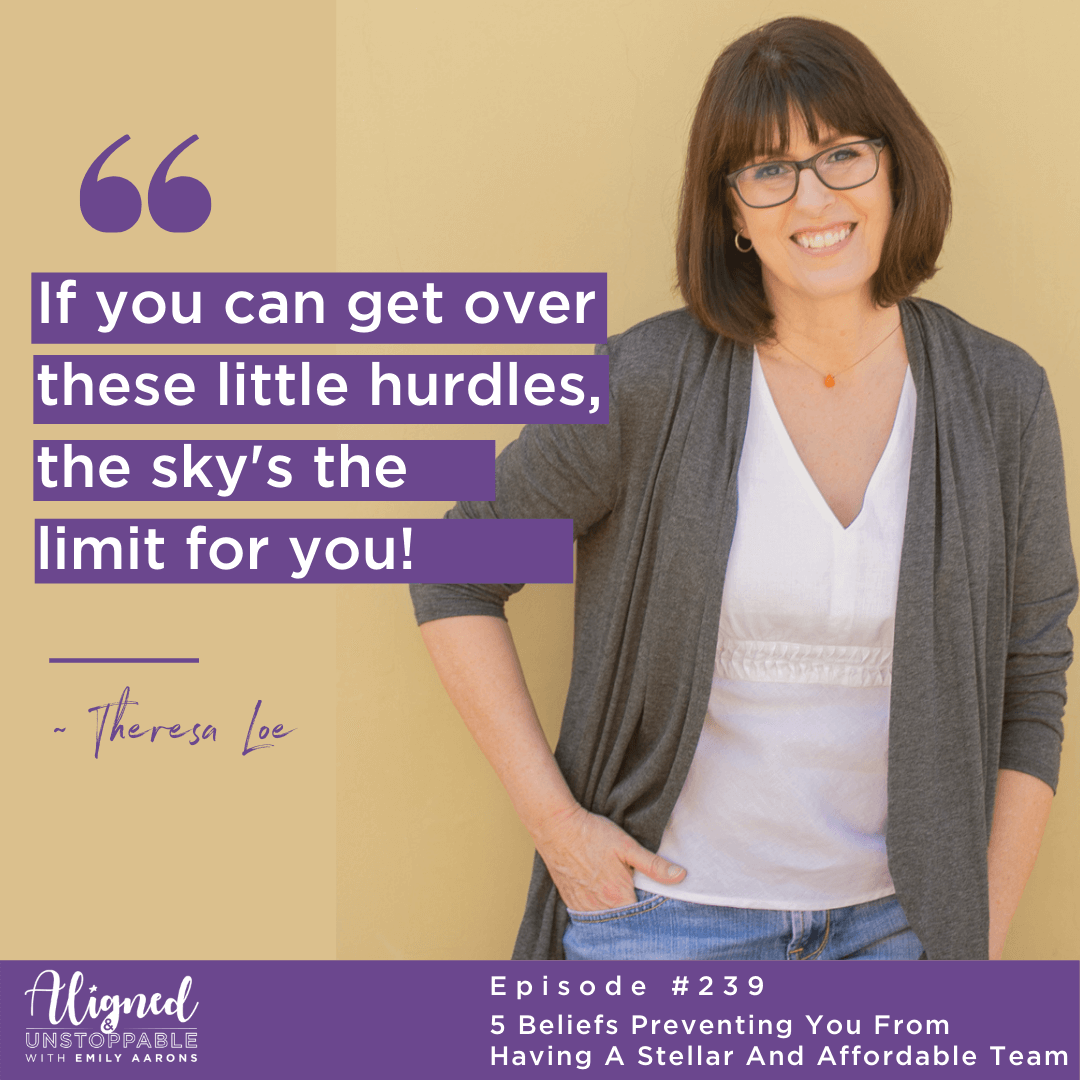 Episode 239
Not knowing how to hire your stellar team at a price you can afford can keep you from being the CEO of your biz–and that includes if you're a solo entrepreneur!
This is why this discussion with Theresa Loe had to happen. Theresa is a highly sought after Team Expert. Throughout her career, she discovered that she excelled at assembling teams but her clients were struggling with finding stellar people to catapult their business to the next level.
This episode is going to challenge you if you are trying to do it all yourself. This is going to support you if you're ready to think and act like a CEO.
Listen in to hear Theresa share the five beliefs preventing you from having your self-managing team in place to get you to your revenue and life goals more quickly. 
Highlights you won't want to miss:
How to reduce the overwhelm of hiring.
Why you need stellar powerhouse people on your team.
The five beliefs holding you back (starts at 6.27).
A new way to think about the dollar value of your time.
How your mindset affects the next level of business you're so ready for.
There isn't a magic moment to hire help.
Why you have to stop wearing all the hats ?(marketer, podcast producer, image-maker, social media person, and the personality).
The importance of building self-managed teams.
Why you should view the resume LAST.
"If you can get over these little hurdles, the sky's the limit for you!" Theresa Loe
"You're actually losing money by not taking some of those lower-end things off of your plate so that you can work on the higher end things." Theresa Loe
Resources to take you deeper:
About Theresa
Theresa Loe is a leadership and team-building coach for digital business owners who want to streamline their business and create self-managed teams. She helps CEOs get their time back by busting their limiting beliefs and attracting their perfectly aligned team. She has programs to help beginners with their first (or next) powerhouse team member and coaching programs for multi-6 and multi-7 figure owners looking to scale with ease.
You can find her here:
Love this episode? Tune into the next one!