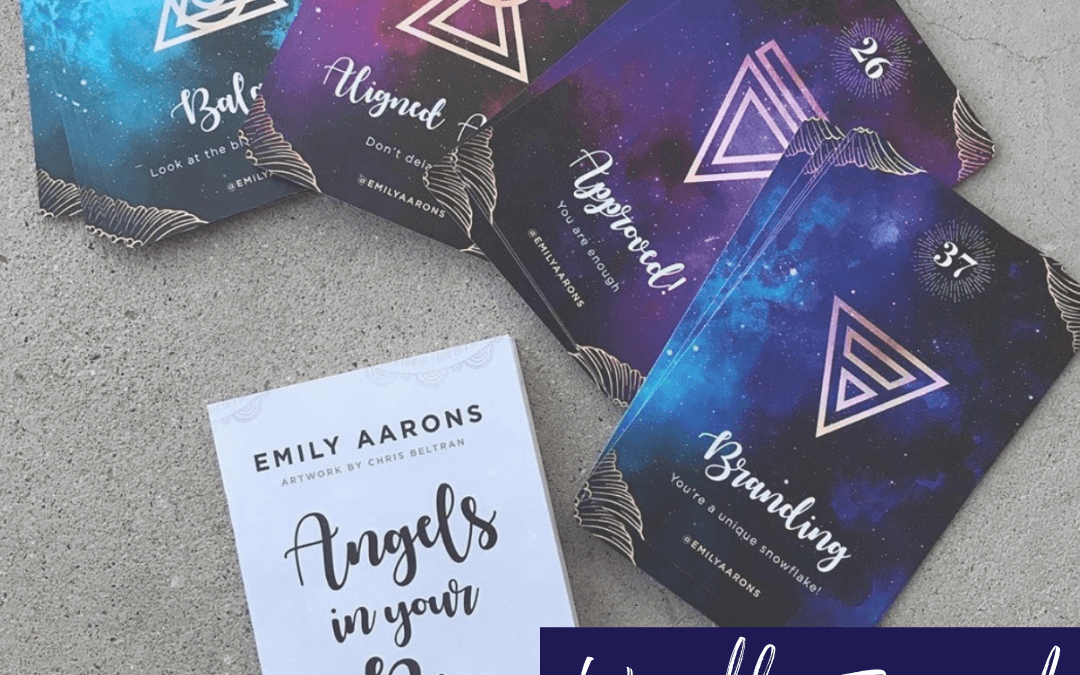 Angels in Your Biz Weekly Forecast October 26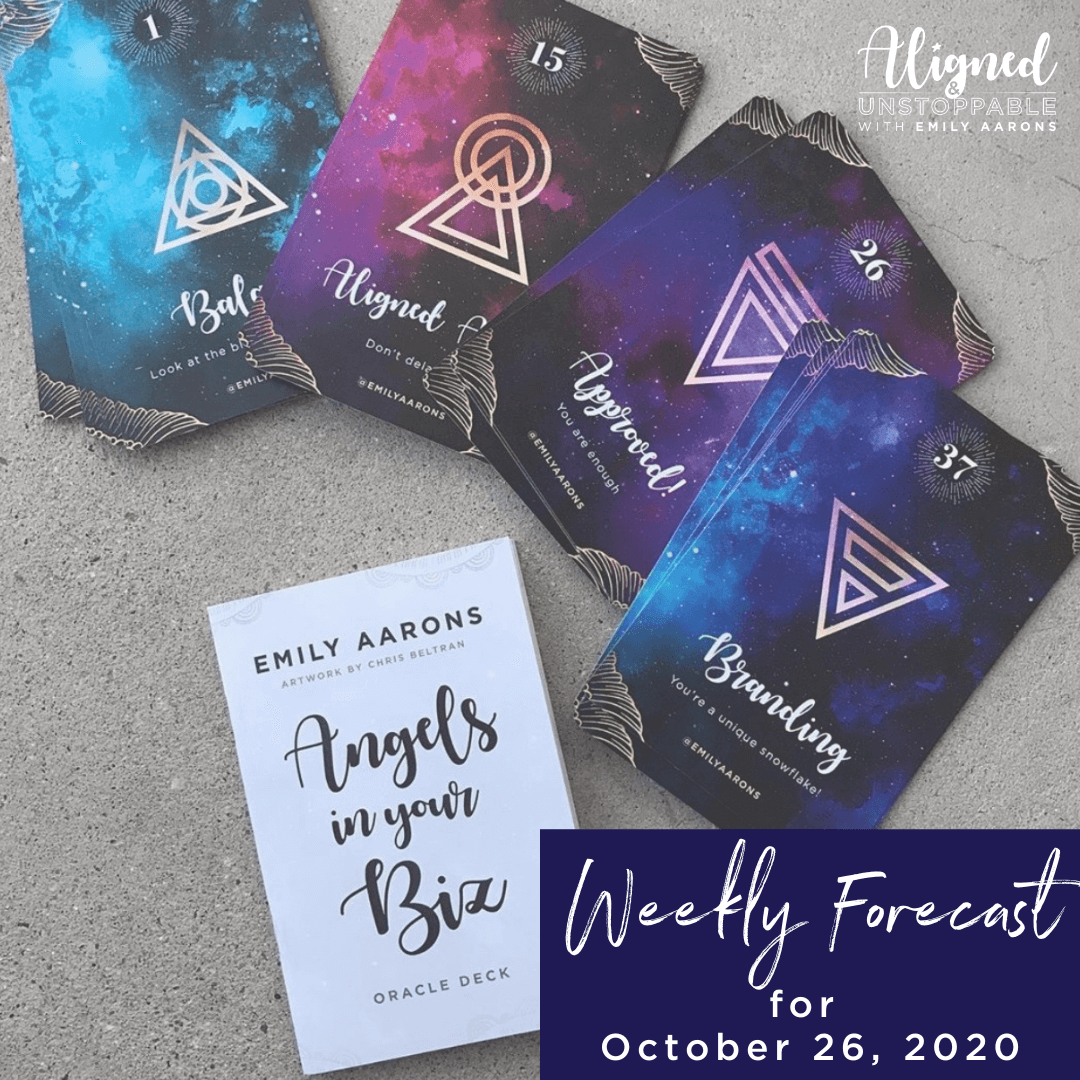 Ohhh your guides are getting cheeky this week!
If you're currently overthinking anything in your life right now, you
must listen to this week's forecast!
Basically, the spirit is giving you two choices: 1. Stay overwhelmed or 2. Get into alignment and wealth. Simple right!?
October 26 Energy Forecast:
8. Overthinking: Get out of your head and into your heart
Uh-oh! Right now you're out of alignment and you may be trying to control too much. It's time to get out of your head and into your heart. Stop right now and place both hands over your heart and say: "I release all of my limiting beliefs, negative self-talk, and worry over to my angels." It's time to STOP, DROP, AND ALIGN to your highest self, connect with your soulmate client and listen to what they are praying for from you.
33. Pivot: Tune into what FEELS good
Something feels off. You don't need to throw away all of your work but I'd seriously consider shifting so you don't feel like you're "pushing" so hard. Your business doesn't have to be a labor of love; it can be easy. Maybe it's time to look at the story "I have to work hard to make money." Did you catch yourself? This could be a lovely place to journal what FEELS good and what feels heavy in your work. Give yourself permission to let go of what doesn't feel light and easy.
25. Wealth: You're surrounded by abundance
You picked this card because you're surrounded by abundance! If you can't see it yet, close your eyes and feel it. Abundance and wealth are not outside you, they're within and all around you. Money is energy and so are you. You deserve to receive higher levels of prosperity. Make a clear goal of exactly how much money you wish to align with and by when. Place your order to the universe. Now, let it in. Mantra: "I'm ready to let higher levels of wealth in now!"
Love this episode? Tune into the next one!