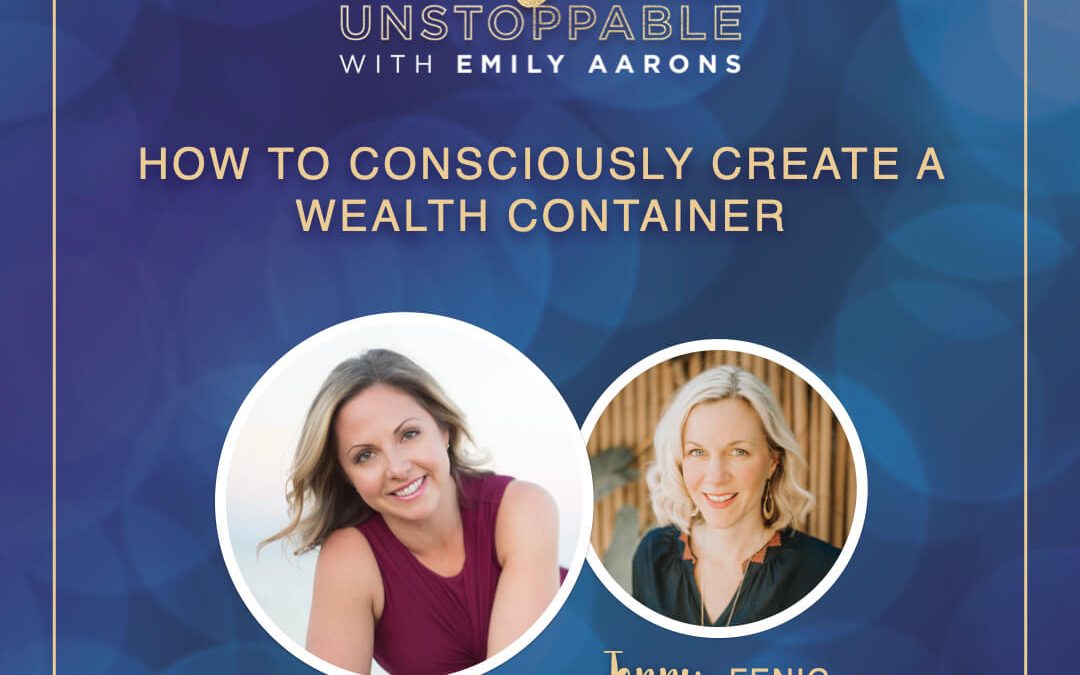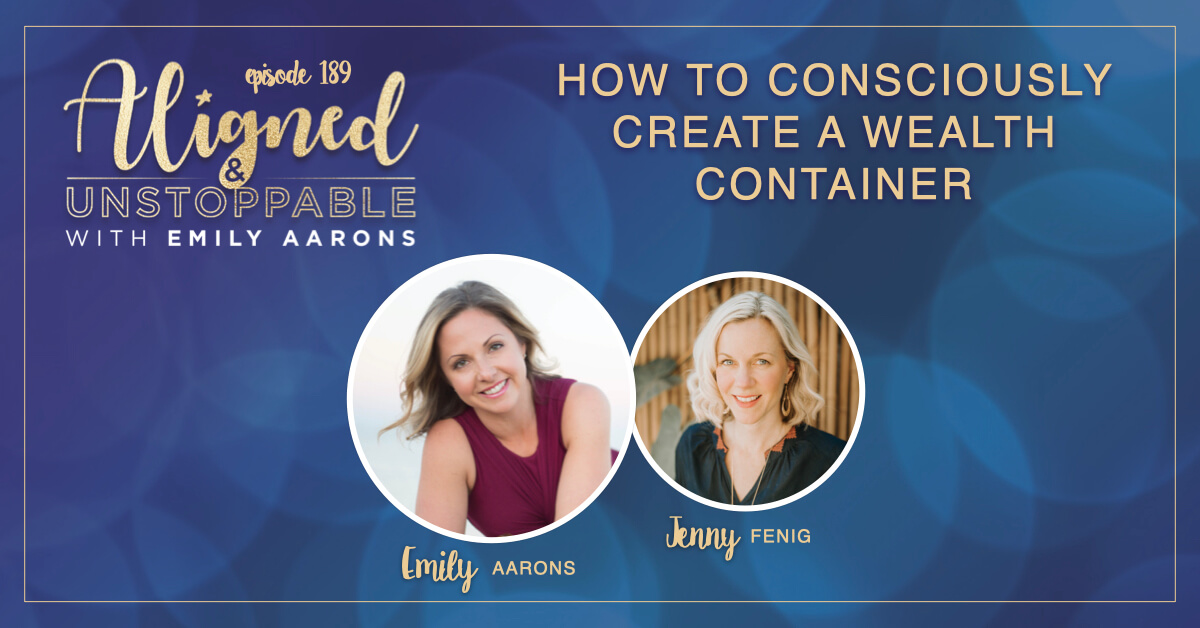 Episode 189
Being deliberate about what you plant and nourish in your life and how you can create space, a container, for that abundance to come in, is something that is often left out of the entrepreneurial conversations – but not this one.
Jenny Fenig had a voice inside trying to get her attention as she was creating her career in Public Relations. Over time, she learned to trust that voice and it's helped her take some pretty big leaps to create something more aligned with what she calls her "mission". Now, she's helped many women over the years access their own version of being a "magic maker" and she shares how she did it.
Jenny shares how she went from a six-figure job to a zero-figure job and the tool she used not to panic in the process.
With no apologies for wanting to live an abundant life, she shares it all in this episode.
The shaming, that often comes from other women, and how to get passed it.
How to consciously create a container to hold more abundance, while listening to
that voice inside us all that is there to guide us.
Ideas as the greatest form of wealth.
And so much more!
This episode is juicy, honest, and jam-packed full of the information that many are hesitant to talk about. Yep. We're going there.
Listen Now: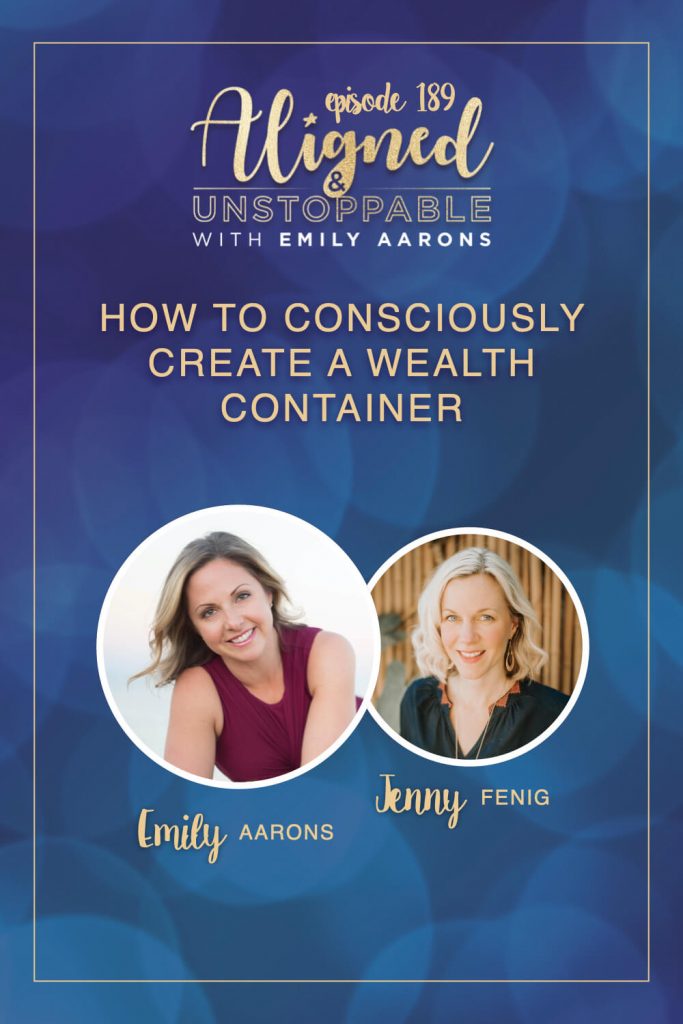 Highlights you won't want to miss:
Tap into this magic and package it up, be confident about what you offer. Do it on your own terms and your own schedule.
You have to create it, no one just gives it to you. You've got to fight for it.
Do something because you LOVE it.
Realize the power of solving problems in the market.
The importance of bringing women together to remember who they are and share their true nature with the world.
Create what you feel called to create and THEN you have to be smart about marketing.
Money will show up when you continue to show up for your mission.
Anyone who says they don't hit up against their money stuff still is lying.
You wouldn't show up to the grocery store and expect not to pay or when you buy something on Amazon, so why do people expect healing to be free?
So many people are waiting for some imaginary point in the future when they can do their thing, but for some that time never comes.
You never get to a point where you're a leader and sticking your neck out and people aren't judging you. So why would you stop yourself from living your best life based on what they think?
About Jenny:
Jenny Fenig helps you remember who you truly are: a magic maker. Her work focuses on empowering creative women entrepreneurs to increase their confidence, impact, money, and time-freedom by mixing modern with ancient practices. Jenny lives in the woods with her family in the Berkshires of Massachusetts.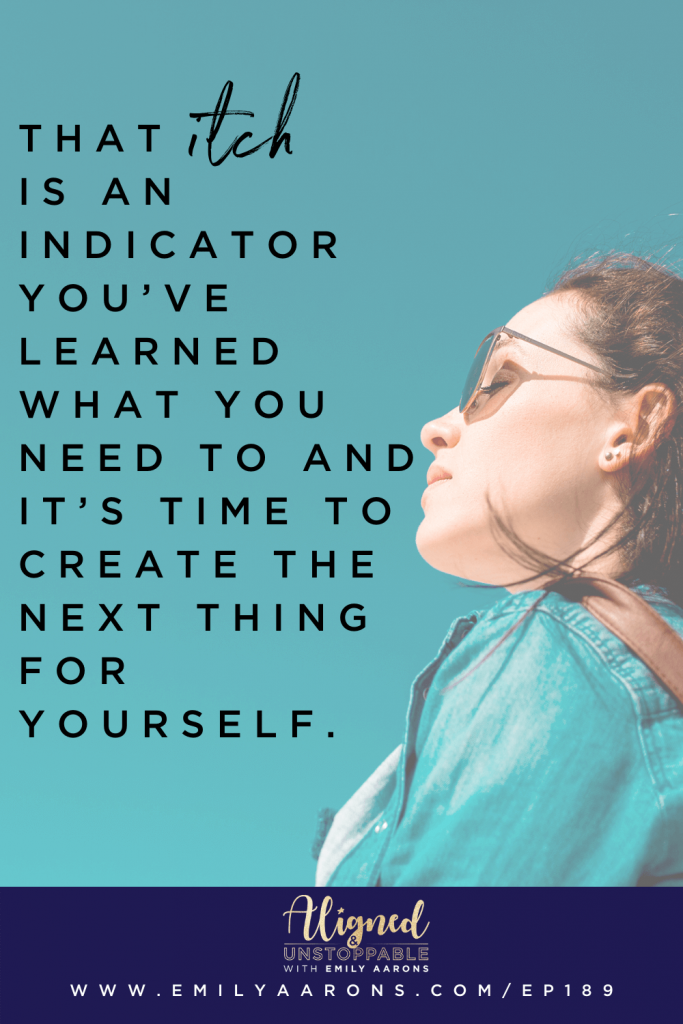 Resources To Take You Deeper:
Please consider subscribing to this podcast and leaving an honest review on iTunes. Your ratings and reviews really help and I read each one.

  Listen on: 



> > THANKS FOR LISTENING! GET MY FREE ABUNDANCE MEDITATION HERE! Ready to dive deeper? Join the Mastery & Ascension membership to learn the spiritual tools to break through your blocks, align with your highest self, and gain clarity to become FULLY Aligned & Unstoppable! Simply CLICK HERE to join!