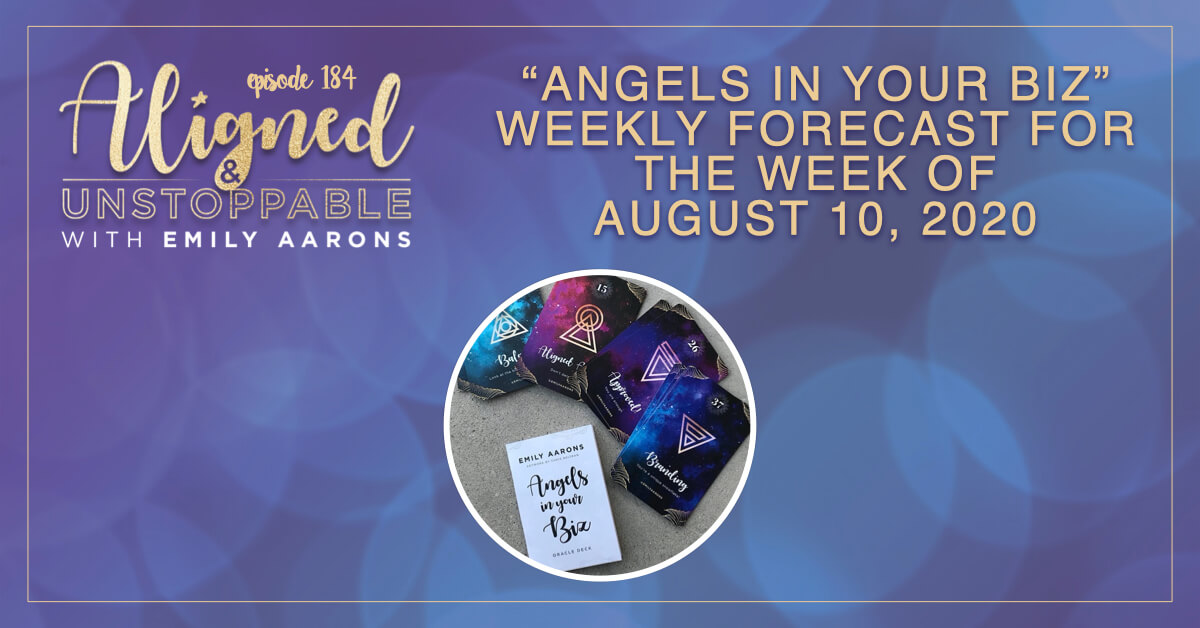 Listen Now: 
Episode 184
If you've been playing it cool or laying low, it's time to get out there this week. Drop the fears of what other people think of you and show up!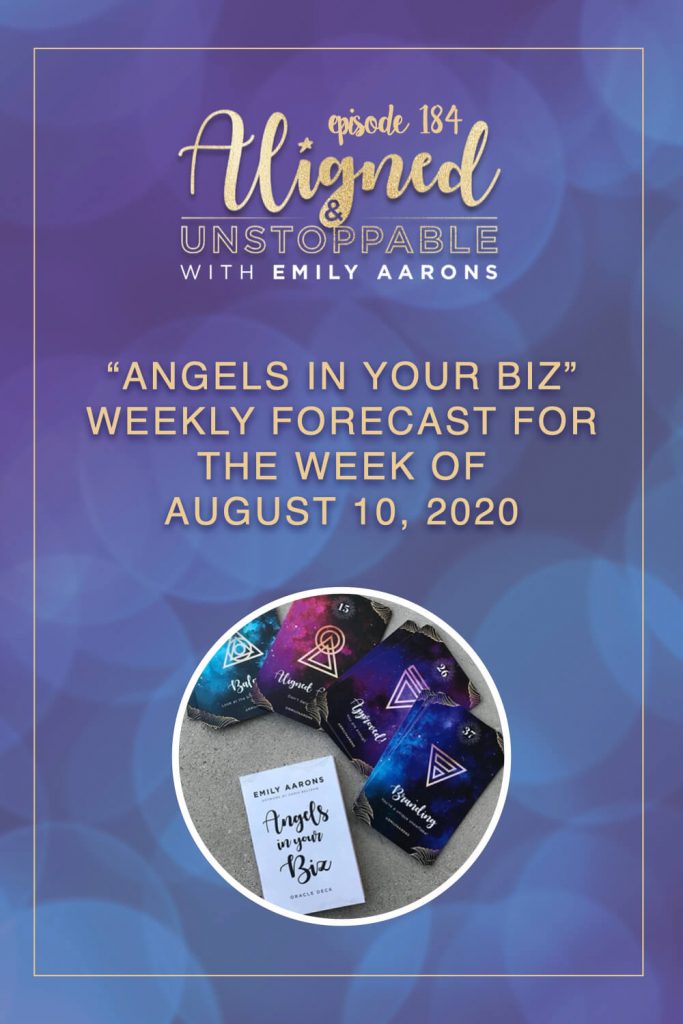 AUGUST 10 ENERGY FORECAST:
20. Launch: NOW is the time
It's time to set your dreams into motion! Quit waiting for the "right" time, NOW is the time to take action. Your angels are asking you to finally set your intention of what you desire, imagine the best possible scenario, and allow them to orchestrate everything. Take massive aligned action every day towards seeing this goal come true!
18. Gratitude: Give thanks for all you have

Give thanks to all that IS and all that is coming. If you've been complaining about lack, now is the time to shift that energy into gratitude. Did you know that gratitude and abundance are connected? One does not appear without the other. Take a minute to write down 5 things you're thankful for right now, 5 things you're thankful for that are coming in the future, and 5 things you're grateful for from your past. Practice connecting into your heart center at bedtime, and imagine you're sending love and light out to all of those places. This practice is especially helpful during the launch period. For those who've already said YES to your offering and those who are about to.
44. Visibility: It's safe to be me.

You've done a remarkable job of tapping into your big vision. Now it's time to allow the world to see you in all your glory. Your angels are here to help you release any limiting beliefs around being judged as a lightworker from all lifetimes. It's time to let go of the doubts or worries; there are too many people praying for you right now. Get over yourself and show up for the ones who are out there struggling without your guidance. Mantra: "It is safe to be unapologetically me. Nothing added to me would make me any greater, nothing taken away would make me any less. I am pure free forever."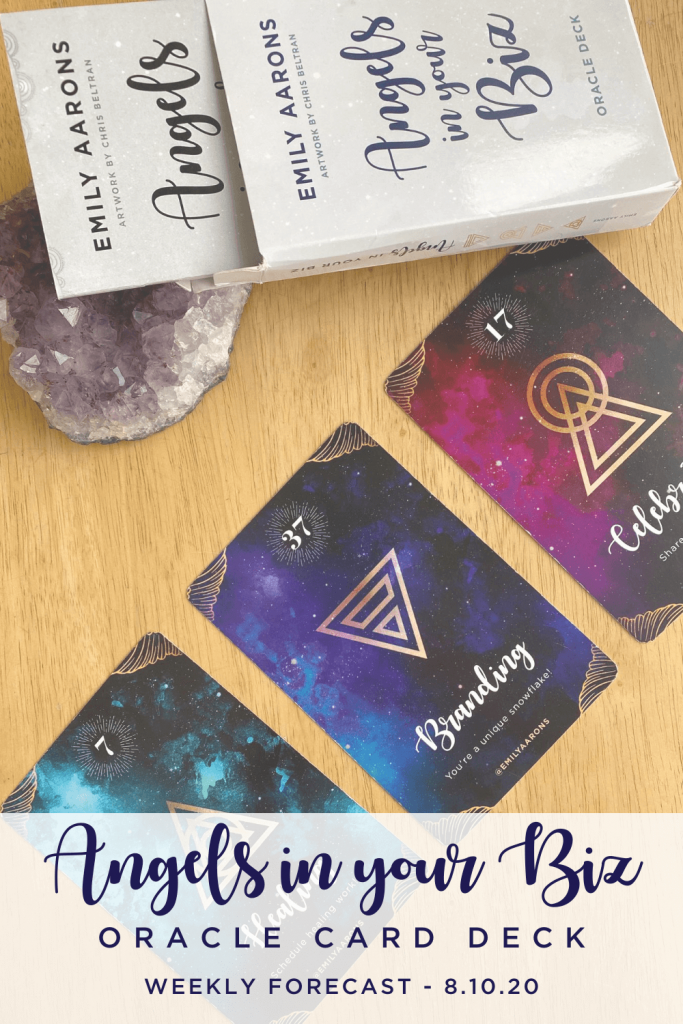 Listen on: 
> > THANKS FOR LISTENING! GET MY FREE ABUNDANCE MEDITATION HERE!
Ready to dive deeper? Join the Mastery & Ascension membership to learn the spiritual tools to break through your blocks, align with your highest self, and gain clarity to become FULLY Aligned & Unstoppable! Simply CLICK HERE to join!