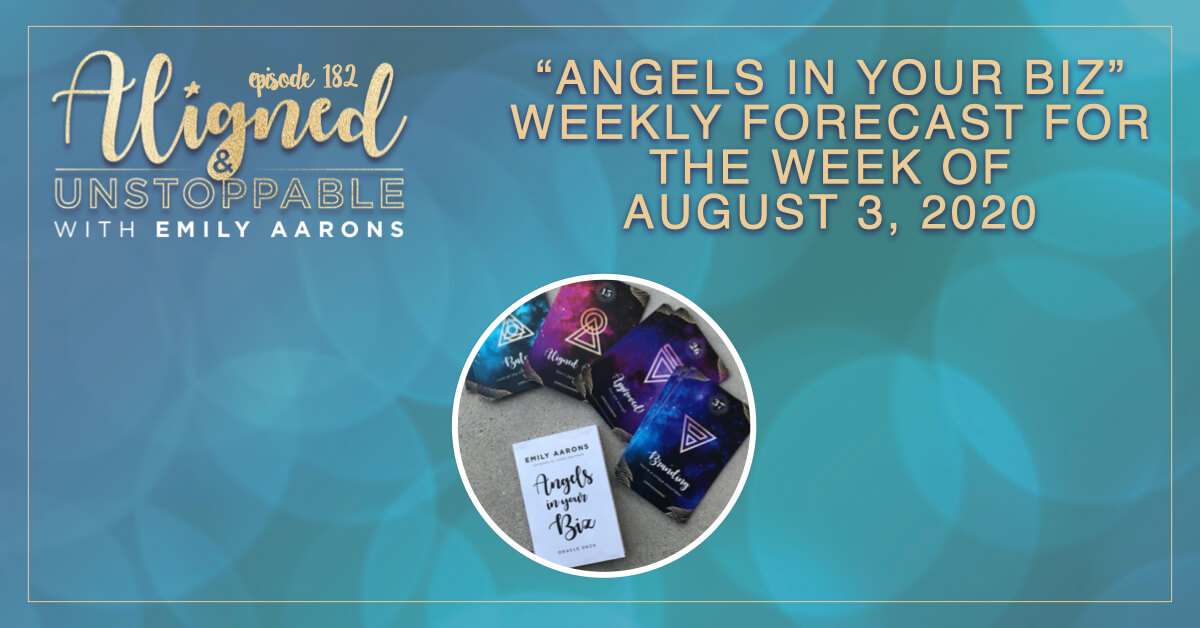 Listen Now: 
Episode 182
I love the forecast this week because it's reminding us all to get our energy in alignment so that we can amplify and get more of what we desire!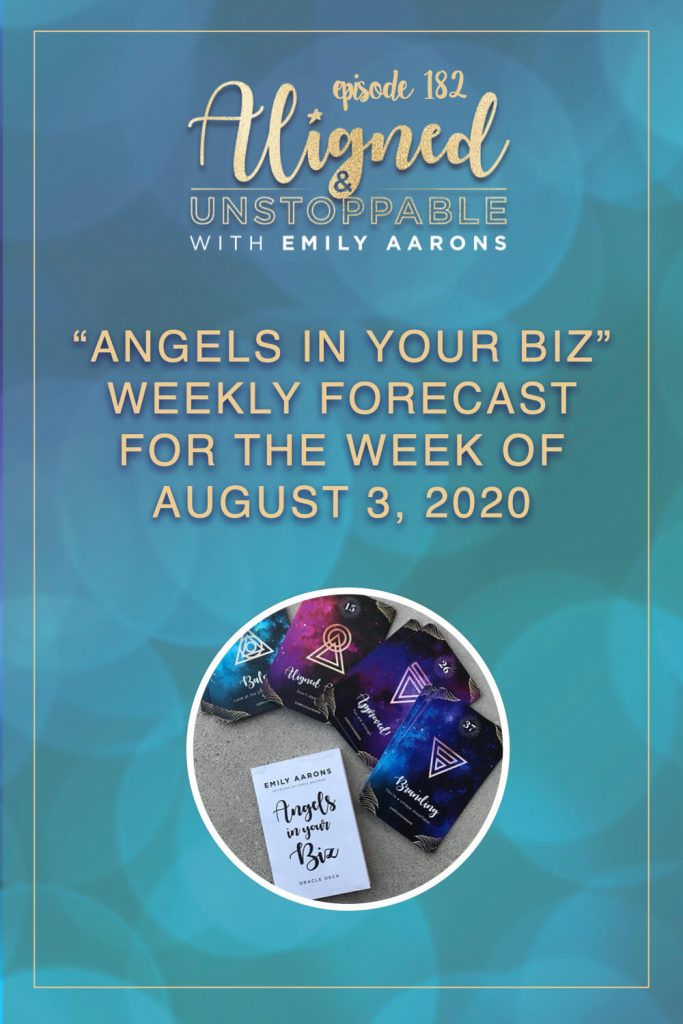 AUGUST 3 ENERGY FORECAST:
38. Clear Your Energy: Stop, drop and realign with your highest
Are getting too caught up in your head? Maybe you're not sure what your next steps are? Stop, drop and realign with your highest and best. Your guidance system is here; all you need to do is close your eyes, imagine you're in a beautiful white sparkly bubble, and your angels will do the rest. Breathe in deeply, let go of anything not serving you, and open up to higher levels of creativity, joy, connection, excitement, and abundance! The world needs you to be in alignment and serving at a high frequency!
17. Celebration: Share your SPARK!

Share your SPARK! Every single little micro-win must be celebrated because it breeds more of that good stuff! When you celebrate with deep gratitude in your heart, the universe gives you more to celebrate! You're in the perfect spot to shout your wins from a rooftop! Your energy is so good right now! Use your wins to attract your soulmate clients like a moth to the flame! Treat yourself to something special today; act as if it's your birthday!
3. Crystal Clear: You can BE it

If you can see it, you can BE it. There is nothing you can not have. Release control of how things should be and allow the universe to orchestrate the most incredible life full of miracles. Make sure you give thanks and celebrate all the tiny micro-wins, as the universe is showing you that it's all happening with little energetic breadcrumbs. Don't take them for granted – it's all happening! Take a look around and find evidence of it working!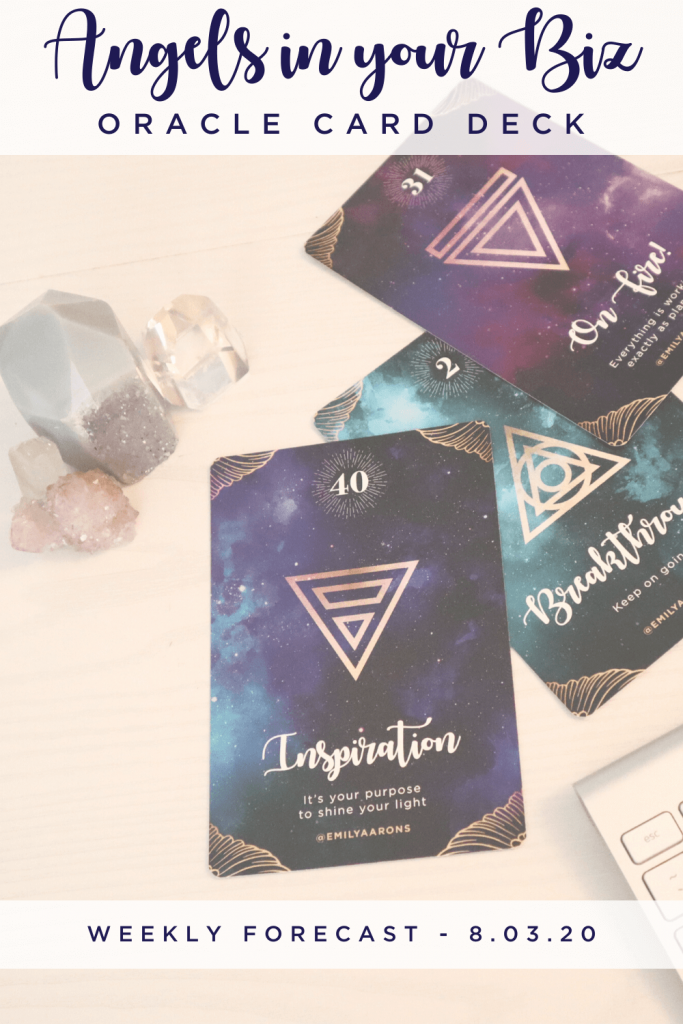 Listen on: 
> > THANKS FOR LISTENING! GET MY FREE ABUNDANCE MEDITATION HERE!
Ready to dive deeper? Join the Mastery & Ascension membership to learn the spiritual tools to break through your blocks, align with your highest self, and gain clarity to become FULLY Aligned & Unstoppable! Simply CLICK HERE to join!