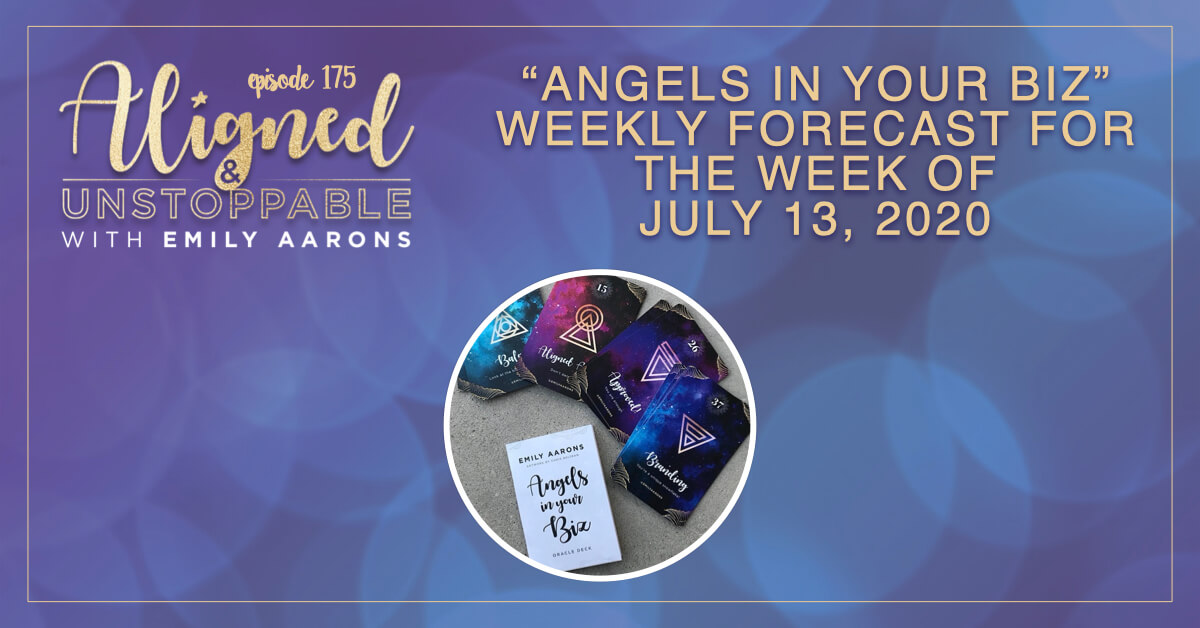 Episode 175
It's time to approach launching in a whole new way this week. Part of this work is grounding yourself into the state of ease, joy, fun…you don't have to subscribe to those old beliefs that you have to "work hard" and "hustle". I want you to launch in an easier way for you. This week is an invitation to STOP burning yourself out to grow your business.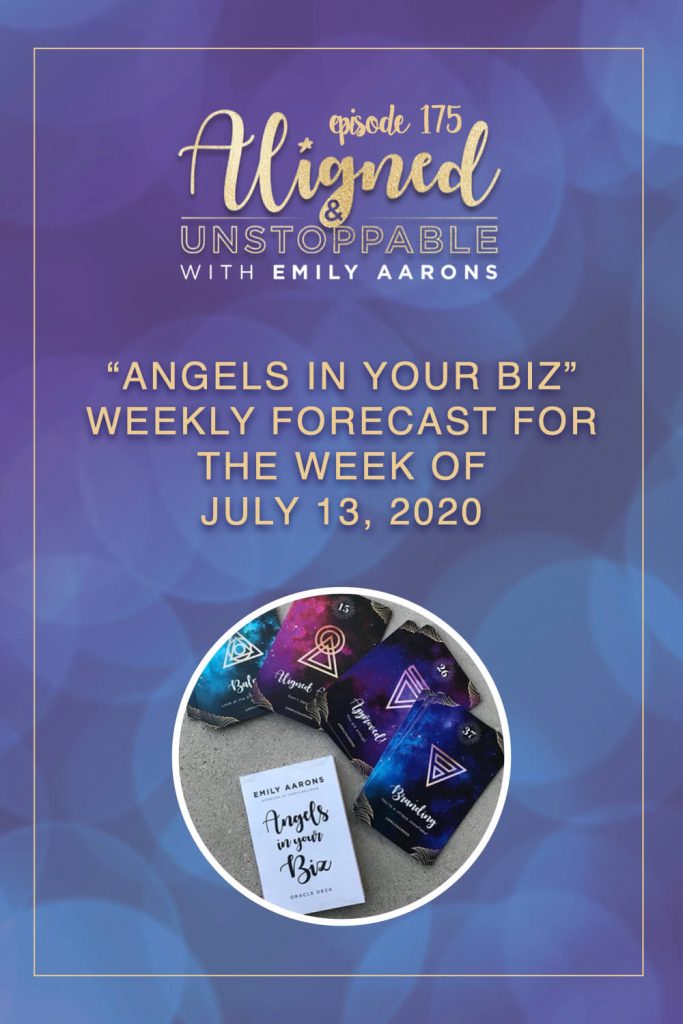 JULY 13 ENERGY FORECAST:​
29. Grounding: Refresh and reset
One of my favorite things to do every day is to get outside and appreciate nature. Living in the northeast, the weather can be very up and down, but even if it's chilly, I'll take a break from work to walk around the block or even a lap around my backyard farm just to make sure I get to enjoy the day. Another benefit of going outside is to ground and refresh my energy. What do YOU do to break up your workday and reset?
20. Launch: NOW is the time
It's time to set your dreams into motion! Quit waiting for the "right" time, NOW is the time to take action. Your angels are asking you to finally set your intention of what you desire, imagine the best possible scenario, and allow them to orchestrate everything. Take massive aligned action every day towards seeing this goal come true!
9. Plan it out: It's time to get more serious

If you've been winging it, it's time to get a little bit more serious. You're ready for a whole new level to come in, and you're blocking it by not planning for your success. Take a few minutes and consider, "What's the BEST possible outcome for this?" Maybe you just want to grow your list or following, but perhaps you're about to open up for WAY more income, soulmate clients, or support. What are you afraid of? Close your eyes and let your guides illuminate your path.
Look a little deeper…is there a place deep within you that's afraid of success? Is there something that's secretly sabotaging your audacious dreams? Hand this over to your angels and allow yourself to be successful.
Aligned & Unstoppable Podcast is also available on iTunes, Spotify, Stitcher, and Google Music.
> > THANKS FOR LISTENING! GET MY FREE ABUNDANCE MEDITATION HERE!
Ready to dive deeper? Join the Mastery & Ascension membership to learn the spiritual tools to break through your blocks, align with your highest self, and gain clarity to become FULLY Aligned & Unstoppable! Simply CLICK HERE to join!