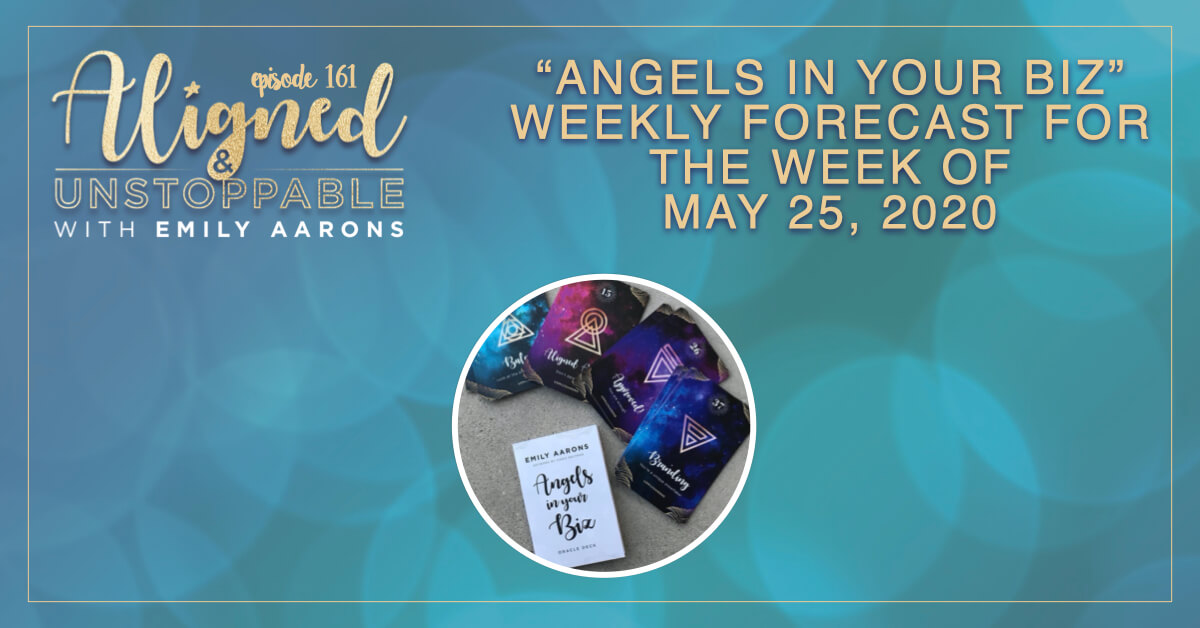 Episode 161
Happy Monday, May 25th Lightworker,
This week is SO GOOD! I usually pull 3 cards but this week you got a 4th card!
The message is all about tapping into your vision for your best life and allowing your angels to help give you the next best steps.
You can search for "Aligned & Unstoppable Podcast" and download the episodes on iTunes, Spotify, Stitcher, Google Music,  and IGTV. Watch us on Facebook anytime.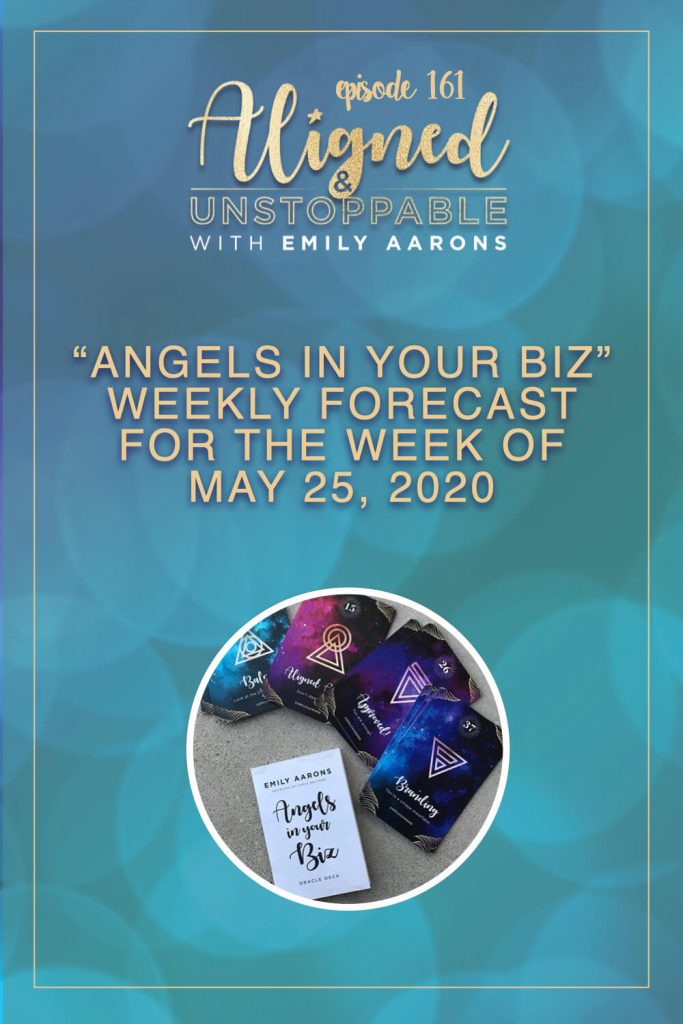 MAY 25 ENERGY FORECAST:​
14. Visualize: See it. Be it.
Don't phone it in! If you can't visualize your best life ever, get someone to help prompt you. Who do you admire or look up to? What brands catch your eye? What celebrities do you follow? What you see in them is a reflection of what's possible for you too. If you can see it, it's already yours. Angels are standing by waiting to deliver all your heart's desires right now and every day after. Be clear with what you want and know you're worth it. Your mind wants to help you get it sooner than later, but don't be impatient! The universe is conspiring to help you. What if that wish were coming true today? How would you act in response? Show gratitude for that vision already happening and for every single day that you're aligning to it.
33. Pivot: Tune in to what FEELS good
Something feels off. You don't need to throw away all of your work but I'd seriously consider shifting so you don't feel like you're "pushing" so hard. Your business doesn't have to be a labor of love; it can be easy. Maybe it's time to look at the story "I have to work hard to make money." Did you catch yourself? This could be a lovely place to journal what FEELS good and what feels heavy in your work. Give yourself permission to let go of what doesn't feel light and easy.
39. Guardian Angels: Infinite support is here

You've been working so hard! When you pull this card, 100 guardian angels appear around. Allow them to alleviate your anxiety, worry, doubt, and stress. Take a deep breath and know that you're taken care of today and every day. Even though they're invisible, your guardian angels are always here to surround you and infuse you with unconditional love.
15. Aligned Action (Bonus card!): Don't delay, act.

Has fear been tripping you up lately? Worried about your next steps? It's time to get out of your head and into your heart. You, my dear, are energy and so is everything around you. If you choose to disconnect from that flow all around you and within you, you're cutting yourself off from the flow. God/the Universe is sending you messages and signs every single day, and if you keep trying to make sense of them, you're missing the whole point. The messages are coming to YOU, not someone else, and if you continue to ignore them or overthink them to death, the universe will simply stop sending them. Get that intuitive hit or nudge and TAKE ACTION! Do something with it, for goodness sake! Your angels are trying to be direct with you. You're not a victim, you're a powerhouse, so start taking action like one!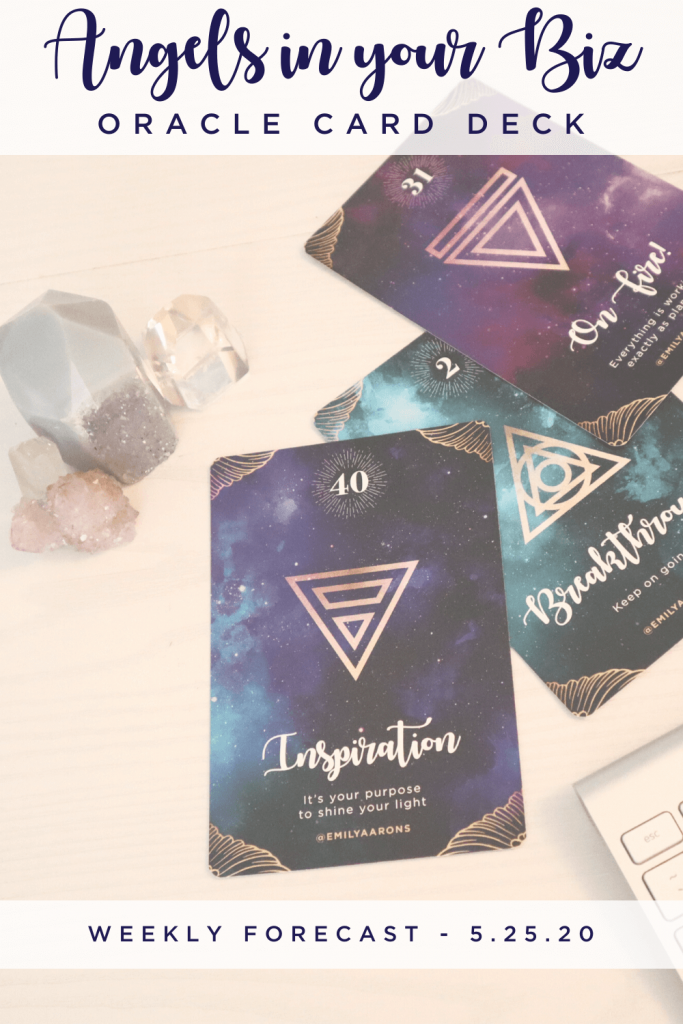 > > THANKS FOR LISTENING! GET MY FREE ABUNDANCE MEDITATION HERE!
Ready to dive deeper? Join the Mastery & Ascension membership to learn the spiritual tools to break through your blocks, align with your highest self, and gain clarity to become FULLY Aligned & Unstoppable! Simply CLICK HERE to join!