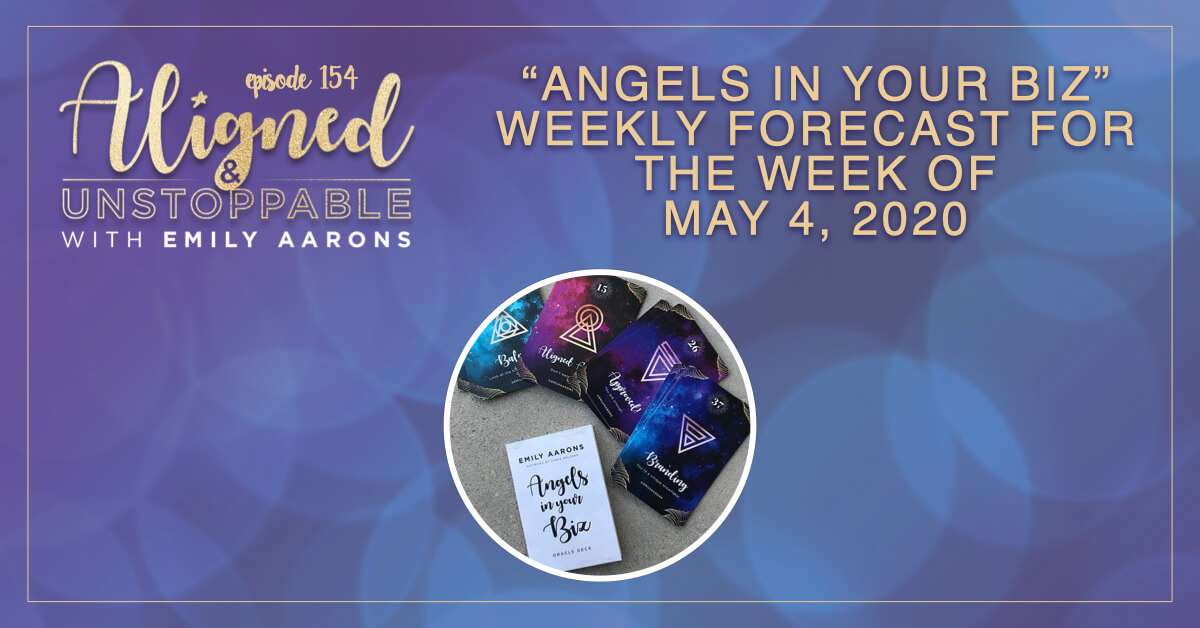 Episode 154
Happy Monday, May 4th Lightworker,
I'm so excited about this week's forecast and how CRAZY aligned it is for us as we re-open Intuition Week!
You can search for "Aligned & Unstoppable Podcast" and download the episodes on iTunes, Spotify, Stitcher, and Google Music. Watch us on IGTV and Facebook anytime.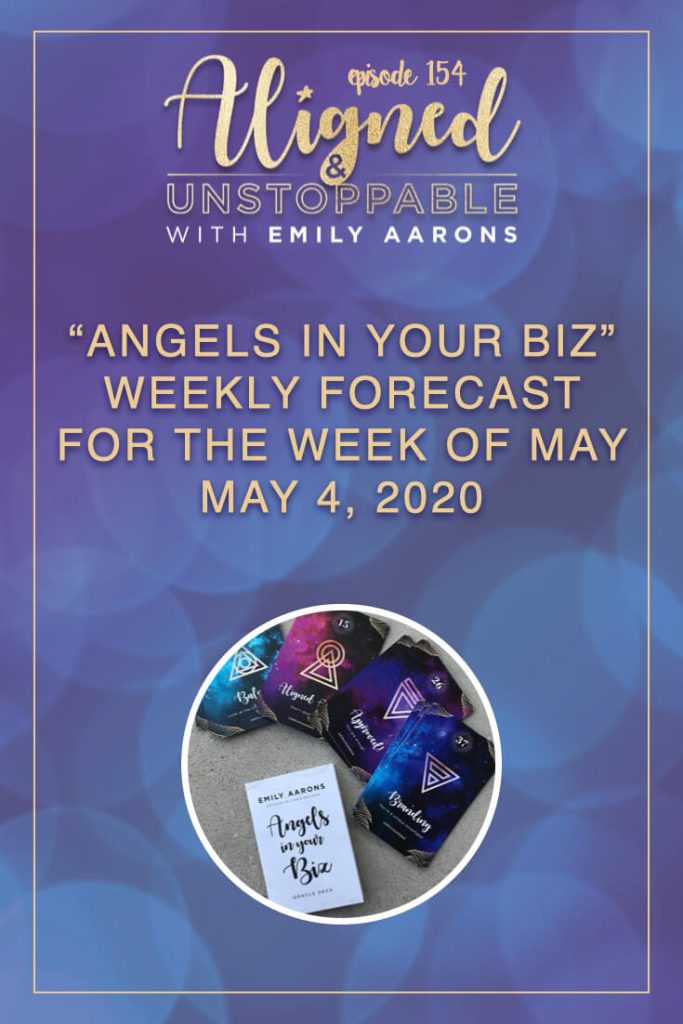 MAY 4 ENERGY FORECAST:​
​21. Manifestation: You are a manifesting machine
You're literally a manifesting machine. Your thoughts are electric, and your body is magnetic. When your thoughts and feelings align, you can manifest instantly. Forget "realistic" or "timing"; you're the one with the power. Today is the day to proclaim what you desire and by when. Release any stories around your wants and repeat this mantra: "The more I say yes to my desires, the more the Universe says yes to me." Start small with a quarter, then a parking spot, then go wild; you deserve it!
13. Simplify: "How can this be easy and fun?"
Ease is not a 4-letter swear word! You might be in a little pickle, friend. Please close your eyes and simply ask, "how can this be easy, how can this be fun?" What comes up for you? Frequently, we think we HAVE TO launch a certain way, but just because that's the norm, doesn't mean that's the only way. You deserve for things to be easier, but you must choose ease daily. Struggle is a choice as much as ease is a choice. Nothing is happening TO you, it's all happening THROUGH you. If you think life/work/family is hard, it's time to shift your story. Enjoy this moment, invite more well being into your day, and so be it!
35. Support: Your angels are here for you now and forever

Do you feel supported in your business? Your angels are reminding you that THEY are here now and forever as your invisible support system. When times get tough, and you feel alone, they will always be here for you. If business was easy, everyone would be doing it! There may be underlying worries or doubts inside of you today, but please let them go. You have nothing to be fearful of. As soon as you get those doubting thoughts, please hand them over to your angels and open up your mind to healthy and abundant thoughts instead. What's the BEST outcome for your situation? Focus on that and seek business friends who believe in you to keep you accountable. You've got this!
> > THANKS FOR LISTENING! GET MY FREE ABUNDANCE MEDITATION HERE!
Ready to dive deeper? Join the Mastery & Ascension membership to learn the spiritual tools to break through your blocks, align with your highest self, and gain clarity to become FULLY Aligned & Unstoppable! Simply CLICK HERE to join!