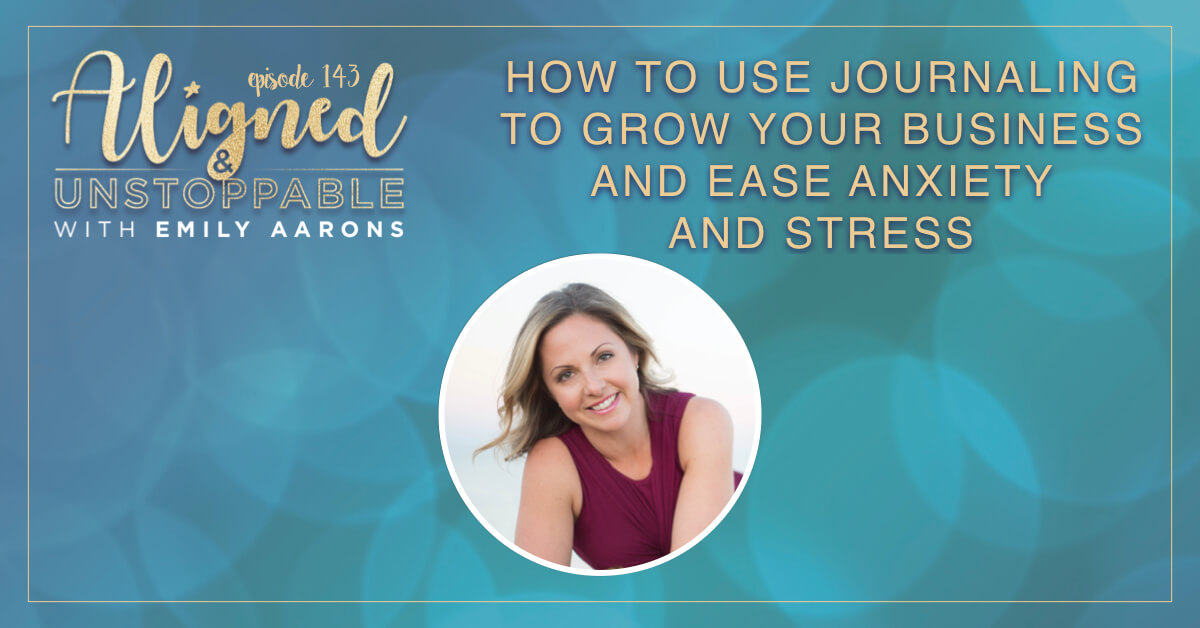 Episode 143
In this episode, you will learn how to use journaling to grow your business and at the same time ease your anxiety and stress.
In the past, I used to journal just to process my feelings when I would get really upset about something or I would just feel like I needed to talk to somebody.
But more recently, I started to use journaling as a tool in my business and I actually created a journal, The Aligned and Unstoppable Journal that I designed to use as a companion of the oracle deck card.
Journaling can be very helpful if you use it to ease anxiety and stress but it can also very powerful if you use it in your business.
In today's episode, I am going to take you behind the scenes of the journaling process that I use so that you learn how to use journaling to grow your business.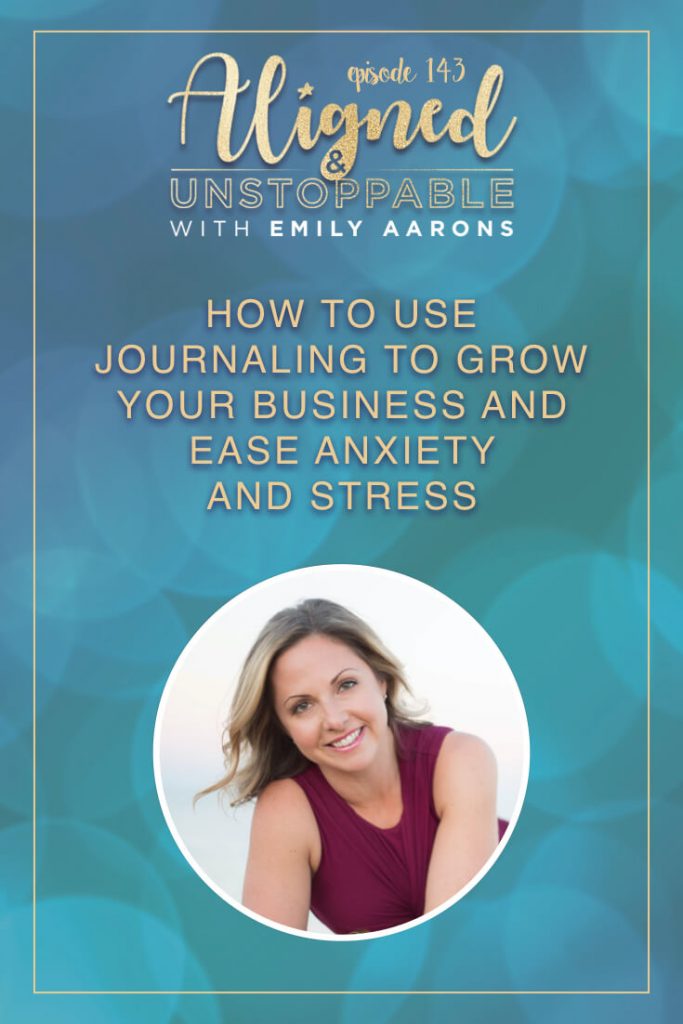 Highlights you won't want to miss:
Why you should use journaling not just to process your feelings and emotions, but also as a tool for your business.
How to use the Aligned and Unstoppable Journal as a companion of the Oracle deck.
How to use the Oracle deck to help you get started by asking a question.
The commitment card: Understanding what commitment really means and how to step out of fear and into faith.
The network and connect card: What does network and connect with others mean and how to step up and reinvent yourself.
The over-thinking card: Why you need to stop over-thinking by getting out your head and into your heart.
How to use the oracle cards in the journaling process.
Why adding a layer of gratitude to your journaling routine allows you to tap into different energy.
Shareable Quotes:
"I say this all the time, this or something better." – Emily Aarons
"I just feel like this is an opportunity for me to step up and serve for me to be the rock and the lighthouse at the same time." – Emily Aarons
"If you're thinking and thinking and thinking and thinking, you're not actually helping anybody, you're just kind of perpetually spinning your wheels." – Emily Aarons
"Gratitude is like spraying a fire extinguisher on a flame, it just puts out the fires." – Emily Aarons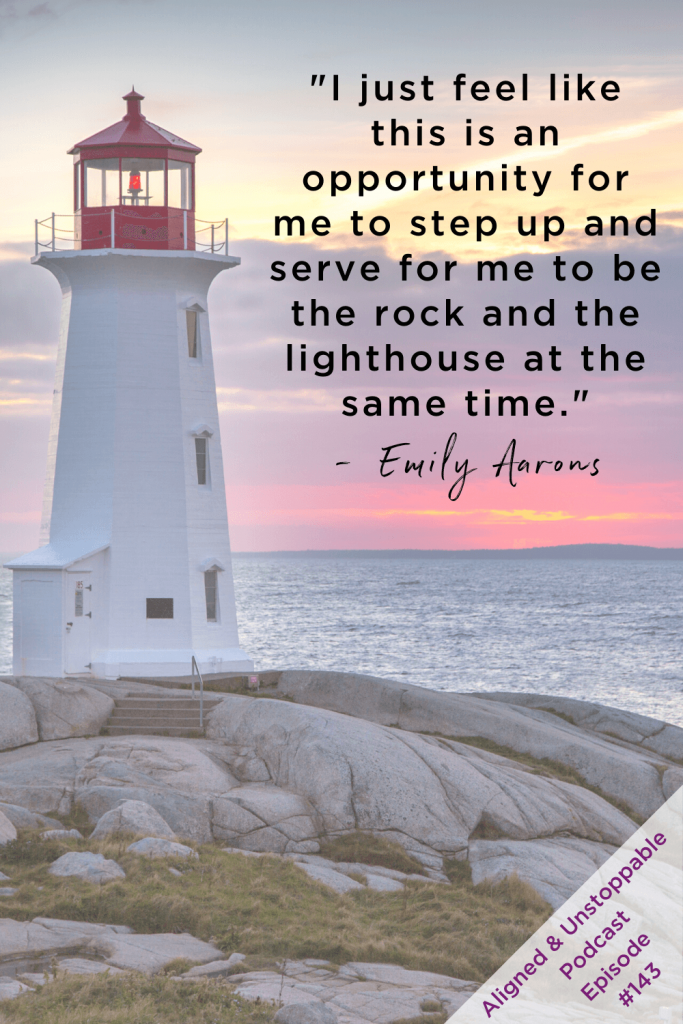 Resources to Take You Deeper:
BMS – for guidance in running an online business
Watch the replay of my Facebook Live about Coronavirus and the astrology now with Kim Woods
> > THANKS FOR LISTENING! GET MY FREE ABUNDANCE MEDITATION HERE!
Ready to dive deeper? Join the Mastery & Ascension membership to learn the spiritual tools to break through your blocks, align with your highest self, and gain clarity to become FULLY Aligned & Unstoppable! Simply CLICK HERE to join!