Creating A Better Relationship With Time And Living On Purpose with Tanya Dalton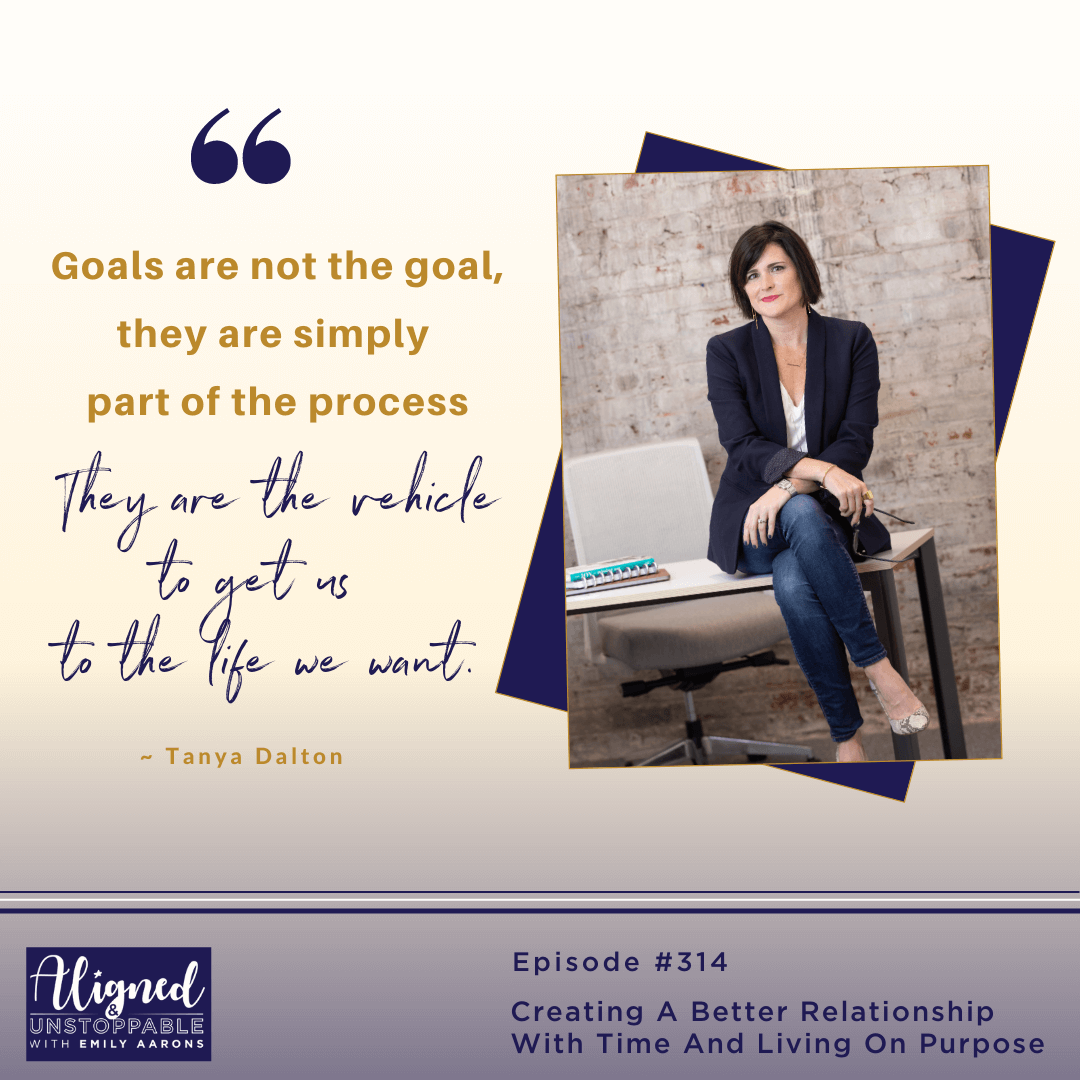 If you're ready to have a fuller life just by using your time more intentionally – I have just the guest for you!
Tanya Dalton, Author of "The Joy of Missing Out" and her new book "On Purpose", is here to discuss goal setting, time management, and how to create a profitable business without draining yourself in the process.
We often want to say, "I don't have time for that!" but Tanya is going to challenge that notion and ask you to consider choosing how you spend your time and making it count.
Creating a better relationship with time is the key to working less and getting better results.
Highlights you won't want to miss:
[4.25] How "JOMO" helped me secure a shorter workday.
[7.49] Surrendering and allowing in your life and business.
[8.08] The epiphany that goals are the vehicle to get us to the life we want.
[11.10] We are not victims of time, we are in charge of our time.
[14.01] How distractions can actually be nurturing for your soul.
[16.42] Scheduling in JOY.
[24.10] Choosing what your brain filters for – a game changer!
[35.54] What to do when you feel like you're off your path.
[44.25] The biggest mistake a lot of newer entrepreneurs make.
Resources to take you deeper:
Action Steps To Align Your Biz:
I hope this episode has inspired you to reconsider your relationship with time. How you use it, how much you have, and how you can be intentional with it. What will you do now with this insight? Now go implement it!
Please consider subscribing to this podcast and leaving an honest review on iTunes. Your ratings and reviews really help and I read each one.
You can also listen on:
About Tanya

Tanya Dalton is a best-selling author, speaker, and nationally recognized productivity expert. Tanya serves as a growth strategist for female leaders. Her highly anticipated second book, On Purpose: The Busy Woman's Guide to an Extraordinary Life of Meaning and Success, will be on sale wherever books are sold on October 26, 2021. In addition to having her first book, The Joy of Missing Out, being named one of the Top 10 Business Books of the year by Fortune Magazine.
You can find her here:
Love this episode? Tune into the next one!