Redefining Your Worth in the Healing and Coaching Industry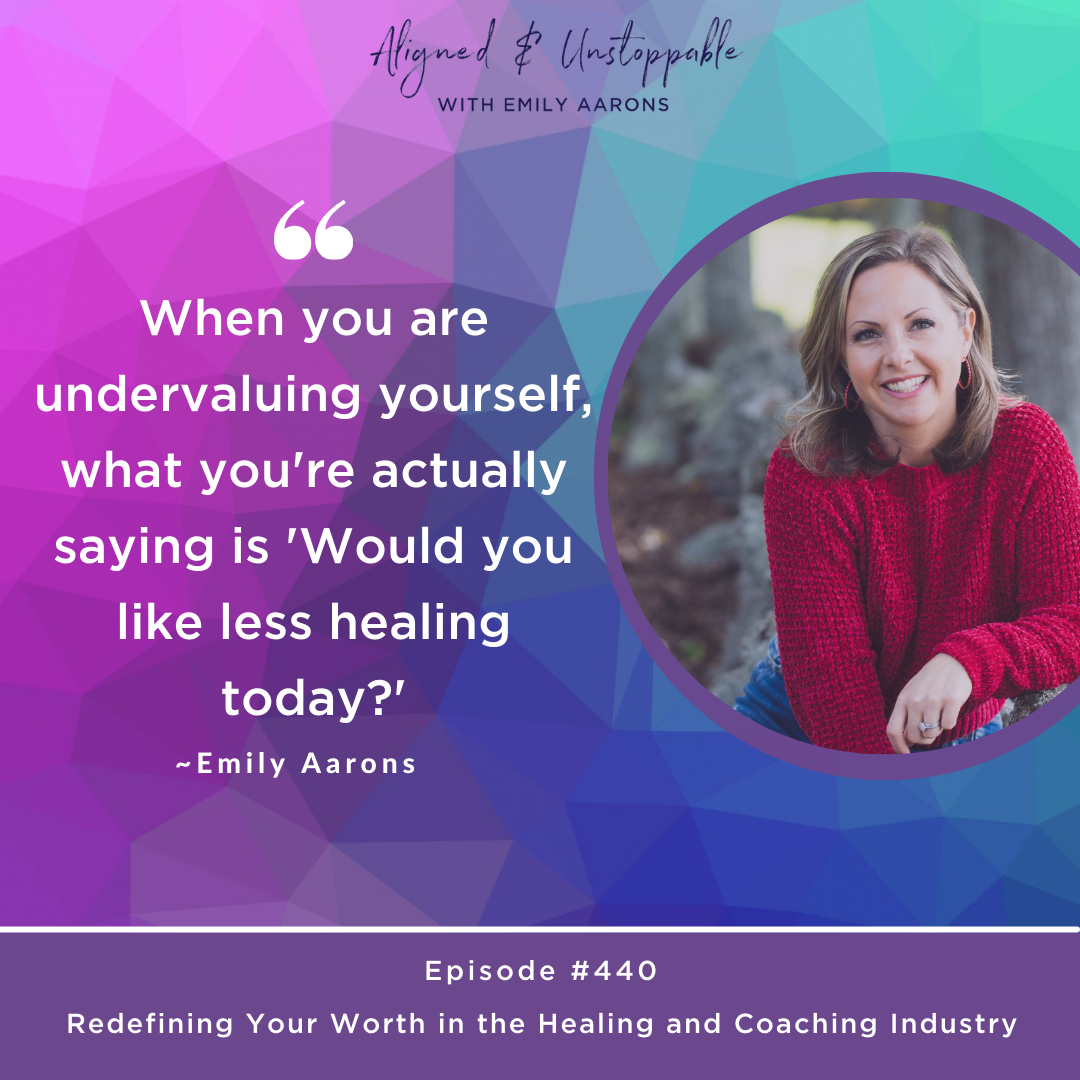 Ever wondered why your healing or coaching practice isn't as profitable as you'd like? Feel like you're undervaluing your services?
In this power-packed episode, I talk about the common misconceptions and toxic beliefs that prevent coaches, healers and conscious entrepreneurs from turning their passion into profit. I unpack three common statements heard in the healing industry and talk about where they come from, challenge their validity, and offer ways to overcome them.
I also get into the importance of energy exchange, including (and especially!) financial in the transformation process and how undervaluing your services can dilute the healing transformation you provide.
This is SUPER important for anyone ready to elevate their healing or coaching practice and start taking their business and themselves seriously. Tune in and break free from those constraints holding you back!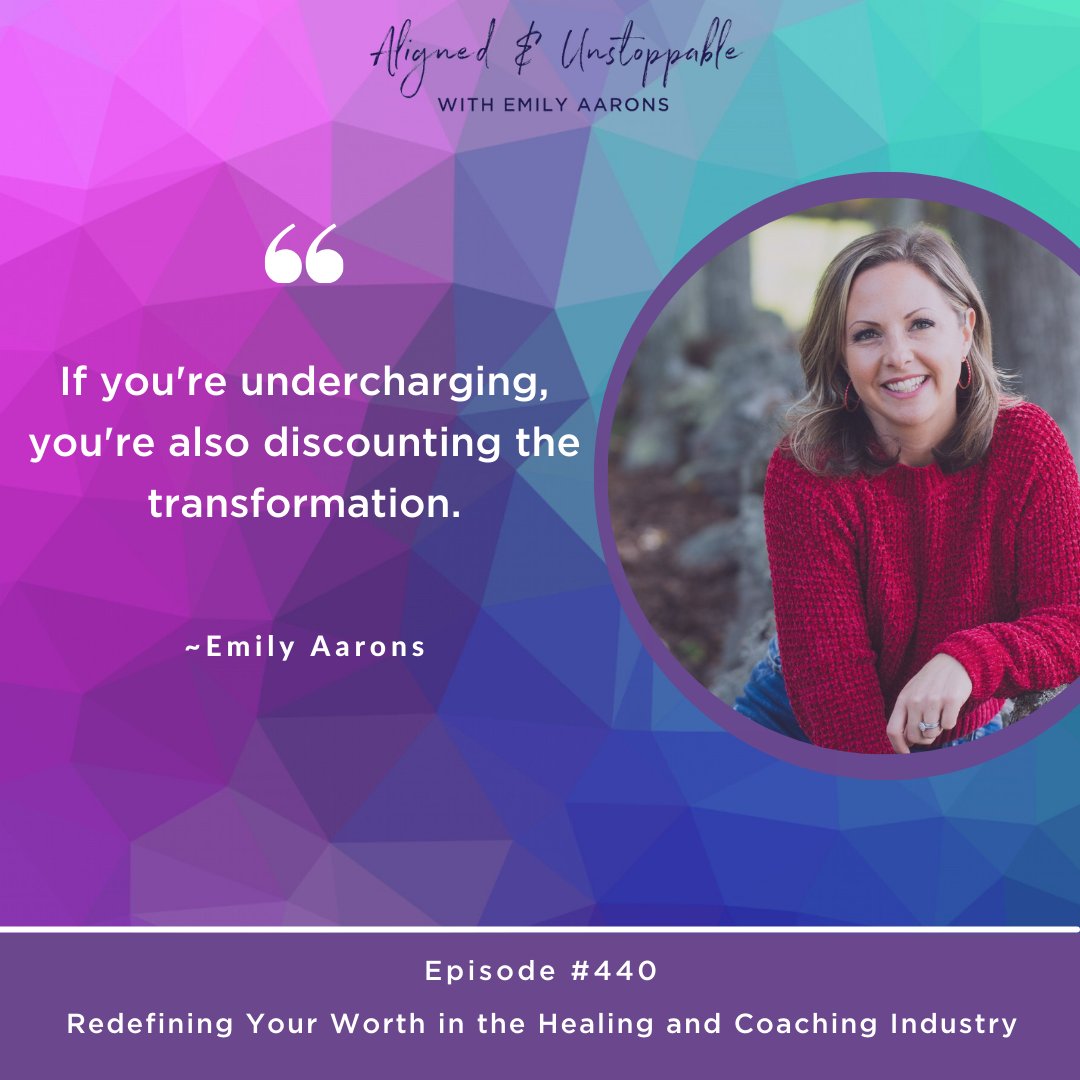 Breaking Up With Broke Free Training! 
If you're ready to step into more WEALTH as you make an impact helping others, come to my FREE training called "BREAKING UP WITH BROKE!"
This FREE Training is now happening on Tuesday, November 14th at 1 pm est.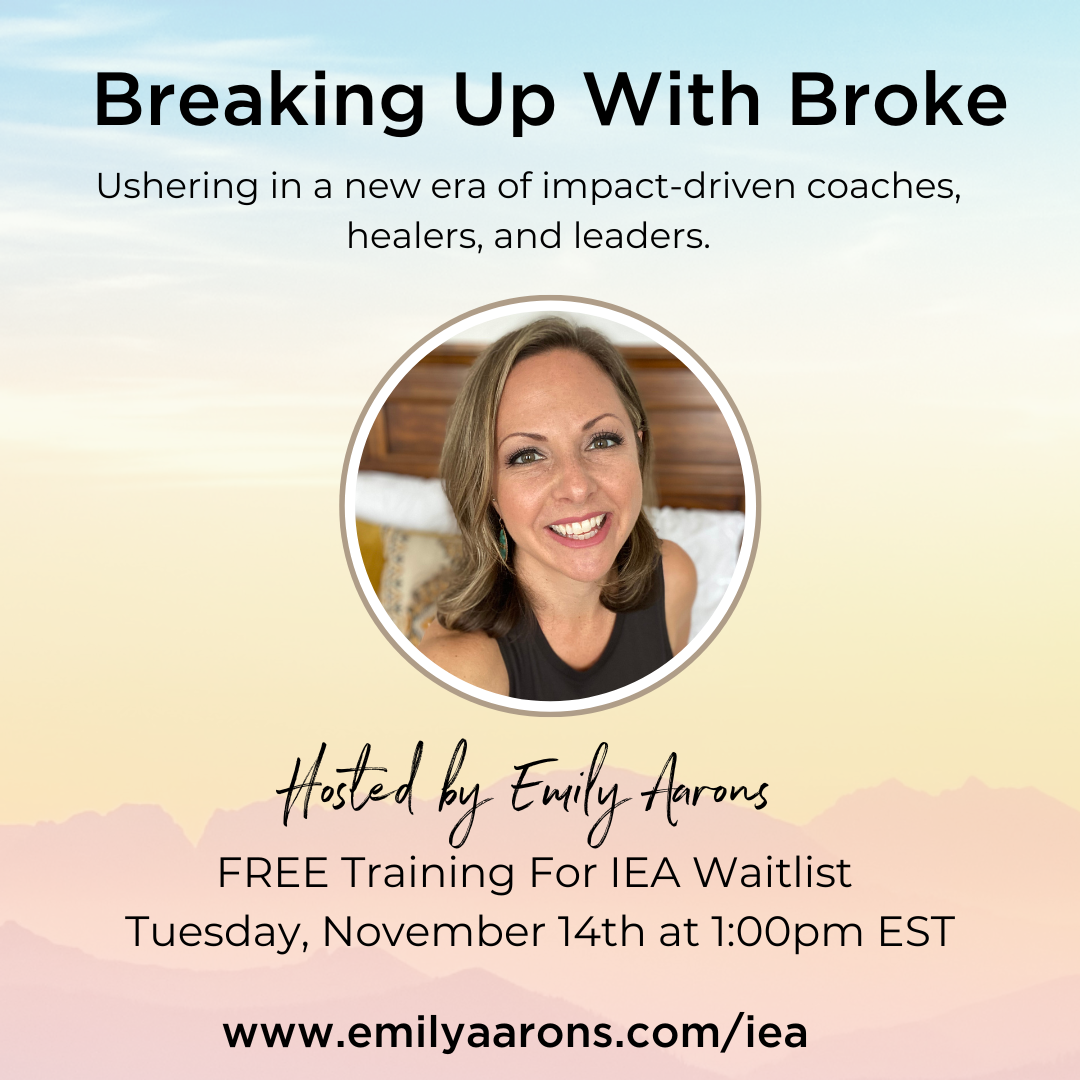 About Emily
Emily Aarons is a highly sought-after intuitive healer and business coach for coaches, healers, and leaders. She's best known for clearing the energy to guide her clients out of survival mode and unlocking alignment, abundance, and exponential growth in their business. With over two decades of experience, Emily has honed her healing skills to create the first and only energy-based certification with a profit guarantee; the Integrated Energy Alignment training.
Get connected with Emily…
Love this episode? Tune into the next one!

Please consider subscribing to this podcast and leaving an honest review. Your ratings and reviews really help and I read each one.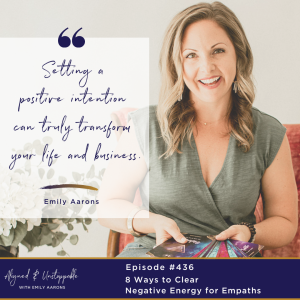 8 Ways to Clear Negative Energy for Empaths 8 Ways to Clear Negative Energy for Empaths 8 Ways to Clear Negative Energy for Empaths It's that time again when I bring you a brand-new episode of the Aligned and Unstoppable podcast. This week, we're delving into a...
What listeners are saying about the podcast…