Angels in Your Biz Card Reading
for the month of May 2023!
Week of May 29th – June 4th
More ways to get connected…
Listen to the Aligned & Unstoppable Podcast!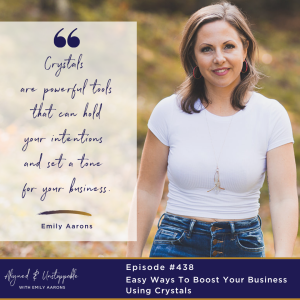 Easy Ways To Boost Your Business Using CrystalsUnlock the mystique of crystals and bedazzle your business with the unique energy they provide! This special episode promises to teach you the magic of incorporating crystals like Selenite, Smoky Quartz, and Fluorite into...