Angels in Your Biz Weekly Forecast March 1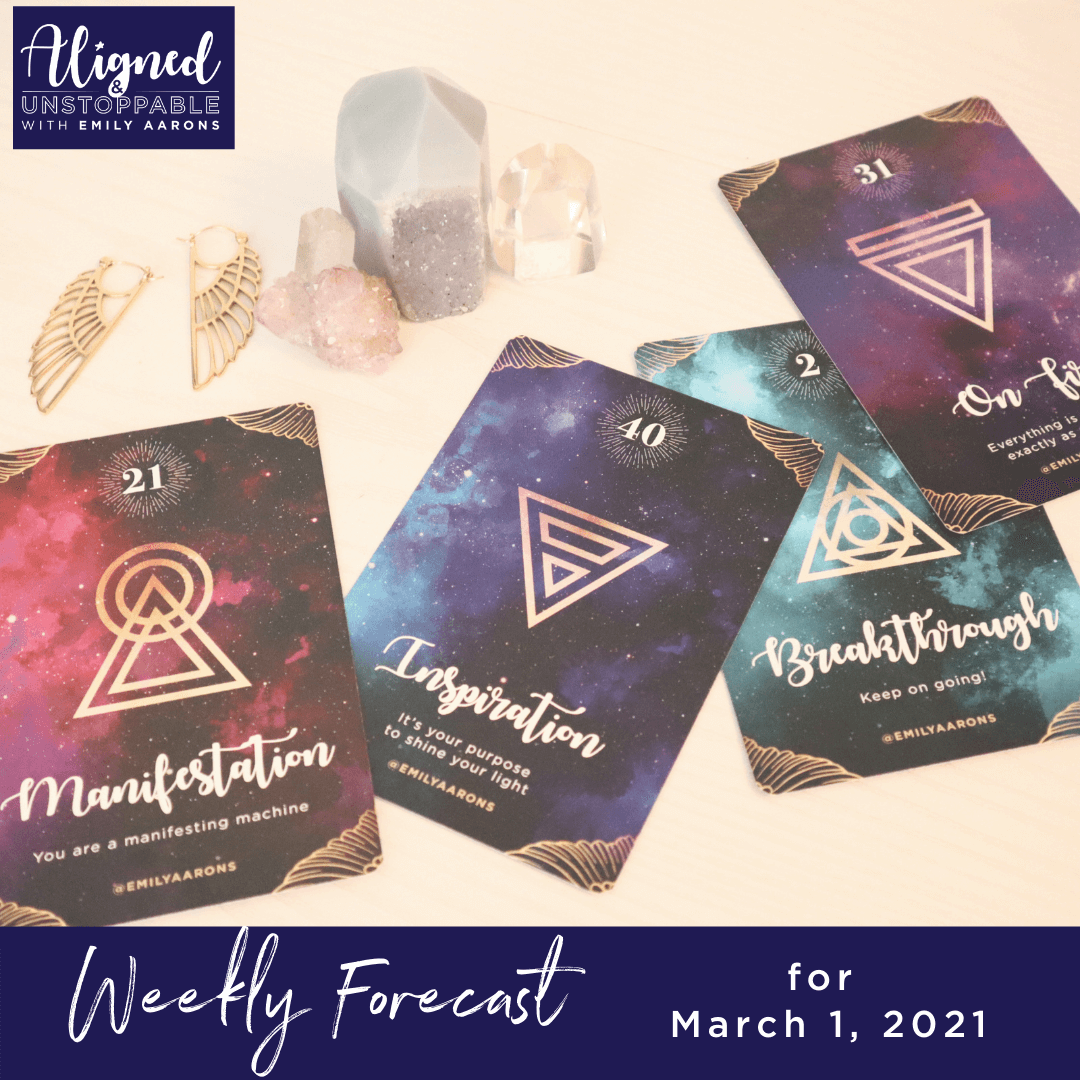 Episode 242
This week your angels are really asking for you to stop, drop, and realign! Get out and ground.
March 1 Energy Forecast:
29. Grounding: Refresh and reset
One of my favorite things to do every day is to get outside and appreciate nature. Living in the northeast, the weather can be very up and down, but even if it's chilly, I'll take a break from work to walk around the block or even a lap around my backyard farm just to make sure I get to enjoy the day. Another benefit of going outside is to ground and refresh my energy. What do YOU do to break up your workday and reset?
1. Balance: Look at the blessings in your life
Take a moment to look around at all of the blessings in your life. Some days it may feel like "too much" to take but what if that were just a story you told yourself so you could take a break? There are always sacrifices that must be made for the sake of success. Make space in your schedule for play, love, friendships, silence, and adventure. Work will always be there, but it's time to fill your cup too.
5. Get Outside: Take a breather
Your angels are not mincing their words! Take a breather outside. Bundle up if you have to but you need fresh air. Sitting at a desk is amazing and I'm sure you're killing it today, but even still, you need to move your body and enjoy the day. Extra credit if you go for a walk by the ocean, in the woods, or just visit your favorite place. Once you get there your angels are going to dump inspiration into you, so get ready to receive!
Love this episode? Tune into the next one!