It's not only about making money it's about bettering your self. It's about working on your mind, body, and soul. It's also women empowering women. Which I think is so incredible. I love the connections I made.
– Kris Keidel
The support of everyone in the group has become a huge part of this program. At any point I feel I am stuck on something or need advice I know that there's a whole group of women who are willing to help. It's a special feeling, and one of my favorite parts of the program so far.
– Sarah Fellah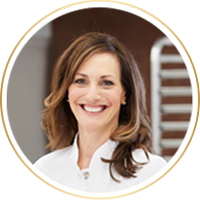 I am free to follow my dreams.
I feel like this program has been about self care and compassion, trust, acceptance, and releasing that which no longer serves me so that I can move forward with ease and confidence. It's healing and nurturing my soul so that I am free to follow my dreams. I really didn't know what I was getting into when I signed up for this program, and I'm so happy I stayed with it. I literally didn't understand what it was going to offer me, or how much I actually needed this spiritual support in order to truly grow and be successful.
– Karen Collins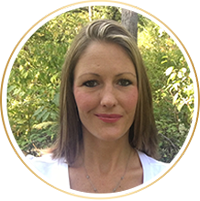 I feel so comfortable and connected to this group.
The support and sisterhood that has been built within this program is stronger then I ever imagined possible. I have never met any of these women, including Emily in person before, yet I feel so comfortable and connected to them. The collaborative vibration of the group keeps me feeling high and continuously growing. There aren't many friends who are comfortable talking about money and income with each other either so it's very comforting to encourage everyones financial success along with their emotional success, too.
– Jenn Wood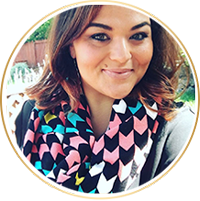 I now realize how easy business can be!
Emily's mentorship has made me realize how easy business can be when I do the work; meditate, practice self love, plan and take action to get aligned with my best self. There's no way I'd be where I am in my business without having been a part of the Phoenix Mentorship. In one month I recruited EIGHT women to my team! And this was the most stressful month of my life even though my family was evacuated from home for 10 days after a wildfire. I wholeheartedly believe that hitting this accomplishment and earning 3 levels of promotion, during my first three months with my company, was entirely due to being amongst Emily and the rest of our group.
– Arianna Stratford
Emily helps to clear out anything that is in our way.
I love how Emily helps us to tap into our higher self. She gives us the meditations to help bring us to a new consciousness where we can connect with our soulmate clients. She supports us in doing things in business that feel light rather than heavy. We are more in the flow of receiving when we run our business this way. She encourages us to do what is right for our business, rather than looking at what others do. Emily helps to clear out anything that is in our way. It's all about how she has us connect with a deep knowing of who we are and what we were brought here to do, and how to bring it into the physical world (with the support of divine intervention). The group is great for accountability and keeps us all motivated to reach our goals.
– Dr. Maggie Luther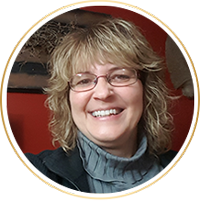 The mentorship program to me has been life changing. This program completely showed up in my life when I truly needed the guidance and support to get me headed in the right direction. I had been at a stand still for quite some time and really was not sure which direction I was to go in. The support system and guidance this program has given me was exactly what I needed to move forward.
– Deb Detweiler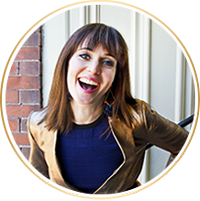 The one-on-one attention has been incredibly beneficial but the group exposure has also been really great – hearing what other people are going through and being able to help because I have experienced it too or even hearing about something pre-emotively knowing I might go through it down the line. It's all been very eye-opening.
– Helena Grant
Absolutely nail on head healing that was SO very much needed. Feeling the integration happening as I type 24 hours later.
– Laura Husson
I came into it feeling utterly at wits end not knowing where to turn in my business and after my session, I left with a clear purpose and renewed energy! I got this! Thank you!
– Aileen Crespi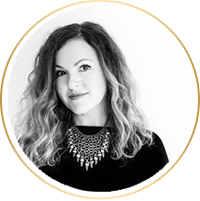 I LOVED my session with Emily. She gently navigated us to my core blocks and issues around expanding my business for 2017 and beyond. Her intuitive skills were amazing and so spot on. I loved how she listened to the words between my words to help me assess and get really clear on my specific plans: pricing, strategy and products to focus on. The entire session felt right on point and I am ready to book my next session.
– Elena Lipson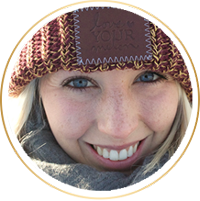 Seeing Emily today was the most AMAZING experience I've had for quite some time now. She is incredibly passionate about what she does and really and truly has a gift. Emily has opened up a new energy path I didn't believe I could do myself and I'm so thankful for it.
– Makenzie Evangelisto, Nutritional Therapist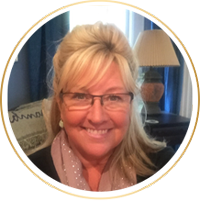 I couldn't stop smiling all day!
Emily helped me identify what was holding me back, in my personal and work life, touching on things that proved to me she has an amazing ability to really pinpoint what needs to be done, how long it will take and I felt a rush of positive energy and truly felt different by the soul book editing, my day was so energetic, couldn't stop smiling all day, fell like a huge weight was removed from my chest! Thank you so much Emily! Looking forward to the next 5 months!
– Marlene Prates, Intuitive Healer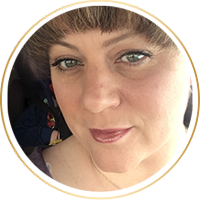 This was such a beautiful experience. My editing session with Emily was so informative and touching. I was thinking things before she would say them. I felt so aligned with Emily. The session has stayed with me all week. I'm so grateful for all the insight and gifts I received from source and my guides during the session. Thank you Emily for guiding me on this beautiful session and editing my soul-book! I can't say enough great things.
– Michelle Creasi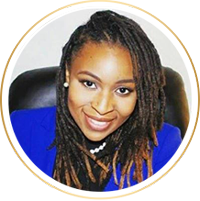 Working with Emily was amazing and life-changing. She is indeed the real deal. I had the privilege of working with her for a Soul book Session. Prior to our call I was blocked heavily, sleeping all the time and walking around with a seriously heavy weight on my shoulders. Emily was able to edit past hurts, pains and truly redirect my energy and provide healing. Emily didn't try to sell me or force me. I am a true believer in her work and recommend working with her 1 on 1. You won't regret it.
– Ahfeeyah Thomas, Author, Speaker and Success Coach for Women. CEO, Founder and Creative Director at Lady Corporate Inc.
I am still trying to find words to explain how amazing of an experience this was! It's so relieving to be able to walk away with so much clarity, inspiration, motivation and have your ideas all come together. Make sure to have a notebook to write down your notes! She also provides a copy of the recorded session which is great to compare with your notes what stands out the first time vs. the second time. Emily is so caring and detail oriented she did soul editing for my business and found a relationship block that was affecting my business and life. She edited that block to not interfere with my success in my career and my business and I cannot thank her enough. The energy I am telling you! It was amazing how all the dots connected! I was told to journal all my thoughts every morning and I have failed to do so (past 2 days) and I have had such major headaches and neck pains. Briefly checking in with Emily today and decided to go ahead and journal my thoughts and after 2 pages of notes in just 15 minutes the major headache and neck pain is gone! I highly recommend her! In fact I have 2 friends who have now booked with her! YOU ARE AMAZING EMILY!
– Vanessa Farino, Founder, Boston Executive Assistants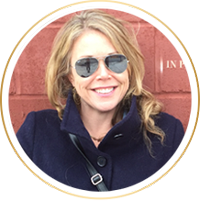 Encouraging and electrifying!
I'm sure most start out unsure of what is to happen. All I can say in this moment is POWERFUL! I was doubtful of a phone session but I felt warmth in my heart and before we even spoke of it in my belly – turned out it was my third chakra and it was a visceral reaction. Emily provided me with insights that miraculously matched dormant ideas I have had. It was encouraging and electrifying! Stay tuned world!
– Kristen Cunningham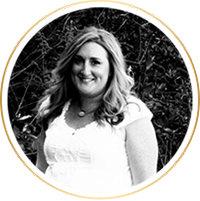 I feel refreshed and ready to move forward.
I was very intrigued and excited to try a new healing modality. I didn't know what exactly to expect from a soul editing session. I'm very happy I tried it. Emily offers a very gentle loving approach to healing. I could feel her deep connection with my soul and spirit guides. Just two days since my session, I feel a shift in consciousness and I sit in my body in a new expansive space. I feel refreshed and ready to move forward on my spiritual life path. Thank you Emily for sharing your spiritual gifts and talents with the world.
– Amy Swinarski, aka Angel Amy Angelic Channel/Intuitive Healer
A true and gifted healer!
Today I had my first Soul Book editing with Emily Aarons. She is awesome and I have seen her before for other work and thoroughly enjoyed trying a Soul Book editing session today for the first time! She is a true and gifted healer!
– Courtney Little, CN, Owner of NWHS