This is an email subscriber exclusive!
With love, goats, and gratitude, XOX Emily
Listen to the Aligned & Unstoppable Podcast!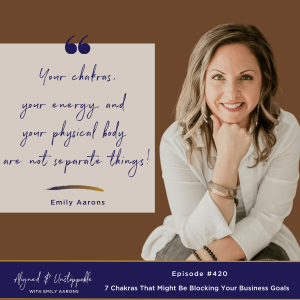 7 Chakras That Might Be Blocking Your Business Goals Are you ready to take the next step forward in keeping with your highest alignment? I hope so! Making sure your energy centers aren't blocked is helpful when you are reaching for those business goals. It's...