5 Ways To Align Your Energy To Achieve Your Business Goals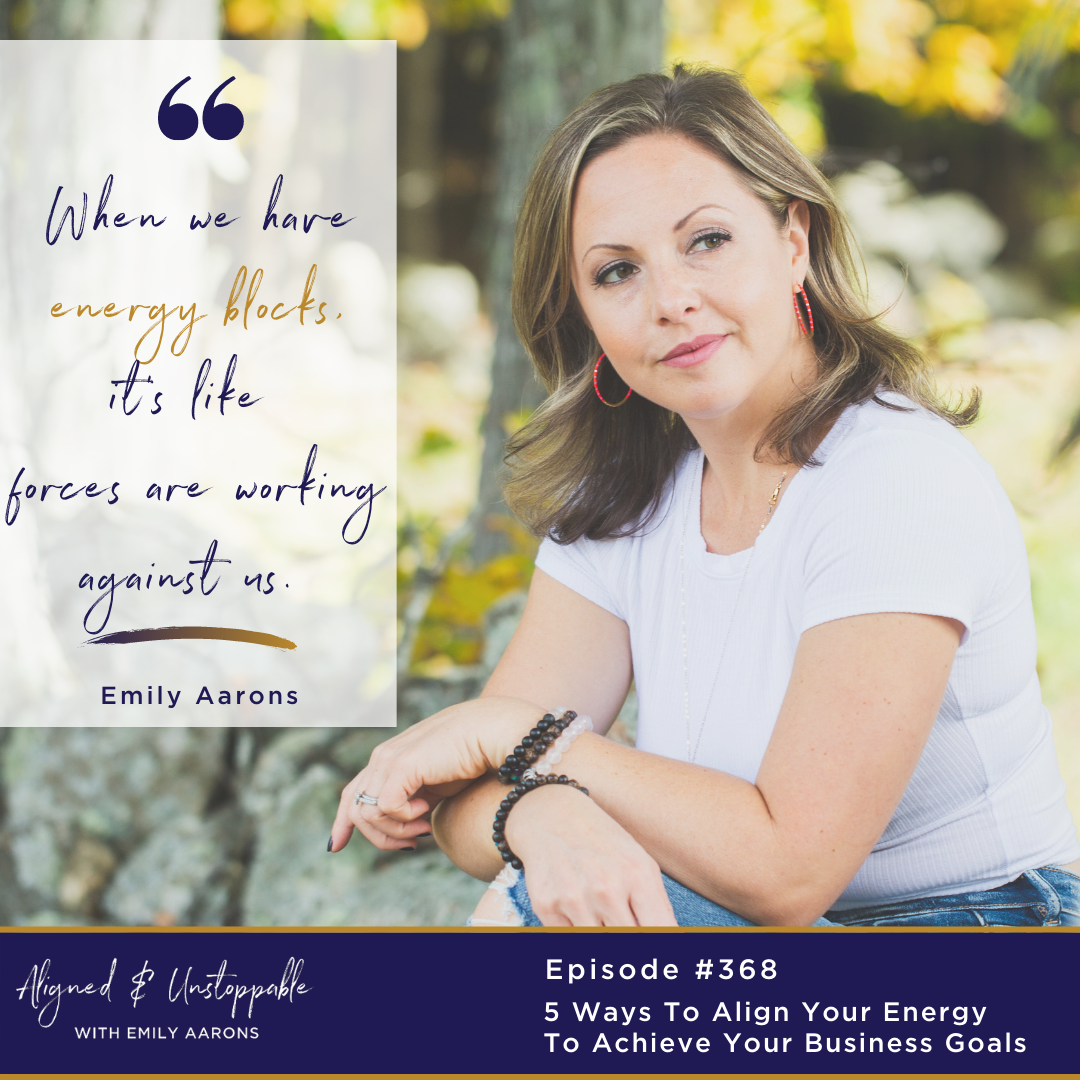 If you're stuck, if you're overwhelmed, if you're super stressed or overthinking – it's a sign that your energy is out of alignment.
When you're out of alignment it can make you feel stuck, block your business goals, and create more frustration than you know what to do with!
I'm excited to share five ways you can align your energy so that you can start to create those goals and make them happen!
Because no one needs unseen obstacles interfering with you and your magic.
Highlights you won't want to miss:
[3.58] Understanding energy alignment and what derails it.
[5.58] How do you find alignment? Or does it find you?
[7.01] When you share your idea it has a "feel" and excitement about it.
[9.01] How to boil it down into the basics of alignment in one yes or no question.
[12.08] 5 Tips if you are out of alignment to help you realign.
[17.01] A quick way to get insight when you're stuck.
[18.55] Bonus tip!
[22.60] Pivoting and 2022, what this year will bring.
Action Steps To Align Your Biz:
I encourage you to start noticing when you're out of alignment. What is making you feel stressed? Over-analyze? Procrastinate? etc. Choose one of the 5 ways to re-align from this episode and give it a try. What do you have to lose right? Let me know how it goes by tagging me in a post @emilyaarons.
About Emily
Emily Aarons is a business alignment coach who helps entrepreneurs use their intuition to grow their business.
Love this episode? Tune into the next one!

Please consider subscribing to this podcast and leaving an honest review. Your ratings and reviews really help and I read each one.