TBT Is Cord Cutting Total BS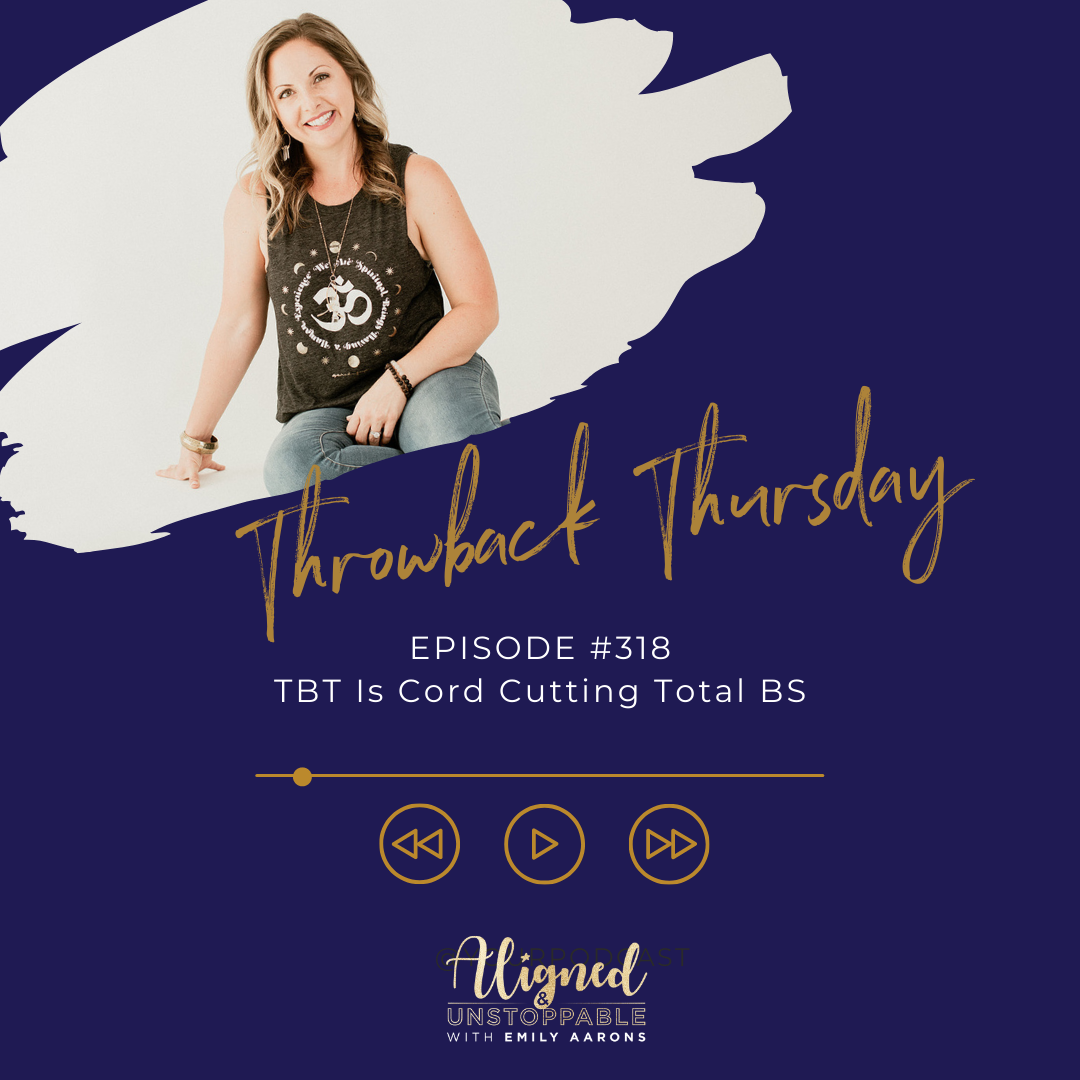 Back again with another Throwback Thursday episode, this week we're taking it back to Episode #11 where Emily shares her insight on cord-cutting.
If you are new to cord-cutting, tune in to learn more from Emily on what exactly cord-cutting is, why she feels it is deeper than just "cutting" the cords. She shares why it is important to clear cords and clear your energies from those who have hurt you deeply, or past relationships that have caused you pain.
This is a powerful episode and perfect as we are nearing the upcoming holidays so you can stay in your power and centered throughout the holiday season!
Highlights you wouldn't want to miss:
What a cord is and the sizes of them.
How cords "look"
Why it is important to clear cords and energies from those who have hurt you deeply and the past relationships that cause you pain.
How to clear the cords and eliminate the connection and relationships that are no longer serving you.
How the cords affect our energetic system
Resources to Take You Deeper:
Thanks for listening! GET MY FREE ABUNDANCE MEDITATION HERE.
Please consider subscribing to this podcast and leaving an honest review on iTunes. Your ratings and reviews really help and I read each one.
You can also listen on:
About Emily
Emily Aarons is a business alignment coach who helps entrepreneurs use their intuition to grow their business.
Love this episode? Tune into the next one!