Angels in Your Biz Weekly Forecast April 12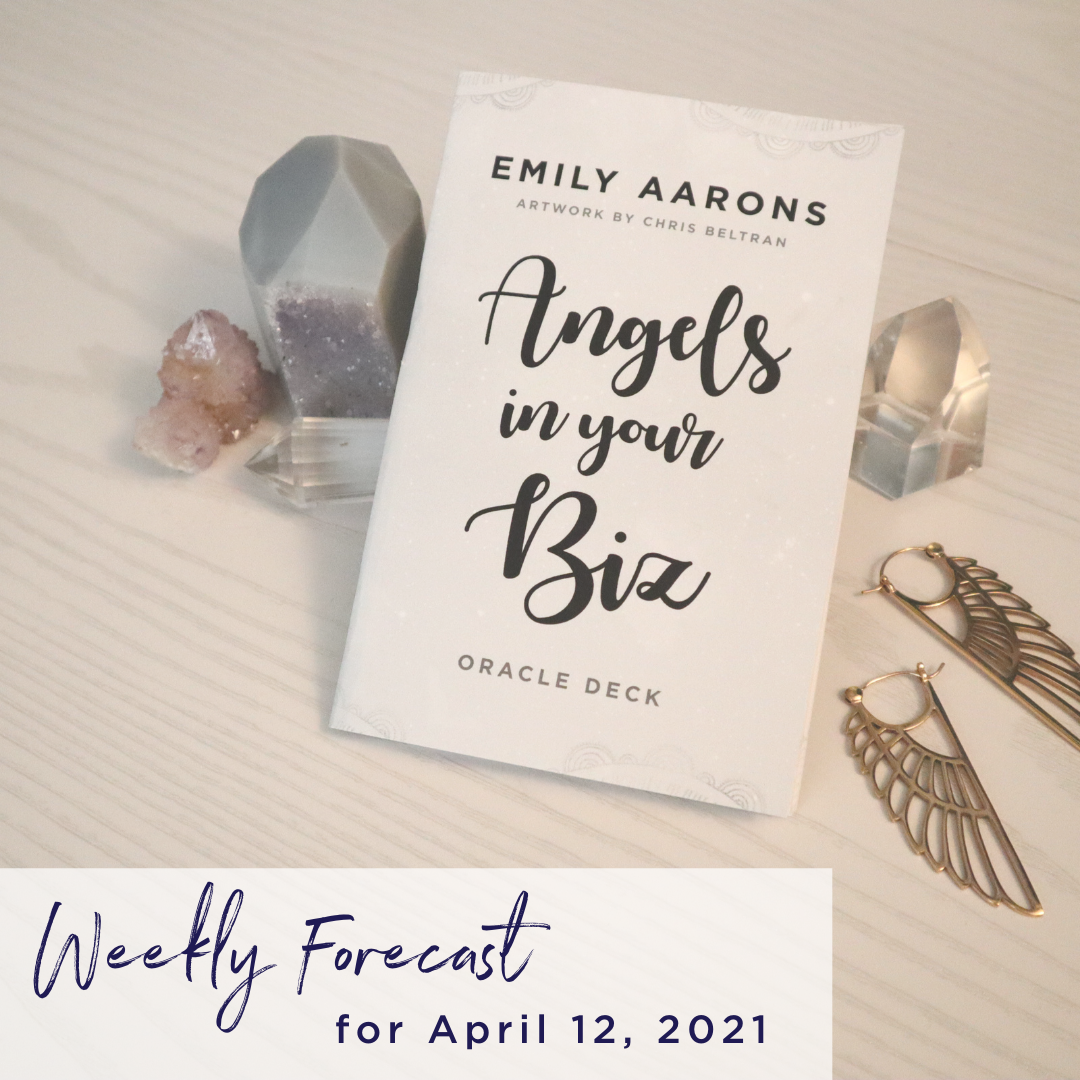 Episode 254
Your angels are here with a BIG loving hug. You're growing so fast and it's time you pause and took care of yourself.
Of course, if you'd like to improve your intuition and get into FULL alignment, you can join my Mastery & Ascension Membership! We're now open all year long! No hassle, no contracts, join and stay as long as you like!
April 12 Energy Forecast:
38. Clear Your Energy: Stop, drop and realign with your highest
Are getting too caught up in your head? Maybe you're not sure what your next steps are? Stop, drop and realign with your highest and best. Your guidance system is here; all you need to do is close your eyes, imagine you're in a beautiful white sparkly bubble, and your angels will do the rest. Breathe in deeply, let go of anything not serving you, and open up to higher levels of creativity, joy, connection, excitement, and abundance! The world needs you to be in alignment and serving at a high frequency!
​
​
24. Upleveling: Breathe deeply into your expansion
If you've been feeling a little under the weather please trust that it's simply your body's response to your massive energetic shifts. Congratulations for dreaming big, now get quiet and listen to what your body is trying to tell you! If you're not listening, it will speak louder in the form of a cold, a stomach bug, or worse! Breathe deeply into your expansion and smile knowing that you're absolutely on the verge of something BIG!
​
​
12. Self-Care: It's time to take a break
You think you're gonna hit that goal by overworking and hustling? NO. It's time to take a break. Your angels don't care if you brew a cup of tea, draw an Epsom salt bath, get a massage, or take a 10-day vacation…but you MUST STOP. The mantra for you right now is: "The more self-love I give, the more money I'll make." This is a non-negotiable! Do you get this card a lot? Think of it as a loving dope-slap from spirit. Take the hint before you get sick.
Love this episode? Tune into the next one!