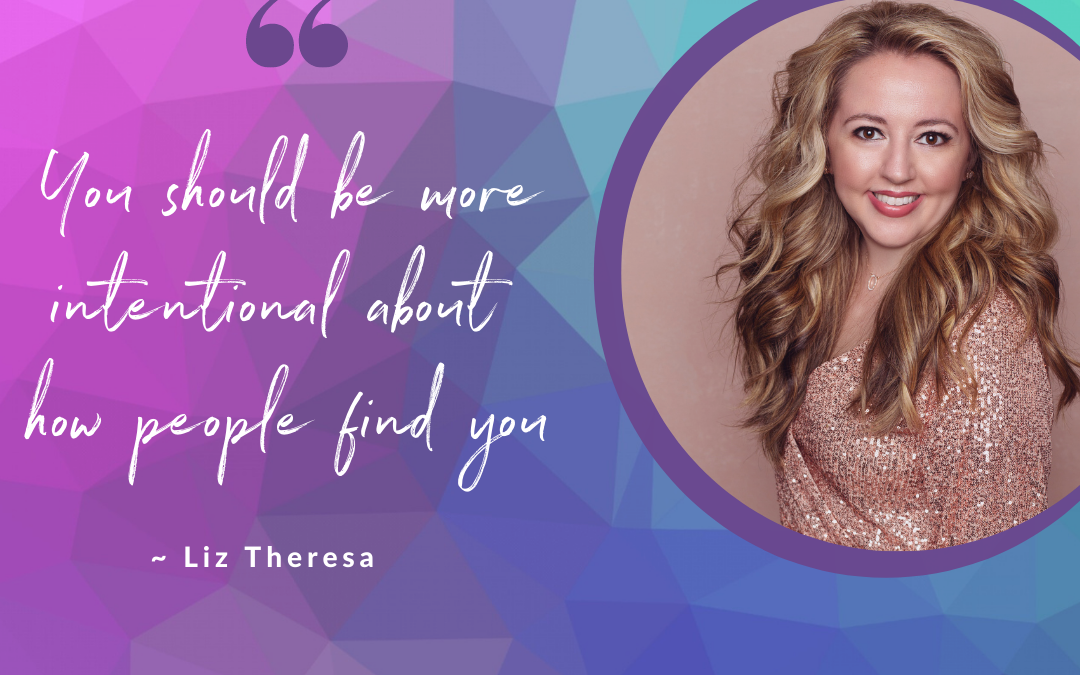 5 Tangible Examples Of What People Are Missing On Their Websites With Liz Theresa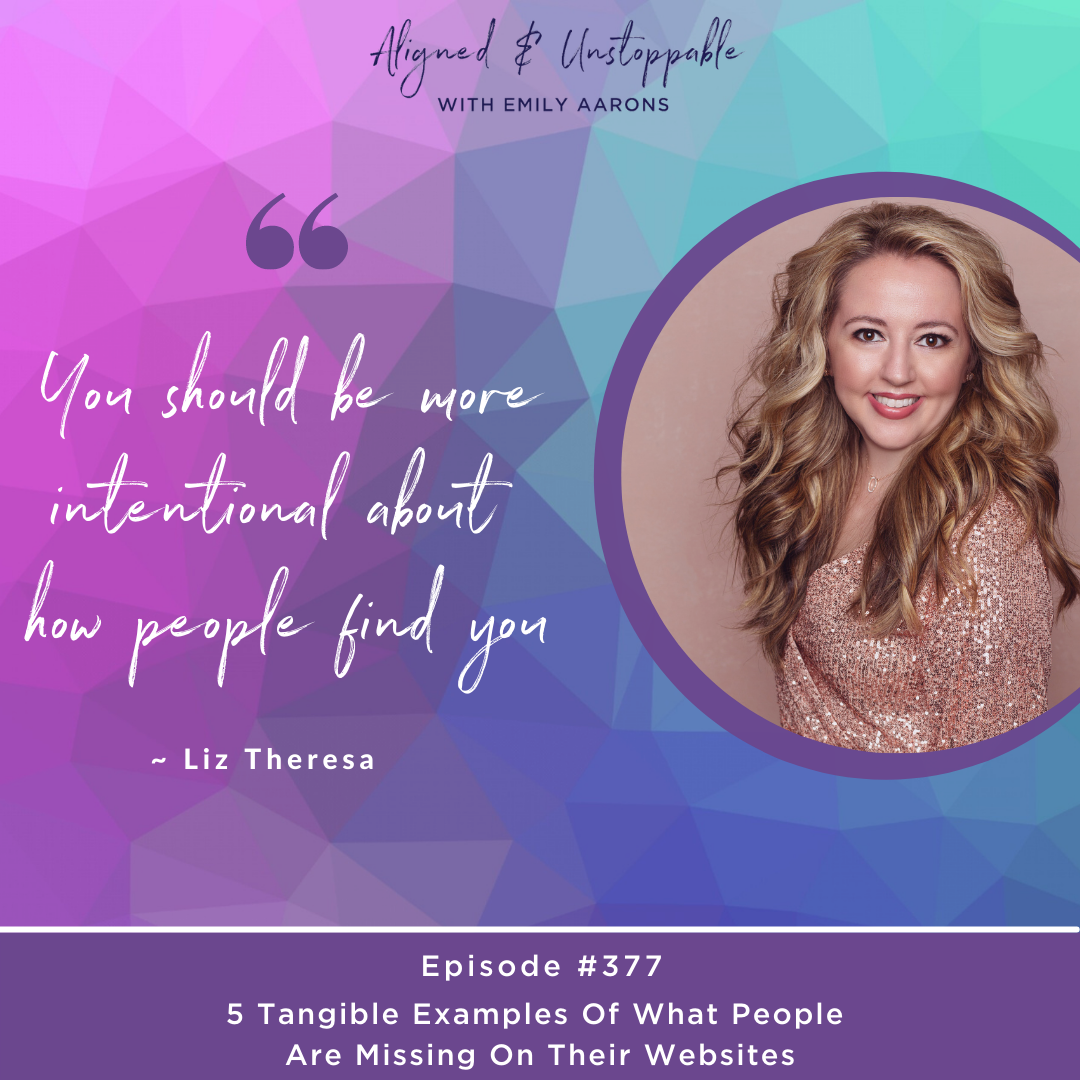 I've got a treat for you today. For the past several podcast episodes, I've been talking about energy alignment for you and your business. Now we're going to look at how your website aligns with this unstoppable version of you!
My guest today is an expert in website revamps and how creating a welcoming experience on your website leads to higher conversion. Not just conversion, but helping you connect to the people you most want to work with.
I brought Liz Theresa to the podcast to share the 5 most common mistakes she sees people make with their websites.
We're looking at the physical things (like what is in the right corner of your website???) and also the clarity (do people know what you do and who you are?). You'll even hear me talk about my website and all the MANY revamps I went through.
Highlights you won't want to miss:
[1.25] Liz's background and how she got into websites in the first place.
[5.25] Why the top right corner of your website is prime real estate.
[9.13] Awareness of the user experience (if you have pop-ups – pay attention!)
[11.50] Repetition is just good marketing. What thing you need to make SUPER clear.
[15.23] The pitfall that Liz sees frequently that you'll want to avoid.
[21.43] What you need to know about mobile responsiveness.
[24.43] What to use if you want to DIY your website and get good results.
[30.13] Why alignment is so important.
Resources to take you deeper:
Action Steps To Align Your Biz:
Listen to the 5 tips with your website in front of you. What do you have in the top right corner? Is your website clear? Do people understand who you are and what you do? It's a great time to review all these things and revamp anything that's no longer in alignment with Liz's tips.
About Liz
Liz Theresa helps entrepreneurs find clarity and market themselves online with confidence. She's been in business for more than a decade creating powerful, high-converting websites, memorable brands, and coaching business owners on how they can be more visible online.
You can find Liz here:
Love this episode? Tune into the next one!

Please consider subscribing to this podcast and leaving an honest review. Your ratings and reviews really help and I read each one.