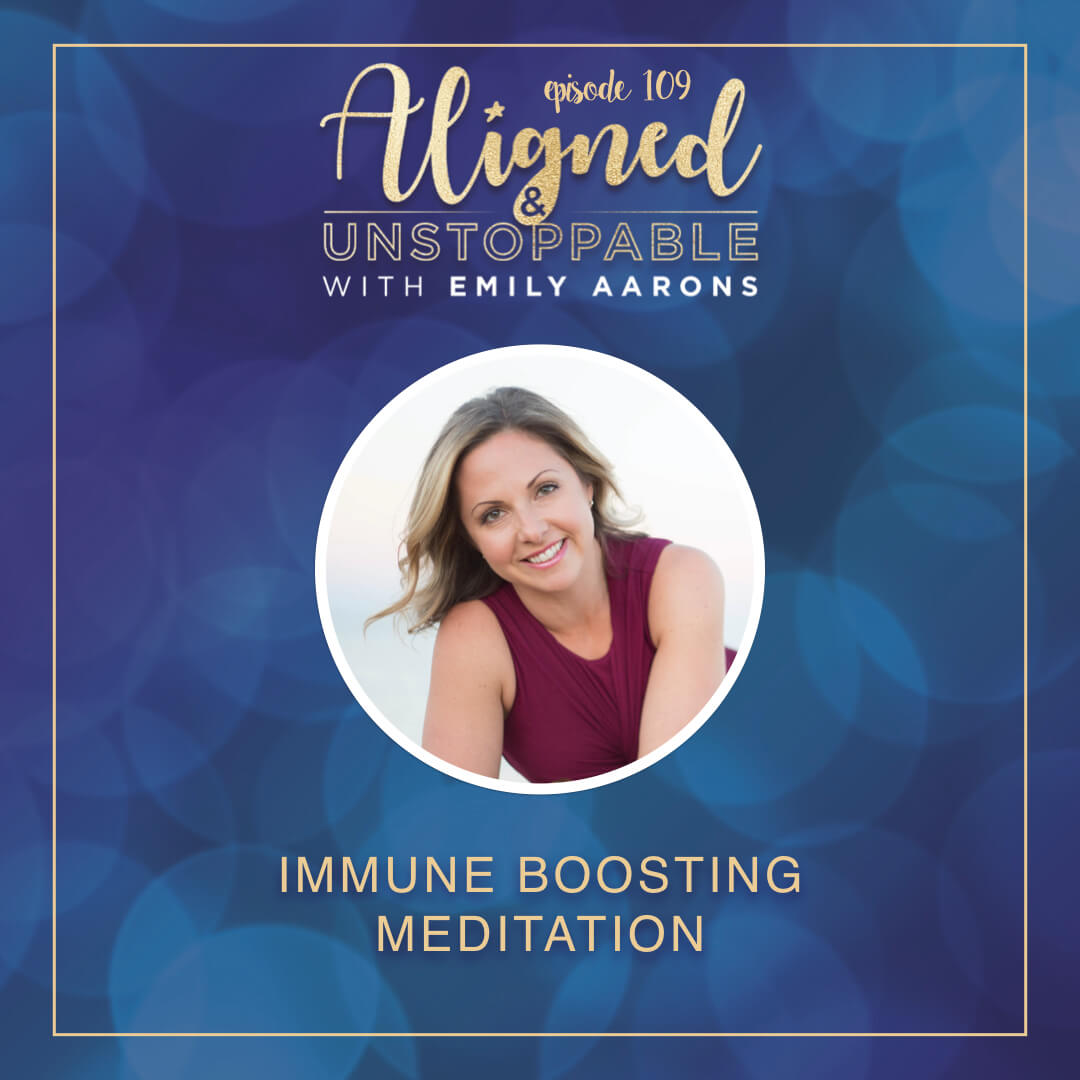 Warm welcome listeners!
Please know, the meditations you'll find on the Aligned & Unstoppable Podcast are short guided visualizations and I'd encourage you to use them anytime when it's safe to do so. This specific meditation does NOT require you to sit in perfect silence or stillness. Also, no prior meditation experience is necessary.
The Immune-Boosting Meditation is designed to give you more energy and to help you feel more connected with your body and energy field. Our minds are a powerful tool to use as we optimize our mental and physical well-being.
Take the next 5 minutes just for yourself as a boost to your immunity!
BEFORE LISTENING to this meditation please take a mental inventory of how you're feeling right now. You can close your eyes and scan your body from head to toe, then write down a number from 1-10 as a scale of how you're feeling (1 being not good, 10 being the best).
Anyone can use this meditation. You can listen while in your favorite spot indoors, or, for a little change of pace, take a walk in nature while listening and see how that feels too!
You may listen as often as you like, there's no "wrong" way to meditate with me. I'm honored that you're taking this time to listen!
AFTER the meditation ends, take note of how you feel. Maybe compare before versus after. Are there any noticeable differences?
Although at first, these changes may be subtle, over time, they have enormous lasting effects. Journaling is one easy way to tap into the power YOU'RE creating internally through using this meditation. Plus, there's evidence that proves its effectiveness when you write in a journal as well!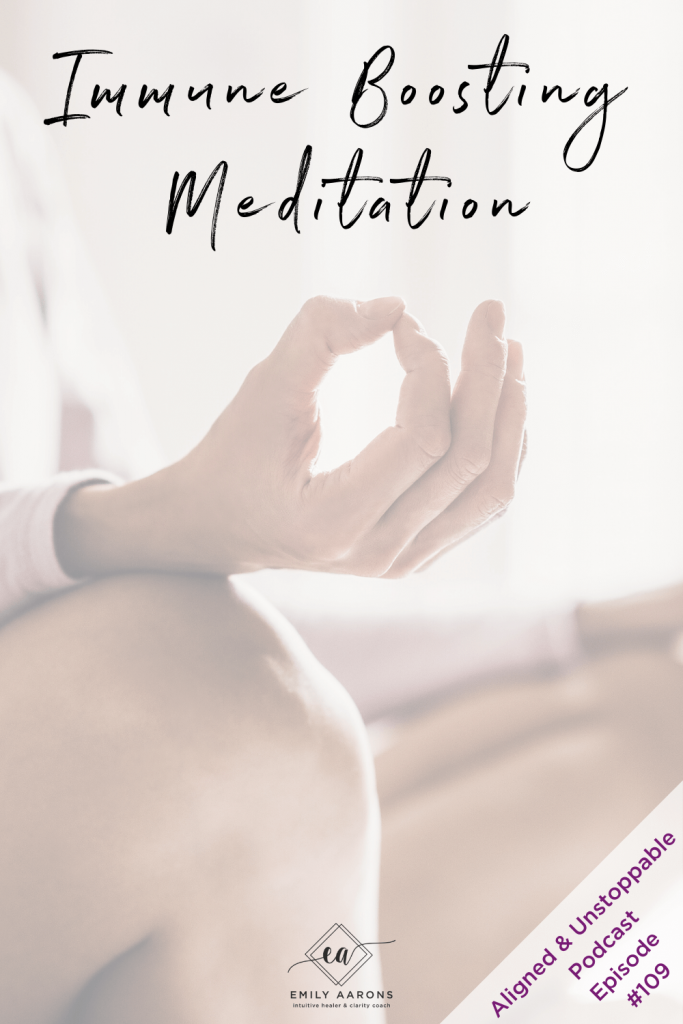 If you don't own a journal you can find the Aligned & Unstoppable Journal RIGHT HERE.
If you enjoyed this Immune Boosting meditation, I'm sure you'll also enjoy Episode 138 Energy Clearing & Immune Boost + Tips for Staying Balanced In Unprecedented Times
> > THANKS FOR LISTENING! GET MY FREE ABUNDANCE MEDITATION HERE!
Ready to dive deeper? Join the Mastery & Ascension membership to learn the spiritual tools to break through your blocks, align with your highest self, and gain clarity to become FULLY Aligned & Unstoppable! Simply CLICK HERE to join!