How The 75 Hard Challenge Awoken My Gifts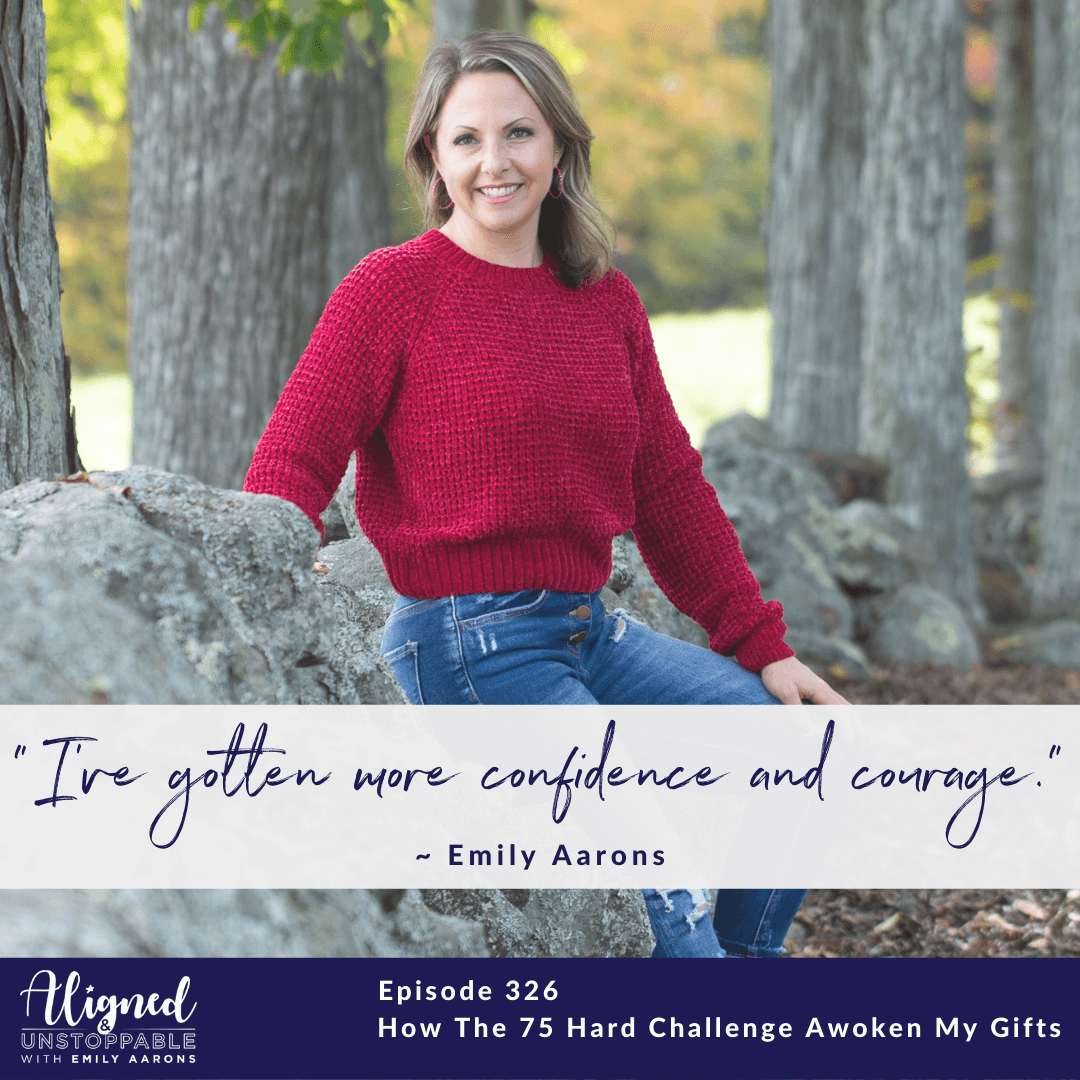 This podcast episode is a little unusual for me. I'm sharing about a physical challenge that awoken my gifts.
Not only did it awaken my gifts, it felt like it built a foundation for me to show up and shine my light unapologetically.
It doesn't have to be a physical challenge to have this impact on you and I talk about that too.
But doing something that was already hard, even though it was temporary, allowed me to say "yes" to other opportunities. It was like "I'm already doing something hard, so why not try that too?"
I dish it all in this episode and I'd love to hear what has challenged you to shine. Let me know in the comments.
Highlights you won't want to miss:
[1.0] The parameters of the challenge and which ones scared me the most.
[5.05] As entrepreneurs, we are creating and doing the impossible, we're always pushing ourselves.
[7.00] Challenges are temporary but push us beyond what we think is possible.
[8.24] How this impacted my spiritual gifts… "I'm unapologetically able to shine my light."
[9.59] Being outside in nature and deeply connecting brings us back and allows us to ascend to that higher level.
[11.09] How can you make it really inspiring for yourself?
[13.33] You have the foundation and the knowledge base- how can you dial it up?
[15.07] This allowed me to deepen my trust in myself and my intuition.
Resources to take you deeper:
Action Steps To Align Your Biz:
I encourage you to try a challenge that appeals to you. It can be a physical challenge, journaling, a meditation practice, a gratitude challenge – anything that feels like it can inspire you. Stick with it for the length of the challenge and see what changes unfold as a result!
About Emily
Emily Aarons is a business alignment coach who helps entrepreneurs use their intuition to grow their business.
Love this episode? Tune into the next one!
Please consider subscribing to this podcast and leaving an honest review on iTunes. Your ratings and reviews really help and I read each one.