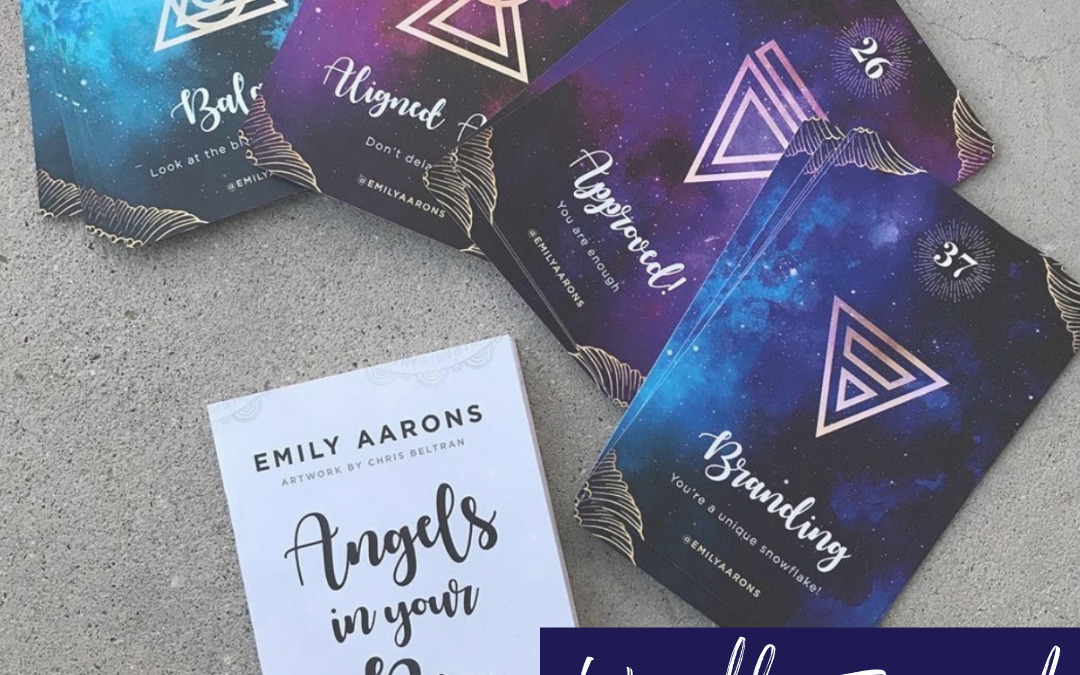 Angels in Your Biz Weekly Forecast November 1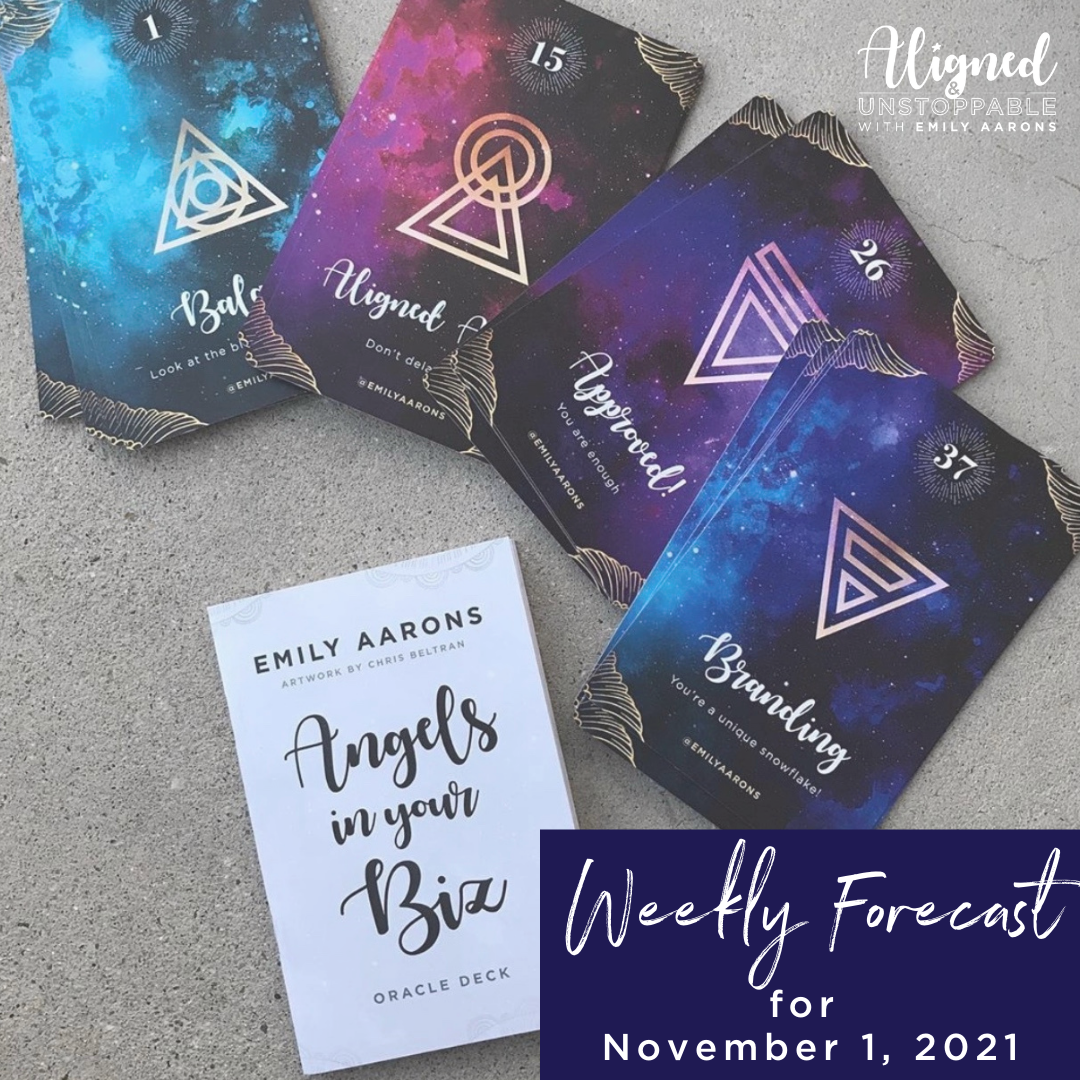 Episode 316
Happy November 1st!
Our guides are asking us to sit in the WAY WAY back and let go of control…
November 1 Energy Forecast:
19. Integration Time: Plan to rest.
If you're afraid to take your foot off the business gas pedal this is your first warning sign you need rest. The Universe is telling you THIS is the time you're supposed to be taking a break!
You don't need to take 2 weeks off to Bali, but you do need to book a massage, energy healing, a walk-in nature, a visit with friends, a solo lunch date, or simply a couple of hours "off". It's in the "exhale" when we get the most amount of inspiration and alignment. You're literally hustling yourself OUT of business!
​
​
39. Guardian Angels: Infinite support is here
You've been working so hard! When you pull this card, 100 guardian angels appear around. Allow them to alleviate your anxiety, worry, doubt, and stress. Take a deep breath and know that you're taken care of today and every day. Even though they're invisible, your guardian angels are always here to surround you and infuse you with unconditional love.
​
​
4. Flow: Let go of control
The angels are asking you to let go of control. Surrender to the divine outcome and divine timing. You're working too hard right now and no matter how much you hustle and push, you're out of alignment with what you truly desire.
Take a deep breath in, and on your exhale release your worries to the angels. Use the affirmation: "I fully and completely trust that everything will work out even better than I imagined. I surrender my will to God and the angels to create miracles inside of me and all around me."
Please consider subscribing to this podcast and leaving an honest review on iTunes. Your ratings and reviews really help and I read each one.
You can also listen on:
Love this episode? Tune into the next one!