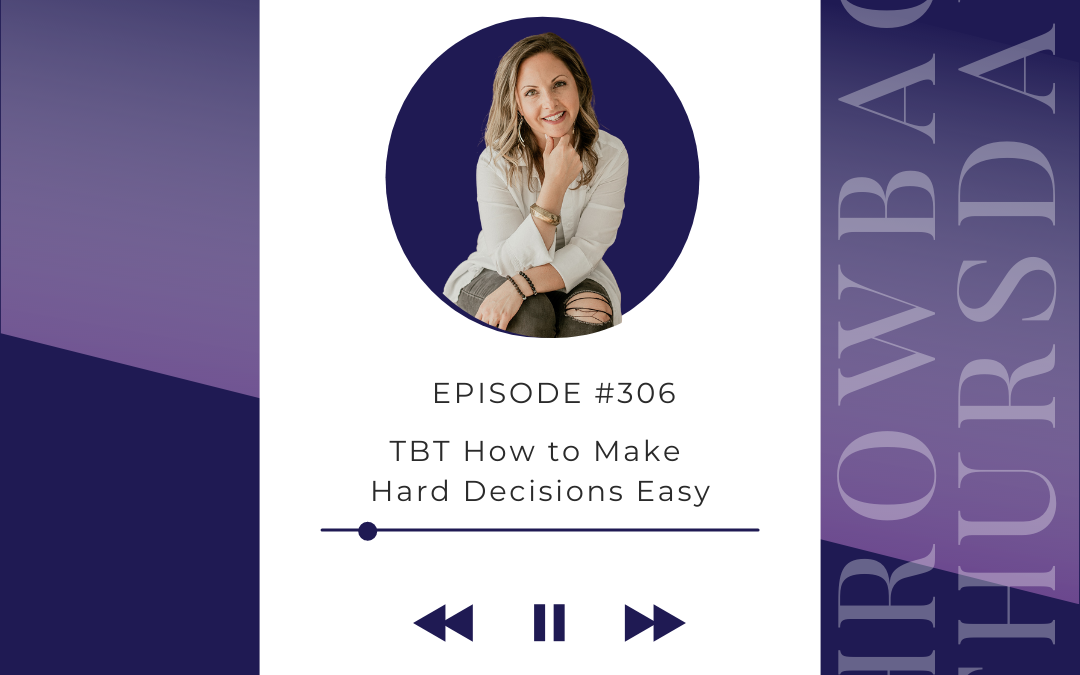 TBT How to Uncover Your Soul's Purpose
We are back for another Throwback Thursday episode where you will discover the 5-step process that Emily teaches her clients when they are looking for help and guidance around how to find their purpose and passion in life.
In this episode, Emily goes deep into the importance of understanding what your soul's purpose in life really is and what to do to find it.
Even though sometimes you might think that you are losing your purpose, the truth is that you are always on the right path.
You are actually living your purpose just by being alive, by waking up every day.
Always remember that the only way to make sure you are living your best life is to take care of the vehicle that your soul is inside of, meaning your physical body.
Highlights you won't want to miss:
Step #1
You are probably already doing it. Take a look at your life and you will find clues that will show you that are already living your purpose.
Step #2
Go back in time and look at your life path. Observe your past and the things that have always brought you joy and that you have been doing all your life.
Step #3
Wake up and know that you are going it right. You are always on the right path.
Step #4
Allow yourself to feel into what lights you up.
Find it, you need to take responsibility and find your purpose and go after it because no one is going to give it to you.
Bonus Step #6
Ask your friends what they think you are the best at. Many times they know you better than you know yourself.
"So we tell ourselves: I'm not on my life path. I don't know if I'm losing my purpose right now. But if you woke up and you're alive right now, you are living your purpose. Your path might not look like a million dollars in the bank, but you're living your purpose. You're literally alive, living your purpose." – Emily Aarons
"If you're not outside in nature, you're not moving your body, you're not eating foods that nourish your body, then, of course, you're not going to feel passionate. Of course, you're not going to feel you're living your purpose because your body is literally numb." – Emily Aarons
"If you want to make sure you're living your best life, you also need to take care of the vehicle that your soul is inside. Meaning your physical body, it's literally a temple." – Emily Aarons
Resources to Take You Deeper:
Thanks for listening! GET MY FREE ABUNDANCE MEDITATION HERE.
Please consider subscribing to this podcast and leaving an honest review on iTunes. Your ratings and reviews really help and I read each one.
You can also listen on:
About Emily
Emily Aarons is a business alignment coach who helps entrepreneurs use their intuition to grow their business.
Love this episode? Tune into the next one!