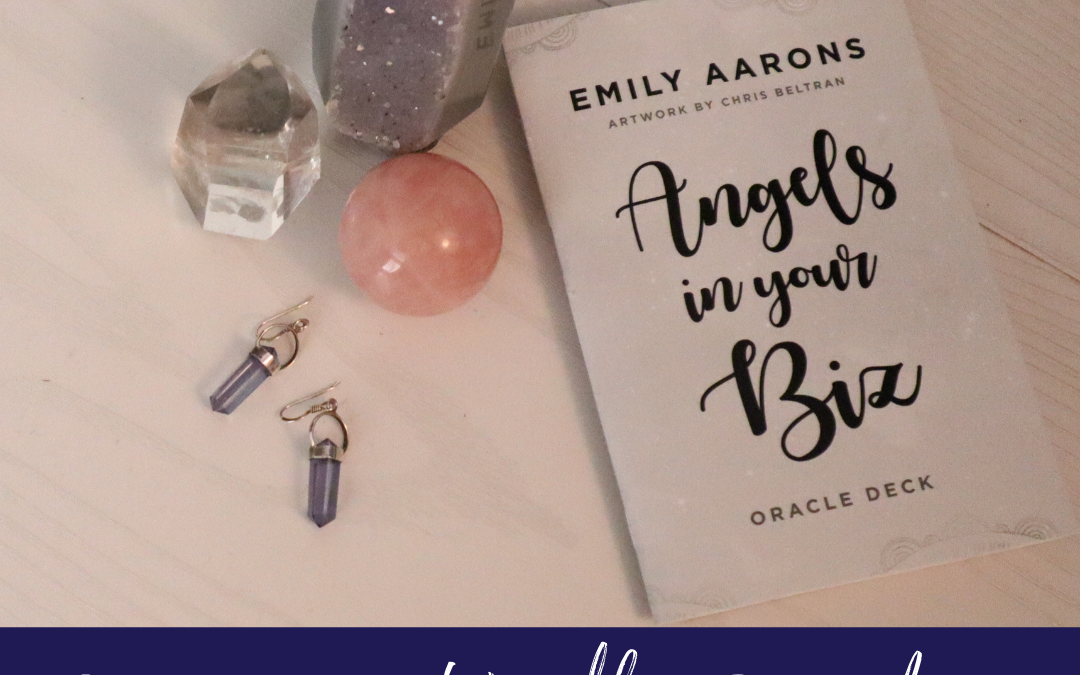 Angels in Your Biz Weekly Forecast July 19
Episode 282
Happy July 19th!
It's time to let go of control, friend! Your guides have a serious (yet humorous) message to share with you this week…
July 19 Energy Forecast:
4. Flow: Let go of control
The angels are asking you to let go of control. Surrender to divine outcome and divine timing. You're working too hard right now and no matter how much you hustle and push, you're out of alignment with what you truly desire. Take a deep breath in, and on your exhale release your worries to the angels. Use the affirmation: "I fully and completely trust that everything will work out even better than I imagined. I surrender my will to God and the angels to create miracles inside of me and all around me."
​
​
25. Wealth: You're surrounded by abundance
You picked this card because you're surrounded by abundance! If you can't see it yet, close your eyes and feel it. Abundance and wealth are not outside you, they're within and all around you. Money is energy and so are you. You deserve to receive higher levels of prosperity. Make a clear goal of exactly how much money you wish to align with and by when. Place your order to the universe. Now, let it in. Mantra: "I'm ready to let higher levels of wealth in now!"
​
​
19. Integration time: Plan to rest.
If you're afraid to take your foot off the business gas pedal this is your first warning sign you need rest. The Universe is telling you THIS is the time you're supposed to be taking a break! You don't need to take 2 weeks off to Bali, but you do need to book a massage, energy healing, a walk-in nature, a visit with friends, a solo lunch date, or simply a couple hours "off". It's in the "exhale" when we get the most amount of inspiration and alignment. You're literally hustling yourself OUT of business!
Love this episode? Tune into the next one!