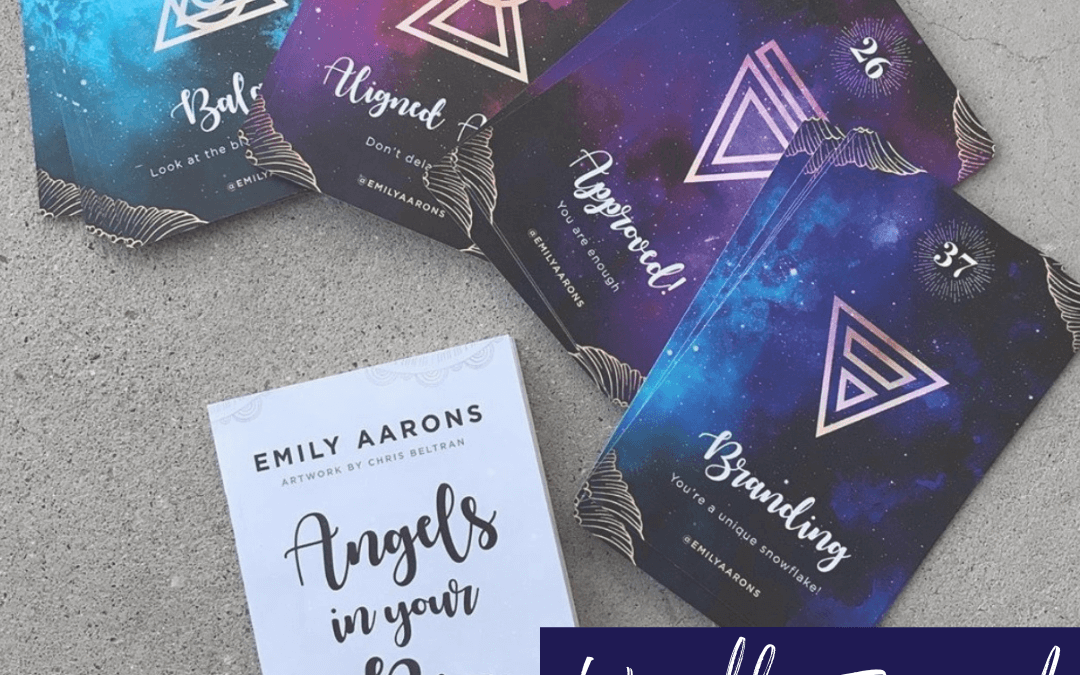 Angels in Your Biz Weekly Forecast May 10
Episode 262
Is it just me or is there a ton of good juju in the air!?
In all seriousness, your guardian angels are here in full force this week and they're encouraging you to get visible!
May 10 Energy Forecast:
39. Guardian Angels: Infinite support is here
You've been working so hard! When you pull this card, 100 guardian angels appear around. Allow them to alleviate your anxiety, worry, doubt, and stress. Take a deep breath and know that you're taken care of today and every day. Even though they're invisible, your guardian angels are always here to surround you and infuse you with unconditional love.
​
​
15. Aligned Action: Don't delay, act
Has fear been tripping you up lately? Worried about your next steps? It's time to get out of your head and into your heart. You, my dear, are energy and so is everything around you. If you choose to disconnect from that flow all around you and within you, you're cutting yourself off from the flow. God/the Universe is sending you messages and signs every single day, and if you keep trying to make sense of them, you're missing the whole point. The messages are coming to YOU, not someone else, and if you continue to ignore them or overthink them to death, the universe will simply stop sending them. Get that intuitive hit or nudge and TAKE ACTION! Do something with it, for goodness sake! Your angels are trying to be direct with you. You're not a victim, you're a powerhouse, so start taking action like one!
​
​
44. Visibility: It's safe to be me.
You've done a remarkable job of tapping into your big vision. Now it's time to allow the world to see you in all your glory. Your angels are here to help you release any limiting beliefs around being judged as a lightworker from all lifetimes. It's time to let go of the doubts or worries; there are too many people praying for you right now. Get over yourself and show up for the ones who are out there struggling without your guidance. Mantra: "It is safe to be unapologetically me. Nothing added to me would make me any greater, nothing taken away would make me any less. I am pure free forever."
Love this episode? Tune into the next one!