Angels in Your Biz Weekly Forecast February 15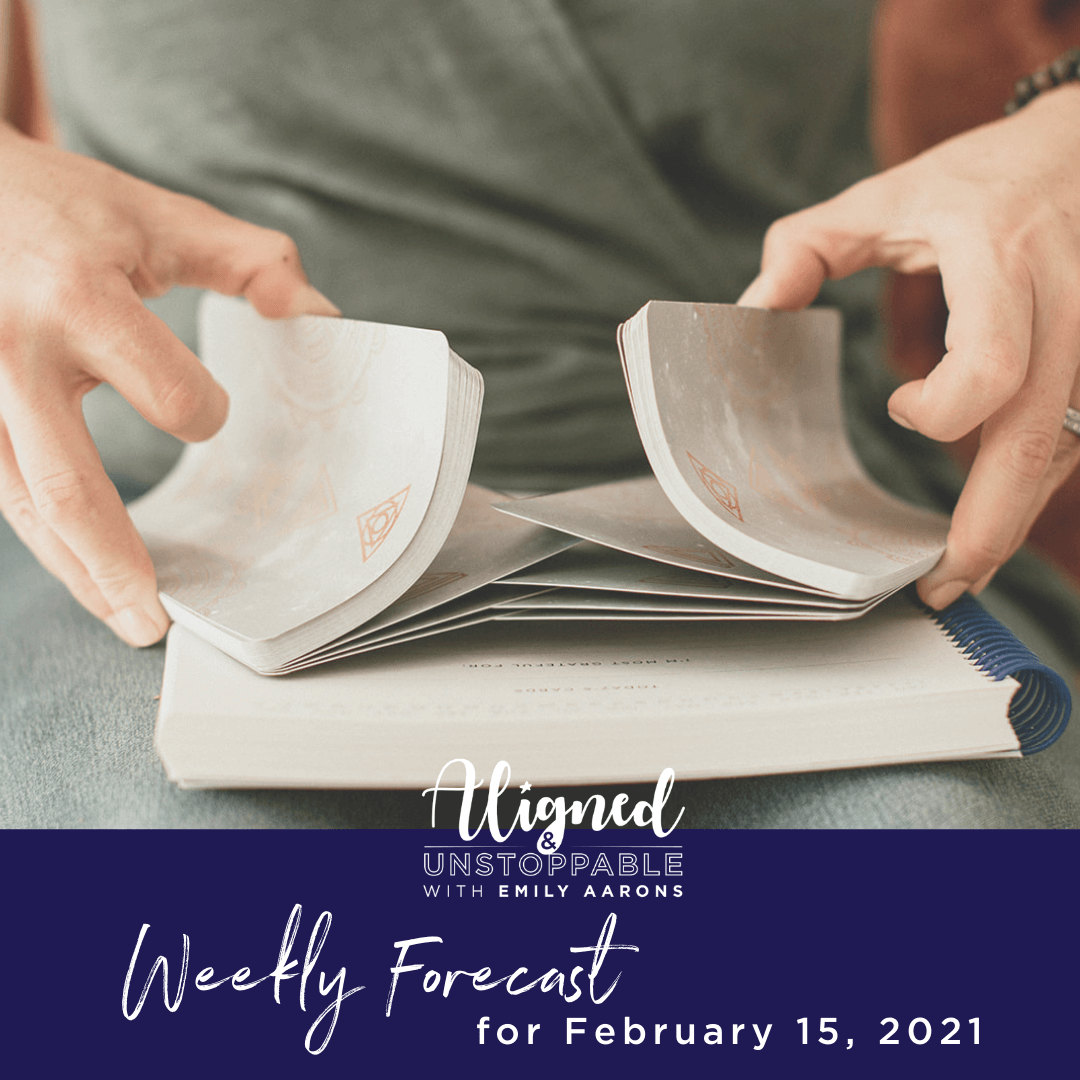 Ready for more of the good stuff!? This week is asking you to keep the positivity going and remind you that you're doing great!
February 15 Energy Forecast:
2. Breakthrough: Keep on going!
You're right there! Keep on going! You're on the verge of a huge breakthrough! Embody the best you possible…aka your highest self. What does a successful person act like? Now, close your eyes and embody their behavior, attitude, and demeanor. Then shift your actions to DO the things your highest self would do. Play the part today, not some day. Who are you not to? What you want also wants you. Ask yourself: "How much money/success/love can I tolerate?"
13. Simplify: "How can this be easy and fun?"
Ease is not a 4-letter swear word! You might be in a little pickle, friend. Please close your eyes and simply ask, "how can this be easy, how can this be fun?" What comes up for you? Frequently, we think we HAVE TO launch a certain way, but just because that's the norm, doesn't mean that's the only way. You deserve for things to be easier, but you must choose ease daily. Struggle is a choice as much as ease is a choice. Nothing is happening TO you, it's all happening THROUGH you. If you think life/work/family is hard, it's time to shift your story. Enjoy this moment, invite more well being into your day, and so be it!
39. Guardian Angels: Infinite support is here
You've been working so hard! When you pull this card, 100 guardian angels appear around. Allow them to alleviate your anxiety, worry, doubt, and stress. Take a deep breath and know that you're taken care of today and every day. Even though they're invisible, your guardian angels are always here to surround you and infuse you with unconditional love.
Love this episode? Tune into the next one!