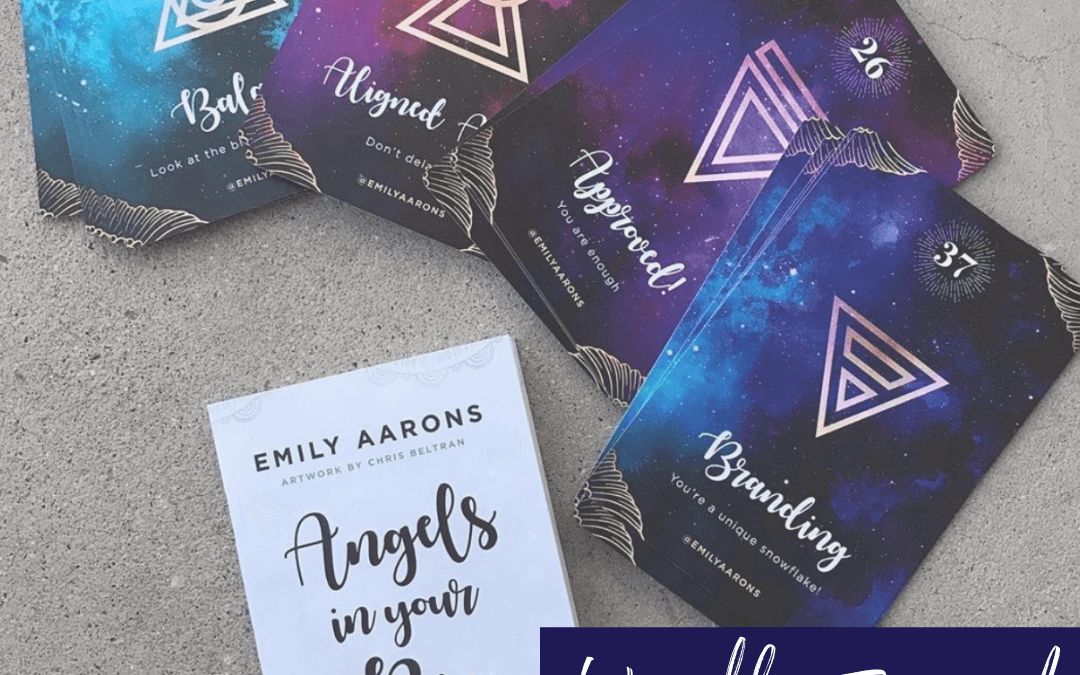 Angels in Your Biz Weekly Forecast February 1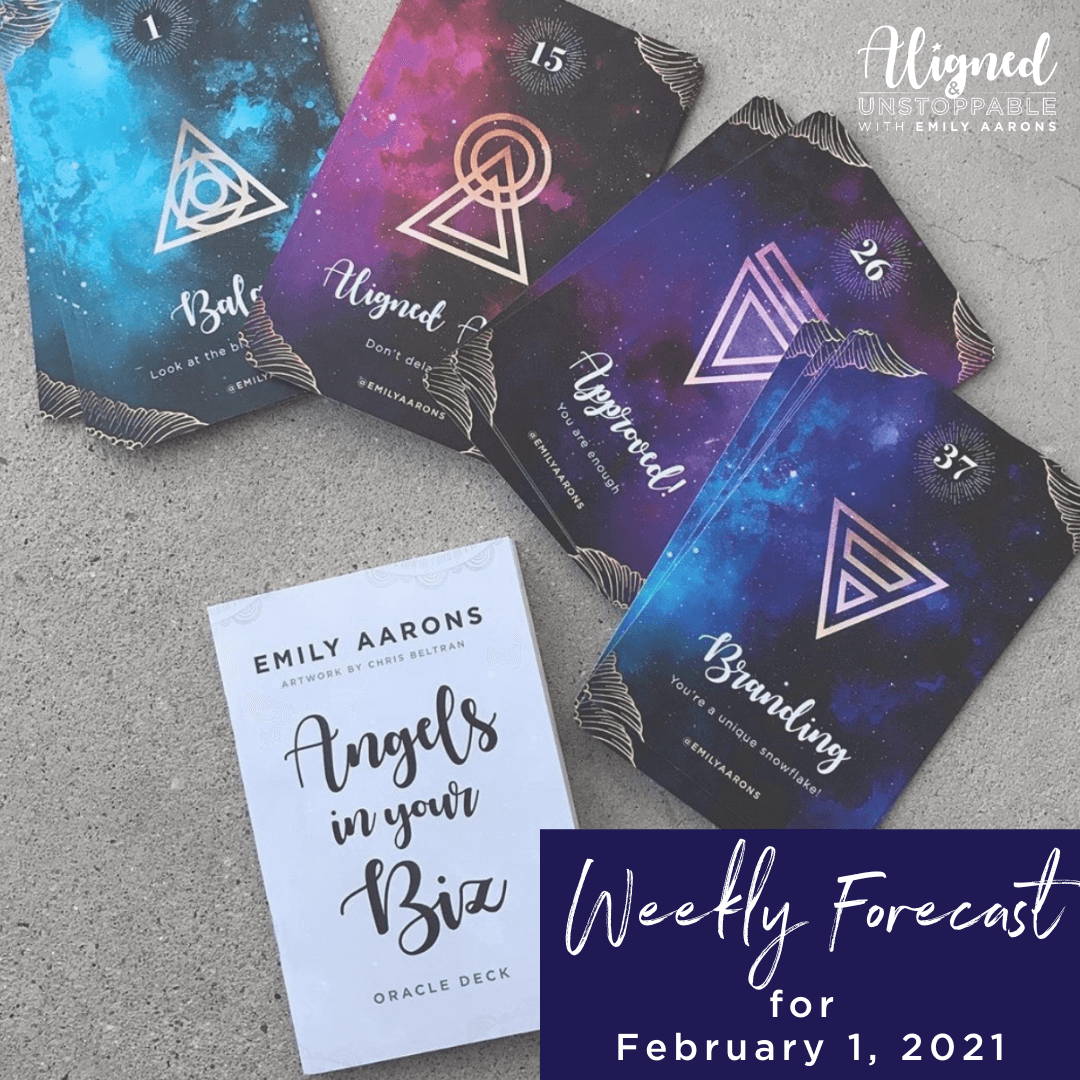 This is the week for letting go of your plans for the "right" way to do something and let spirit jump in and guide you back into alignment.
February 1 Energy Forecast:
33. Pivot: Tune into what FEELS good.
Something feels off. You don't need to throw away all of your work but I'd seriously consider shifting so you don't feel like you're "pushing" so hard. Your business doesn't have to be a labor of love; it can be easy. Maybe it's time to look at the story "I have to work hard to make money." Did you catch yourself? This could be a lovely place to journal what FEELS good and what feels heavy in your work. Give yourself permission to let go of what doesn't feel light and easy.
4. Flow: Let go of control
The angels are asking you to let go of control. Surrender to divine outcome and divine timing. You're working too hard right now and no matter how much you hustle and push, you're out of alignment with what you truly desire. Take a deep breath in, and on your exhale release your worries to the angels. Use the affirmation: "I fully and completely trust that everything will work out even better than I imagined. I surrender my will to God and the angels to create miracles inside of me and all around me."
16. Be the magnet: Harness the power within you
It's time to harness the power you have within. Focus your attention and thoughts on exactly what you want. Give yourself permission to want whatever you want, even if it's excessive; you deserve it! Release any thoughts of lack, what if, or worry to your angels. To truly become the magnet you must feel unconditional love in your heart and allow it to expand within and all around you. A magnet never questions if it will attract another magnet, it just is. Who are you not to attract everything you desire? Your feelings are the magnet, so whether you're feeling good or feeling bad, the universe doesn't care, it will always deliver that to you. Put on some dancing music or watch a funny cat video, get your VIBE high!
Love this episode? Tune into the next one!