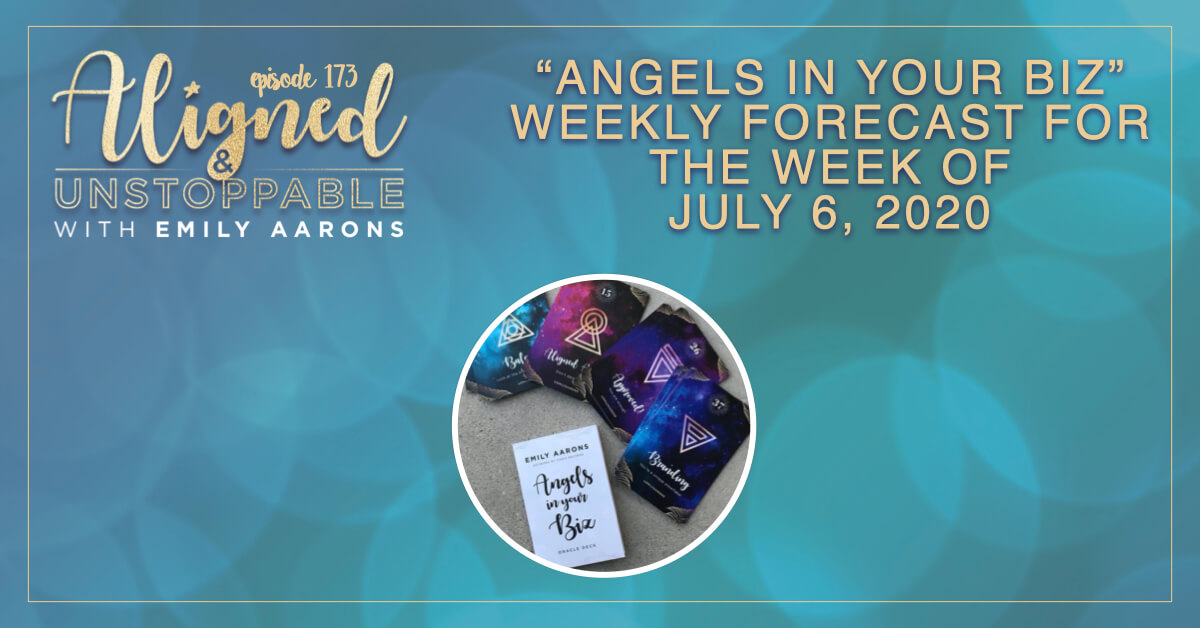 Episode 173
The cards this week are asking you to really use your internal guidance system to help you navigate…so ask what feels good/bad heavy/light?? Listen to your body this week and allow your guidance to assist in the next steps on how you use these signals to show up on social media.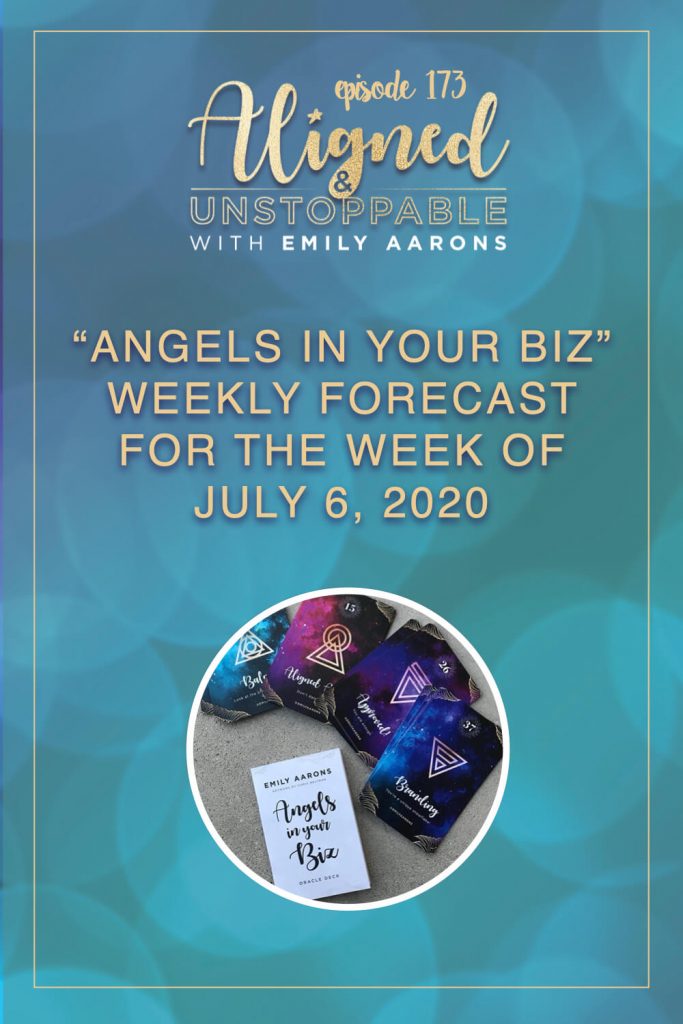 JULY 6 ENERGY FORECAST:​
33. Pivot: Tune in to what FEELS good
Something feels off. You don't need to throw away all of your work but I'd seriously consider shifting so you don't feel like you're "pushing" so hard. Your business doesn't have to be a labor of love; it can be easy. Maybe it's time to look at the story "I have to work hard to make money." Did you catch yourself? This could be a lovely place to journal what FEELS good and what feels heavy in your work. Give yourself permission to let go of what doesn't feel light and easy.
42. Social Media: Your guides will create the strategy
You can't avoid the topic of social media and your guides are here to help you create the perfect social media marketing strategy ever. You don't have to be on all of the platforms but please pick at least one that you will be 100% committed to. If you find consistency difficult, schedule one day per week to create captions. Start a folder of other accounts you love and borrow their themes. DROP the story that you just don't get it, you're not techy, or you've never been good at it. Embrace the fact that your angels and guides are here to lovingly assist you in this process.
28. Core values: Hone in on your purpose and values

Hone in on what it means to be you. The faster you can connect to your own purpose and values, the sooner you can implement them in your business as well. Once you have both of those, then you can attract a team that totally upholds those values as well. Quit getting annoyed at others who don't "get it" when you haven't made yourself clear. Make your expectations known. Be as direct as possible, no giving hints. People can't read your mind. This is about taking full responsibility for yourself and your business. Are you dealing with a troubling situation? If you were the best in your field at what you do, how would you handle this situation right now? Start acting more like that person every day and your life will dramatically change for the best.
Aligned & Unstoppable Podcast is also available on iTunes, Spotify, Stitcher, and Google Music.
> > THANKS FOR LISTENING! GET MY FREE ABUNDANCE MEDITATION HERE!
Ready to dive deeper? Join the Mastery & Ascension membership to learn the spiritual tools to break through your blocks, align with your highest self, and gain clarity to become FULLY Aligned & Unstoppable! Simply CLICK HERE to join!