Episode 156
Happy Monday, May 11th Lightworker,
This week is not only encouraging you to take care of yourself, but it's reminding you that you're here to be a guiding light for others too.
You can search for "Aligned & Unstoppable Podcast" and download the episodes on iTunes, Spotify, Stitcher,  and Google Music.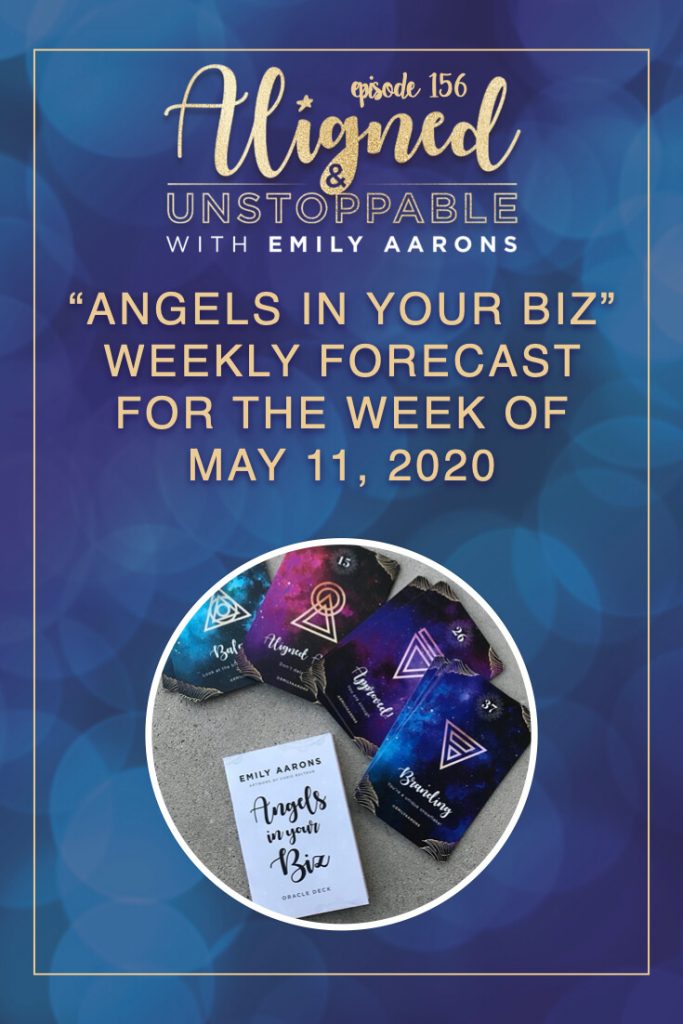 MAY 11 ENERGY FORECAST:​
​5. Get outside: Take a breather
Your angels are not mincing their words! Take a breather outside. Bundle up if you have to but you need fresh air. Sitting at a desk is amazing and I'm sure you're killing it today, but even still, you need to move your body and enjoy the day. Extra credit if you go for a walk by the ocean, in the woods, or just visit your favorite place. Once you get there your angels are going to dump inspiration into you, so get ready to receive!
43. Soulmate Client: Your dream clients are in your heart
Heed the call, my love. Your soulmate client is here and is desperate to connect with you. Close your eyes and feel gratitude in your heart. Allow that energy to expand and connect to your one soulmate client; the one who loves working with you and paying for your services, and you love them too. This is the perfect time to listen to the whispers and the little hints that you sense. If you're having writer's block, you're not connecting. Imagine there's someone out there praying just for you and your services/offers…they're actually desperate to find you, their life depends on getting your help. Not the help from someone "like you" but actually you; please stop denying them of your gifts. Ask any of these questions right now: "What would you like to hear from me? How can I best serve you right now? Why do you need me and this offer today? What do I need to do so you can find me?" Now TRUST in the messages and take action!
32. Order: It's all coming together.

Trust in divine timing and divine outcome. If you're worried about how things are going to work out, or what are the next steps, let all that go now. You need to let go of trying to control everything so much and allow your guidance to come to help you. What if by letting go, an even better outcome could happen? Your way may not be the only way. You're getting intuitive hits; quit questioning them so much and simply take action in alignment.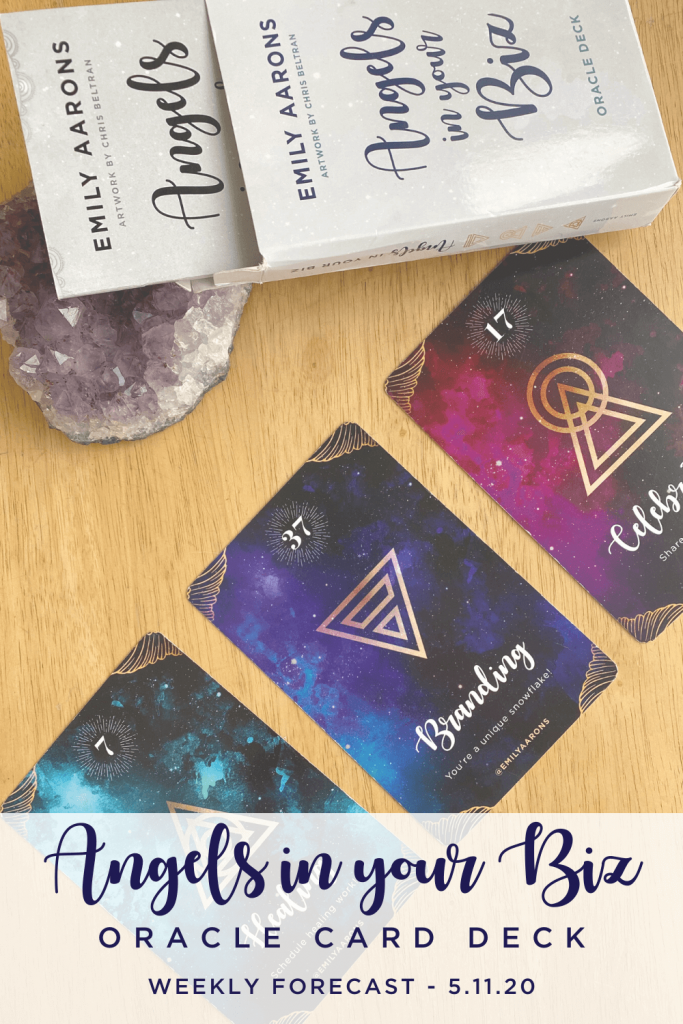 > > THANKS FOR LISTENING! GET MY FREE ABUNDANCE MEDITATION HERE!
Ready to dive deeper? Join the Mastery & Ascension membership to learn the spiritual tools to break through your blocks, align with your highest self, and gain clarity to become FULLY Aligned & Unstoppable! Simply CLICK HERE to join!