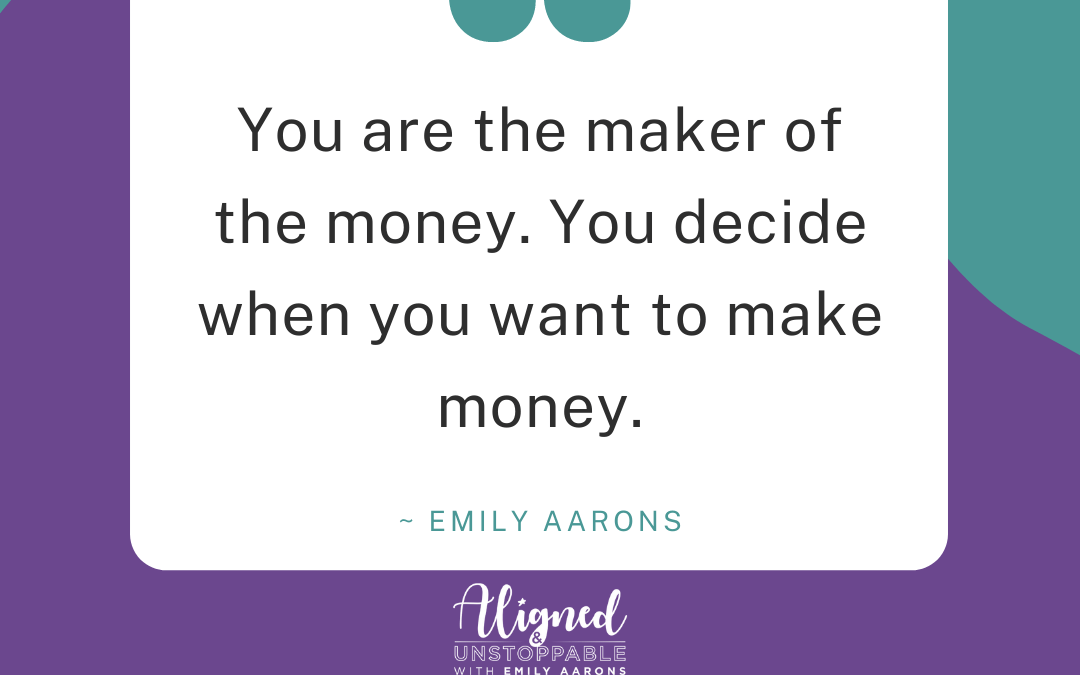 UNguarding Your Heart – Inside an Energy Healing Session With Emily Aarons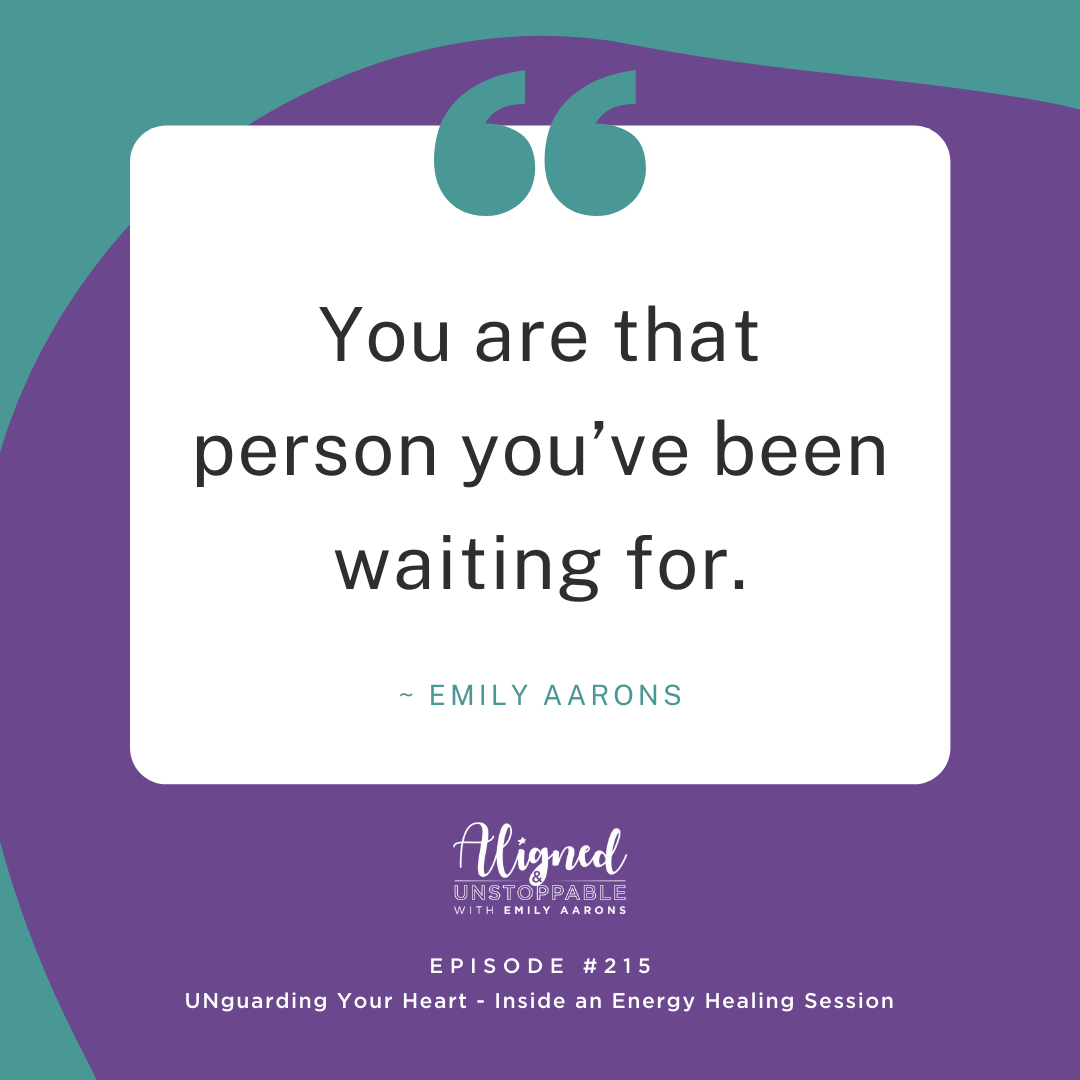 This is a personal energy healing session with me that wasn't recorded with the intention of sharing it. After it was recorded, it felt so significant that I got special permission to share it.
I think it will benefit many of you. Not just by listening, but also by experiencing the heart chakra clearing right alongside my client (we've kept her name confidential).
This energy healing session is RELATABLE because so many of my one-on-one clients think they don't have clarity for their business. Spoiler alert – it often turns out to be something else.
You can be stuck, but not for the reasons you think. That's where having a session with an energy healer can be invaluable.
I know this client is NOT the only one feeling she is pushing a boulder up a hill and having the feeling like it never gets to the other side.
This podcast episode is for all of you who:
Feel like you have disconnected from your path.
Feel like you have reached a plateau and are stuck.
Are trying to juggle family life and your needs often fall to the back burner.
And so much more!
While I don't want to advertise single sessions with me, I do want to encourage you to join the Mastermind Program because that's the only way other than individual coaching that I offer.
Take a listen to this powerful episode, unlike anything I've ever shared. It feels needed and I hope you enjoy it.
You can let me know how you relate to this energy healing in the comments. I'd love to hear from you.
Highlights you won't want to miss:
"Who am I after becoming a mom?" The mom guilt and how to look at that differently.
Fear of not being good enough and fear of failure. The questions to ask to help you feel safe.
Asking "Is this what I truly want?" and being honest about it.
How to get over the hump (It's possible!).
Why you need to reprogram your mind when it's manifesting things you don't want.
Truth: You have infinite possibilities.
The need to reset the mindset around manifestation and money.
"I'm not taking advice from someone who doesn't do what I do". Emily Aarons.
"If you're having trouble making deep, honest connections, it's because it's guarded". Emily Aarons.
"You are that person you've been waiting for". Emily Aarons.
"Let go of the baggage. Let it go". Emily Aarons.
About Emily
Emily Aarons is a business alignment coach who helps entrepreneurs use their intuition to grow their business.
Love this episode? Tune into the next one!