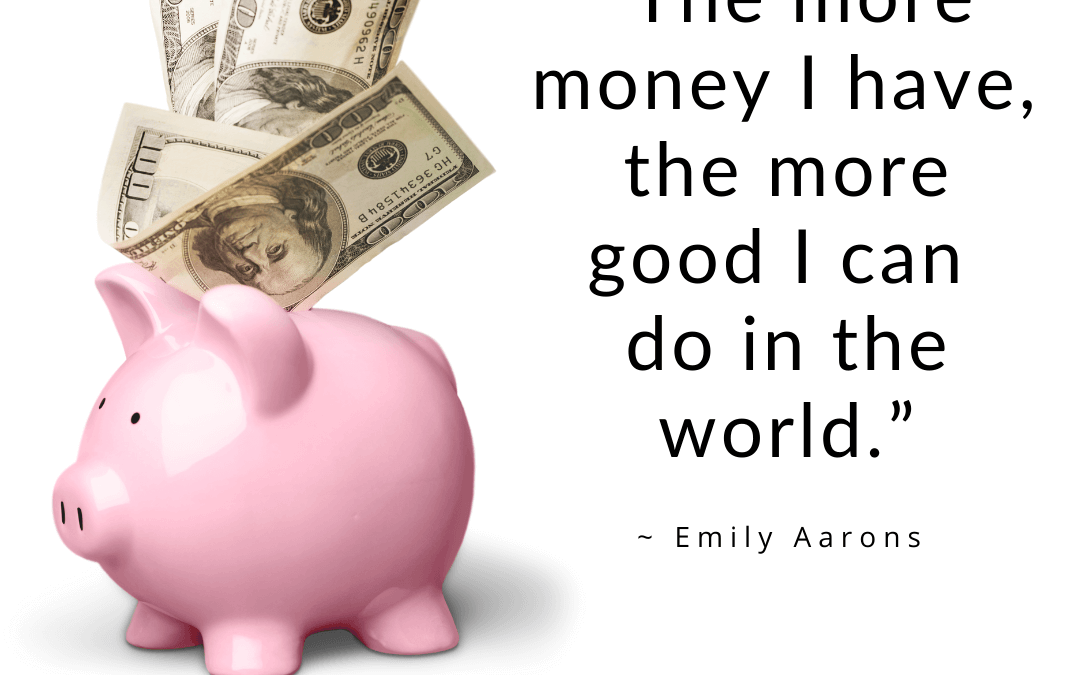 Money Blocks Aren't What's Stopping You From the 10k Months You Desire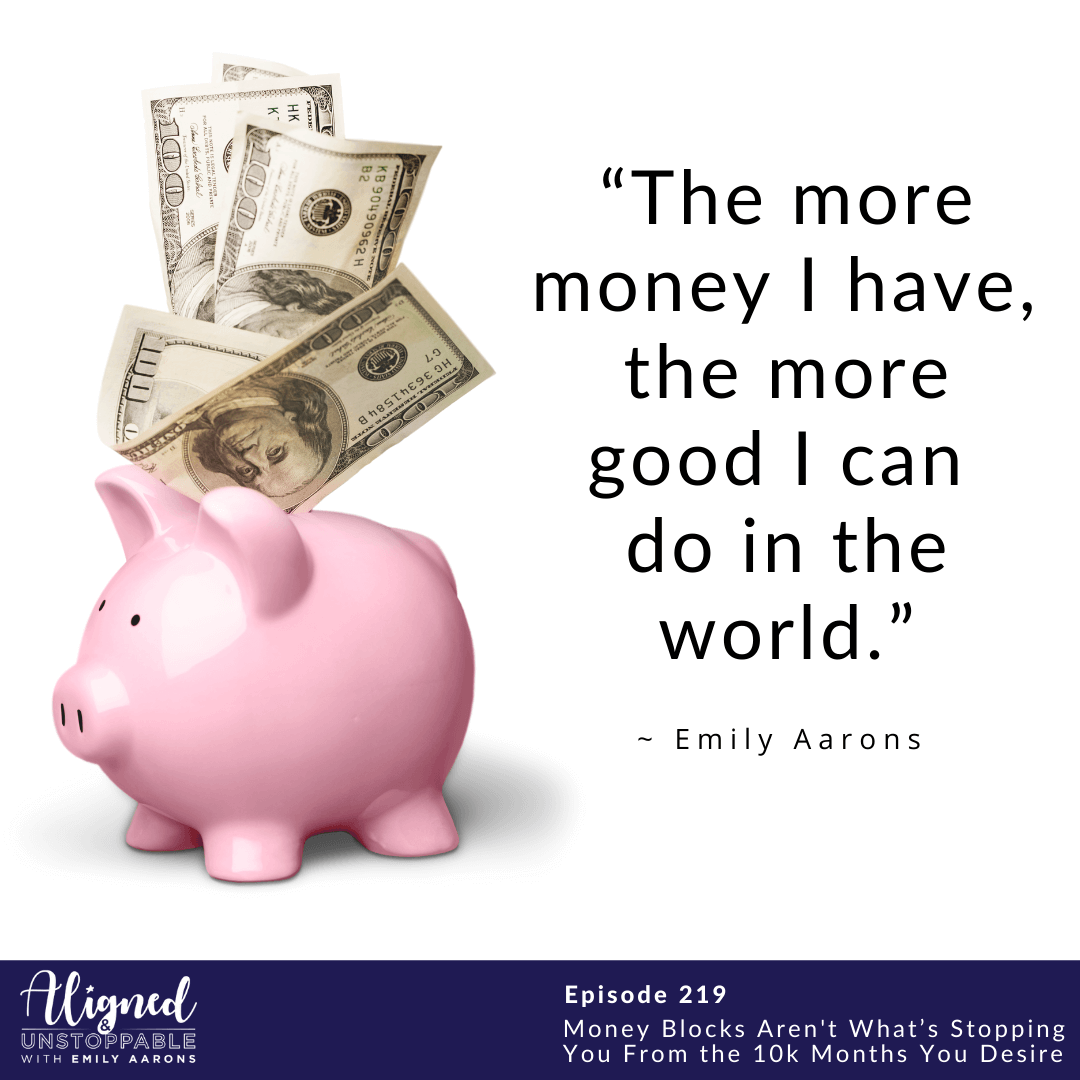 As a Business Alignment Coach, I've seen a thing or two about money blocks and goal setting. The most common goal I hear from people in my Align and Activate Mastermind and in my membership group is that a majority of you want to make $10k in profit per month – but it keeps alluding you.
It's a great goal but so many get stuck with what they THINK are money blocks.
But as I'm sitting here looking over applications for the mastermind, I'm seeing a pattern.
And for those of you who know me, whenever I see a pattern I can't help but jump on Facebook or Instagram to share some information that I KNOW will help you.
This podcast was originally recorded as a Facebook Live but it was too juicy not to share.
It takes more than just clearing your money blocks to actually shift the core beliefs, the childhood trauma, all the stuff we've been going through to have that dramatic and drastic shift.
Take a listen and see if THIS is what is preventing you from reaching your 10k months and what you can do instead.
Highlights you won't want to miss:
The stories we tell ourselves around financial abundance can keep us stuck!
Whatever the crazy big goal, it's not only a money block that's stopping you from achieving it.
The questions to ask yourself to figure out what's underneath the money blocks.
There's a knowing inside of you.
The key is NOT working harder.
The answer is NOT pricing yourself according to what your competitors are charging.
When you get triggered is where the healing begins (make sure to listen to this part!)
Imposter syndrome??‍♀️
Your container may be too small.
If you're trying to do it alone, believing the same old stories that are keeping you broke and not looking at your old traumas – it's probably not going to work.
Everyone is holding a container of who you are too.
"Is there a worth fairy? No! Worthiness comes from inside." Emily Aarons
"You are the maker of the money. You decide when you want to make money." Emily Aarons
"The more money I have, the more good I can do in the world." Emily Aarons
"You need to start doing things differently if you want things to change." Emily Aarons
"You are not separate from your business." Emily Aarons
Resources to take you deeper:
About Emily
Emily Aarons is a business alignment coach who helps entrepreneurs use their intuition to grow their business.
Love this episode? Tune into the next one!