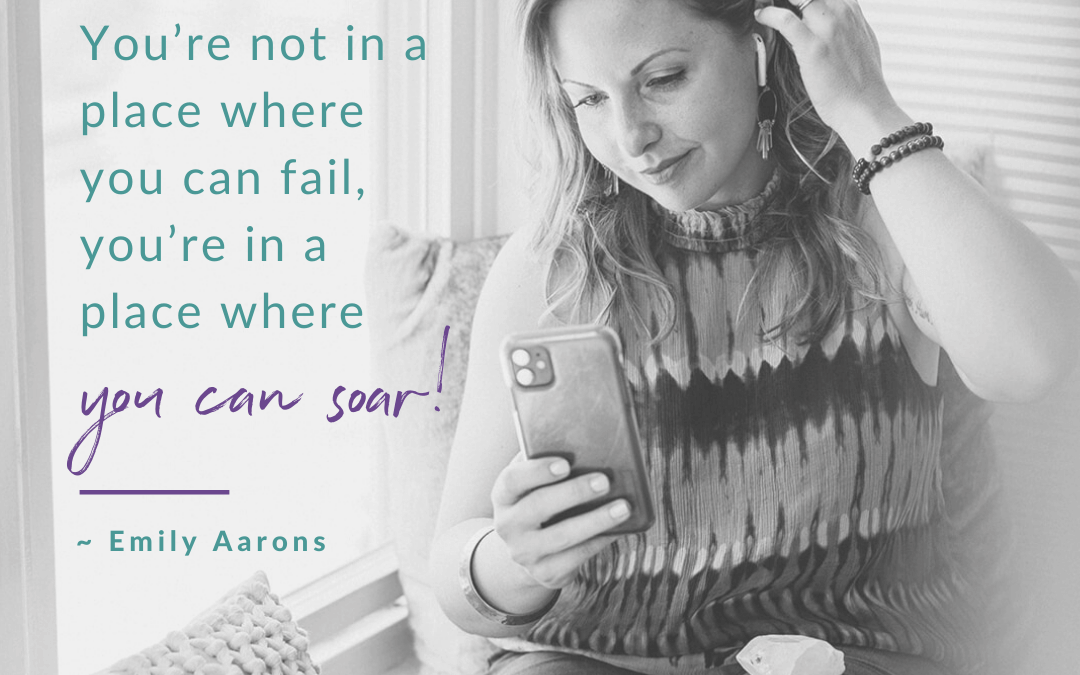 A Pep Talk for Feeling Overwhelmed, Behind, or off Your Path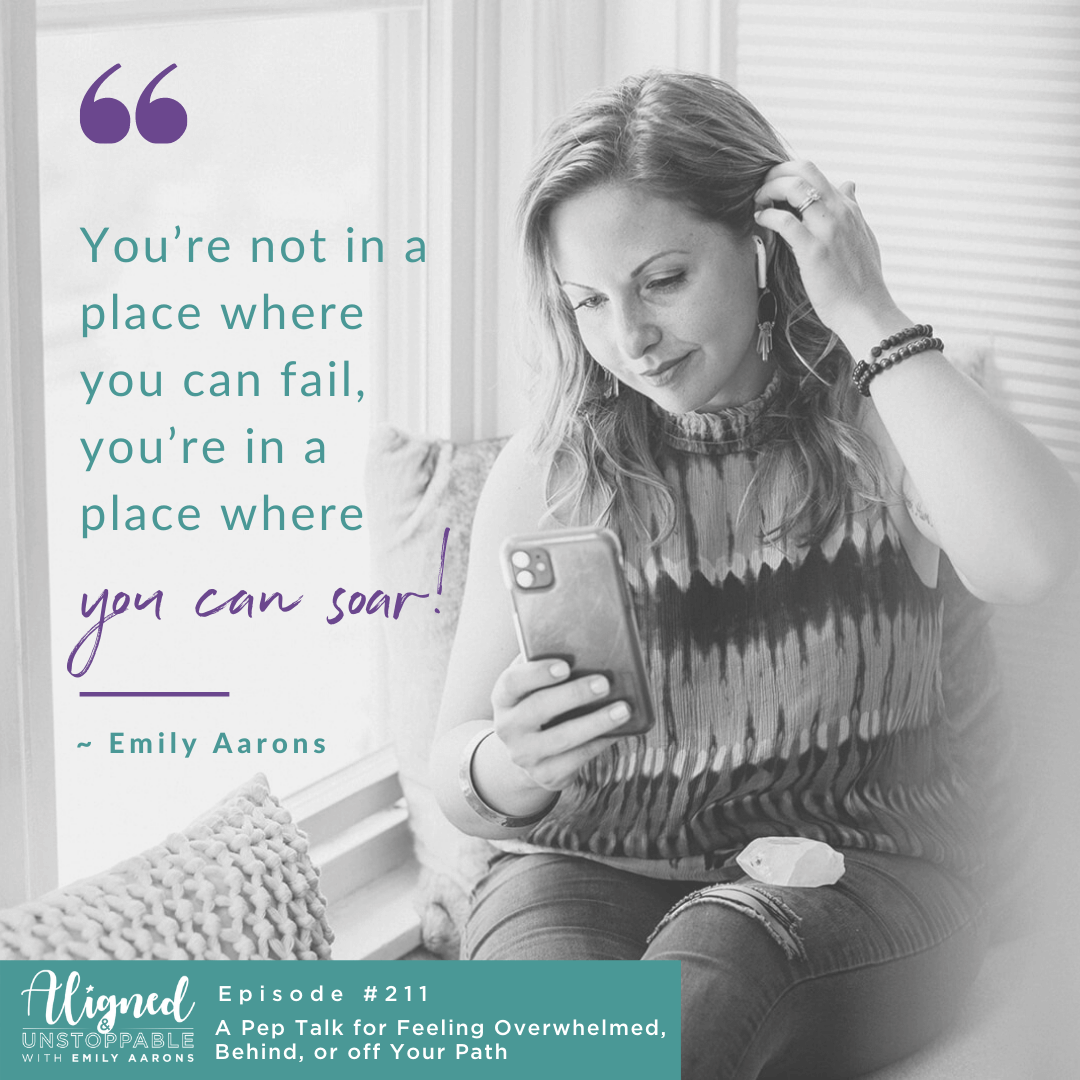 This episode is a little different. It's really just like a big warm hug.
If you're having a hard time or know someone who is having a hard time, this might be a great one to share because I want you to get back to YOU.
We all want to remember how to trust, we want to feel alive and feel free. But sometimes it can feel difficult when you're an entrepreneur and you're trying to show up for people but you're struggling with something.
Have you ever had these thoughts?
"I'm off track"
"I'm behind"
"I'm delayed"
Or are you questioning if you're on the right path? Feeling overwhelmed, tired, or exhausted?
Then this episode is for you.
It's a pep talk but it's also a "how-to". How to allow the emotions in and be able to move through them – and why it's so important to do that.
Bottom line, I have a loving heartfelt message for you because there are days when we all just need this.
Highlights you won't want to miss:
You are not behind.
What to do when you're having those heavy thoughts.
The permission you can give yourself to help these feelings.
How to feel the unconditional love that you've been craving.
When you are the co-creator of your life, then you realize some of the best gifts and the best lessons you've experienced have been through adversity. How can you use that to grow and evolve?
We never would've gone through what we did if we weren't meant to help someone else through it. We can show others an easier way.
The more you settle in and trust, the more the plan is revealed to you.
How to tune in to improve your life (and what questions you can ask).
"You are a miracle". Emily Aarons
"You are always supported". Emily Aarons
"You're not in a place where you can fail, you're in a place where you can soar". Emily Aarons
Resources to take you deeper:
About Emily
Emily Aarons is a business alignment coach who helps entrepreneurs use their intuition to grow their business.
Love this episode? Tune into the next one!